Six innovative and market-focused business ideas from our Masters students' submissions have been invited to take part in a start-up pitch competition, with the winner being awarded the Gavel Prize, which consists of:  
Capital of up to £30,000/$40,000  

Start-up space in New York or London  

Dedicated mentor for the first year of the business process  

Industry and investment introductions tailored to the winner's business proposal  
This start-up pitch competition sits within the Enterprise Studio, an incubator for student businesses born at Sotheby's Institute. 
The chosen finalists were judged on a combination of factors including feasibility of the idea, whether the student's specific strengths and passion support their chosen project, and how they had performed during the program overall. 
The Pitch: NFT Boutique
Initially focused on the burgeoning Miami market and leveraging the experience and deep connections of the Dominguez de Haro Art Gallery, Maria Meshcherskaya & Isabel De Haro are well on their way to launching a unique new gallery experience for the collectors interested in expanding their horizons and collecting NFT's.
The Pitch: Contemporary Art Consultancy to Heritage Organizations
Emma Collings is building a Consultancy Practice to help cultural institutions formulate and execute on strategies that help them achieve ongoing sustainability while staying true to their missions. 
The Pitch: The Video Restaurant
Yazhi Zheng's project, The Video Restaurant, is ​a unique approach to create a space where consumers can enjoy curated virtual and in-person cinema for video art.
The Pitch: Spongy Bags
Elsa Akesson has launched Spongy Bags, a sustainable packaging solution for the art world at a time when the industry is finally focused on eliminating waste and reducing our carbon footprint. 
The Pitch: SideArt
Rachel Esham has conceived and created the prototype, SideArt, which aims to solve  a long-standing problem for casual tourists, art enthusiasts and talented artists who struggle to gain attention. 
The Pitch: Educational and creative-based stimulating art program for seniors
Natalia Buczek is focused on combining art therapy, education and a driving passion to help older people suffering from dementia. Partnering with existing nursing home and elder care centers, Natalia has successfully created a prototype and conducted several working programs with early positive results.
---
Judges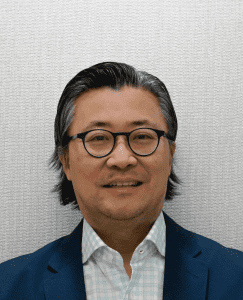 Michael Chung
Founder and CEO of BrandEd Holdings
Michael Chung is the Founder and CEO of BrandEd Holdings and an Operating Partner with its parent company, Cambridge Information Group (CIG), a family office focused on investing in and operating companies in the education sector. Michael's responsibilities include oversight of all of CIG's education businesses and the execution of key strategic and operating initiatives for CIG companies. He serves on the Board of Directors of BrandEd Holdings subsidiaries, The School of The New York Times and Sotheby's Institute of Art. During his tenure at CIG, he served as the interim CEO and Board member at Navtech, an aviation software business (a CIG portfolio company), and led the turnaround of the company, which was acquired in 2016 by Airbus. He also served on the Board of Directors at ProQuest from 2008 to 2013 Michael came to CIG from Barr Associates, Inc. (Barr), the largest independent manufacturer of advanced optical filters, where he served as Chief Operating Officer. Prior to joining Barr, Michael spent seven years at Goldman Sachs, most recently as Vice President in the Mergers and Acquisitions Department focusing on the communications technology sector.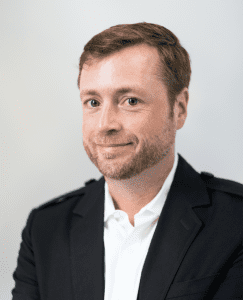 Adam Dinwiddie
Product Team Leader at Fairchain
Adam Dinwiddie leads the product team at Fairchain, a platform for digital certification for fine art that enables fair economic treatment for artists. Prior to Fairchain, he led product and engineering teams at the global auction house Phillips, and the online auction house Paddle8.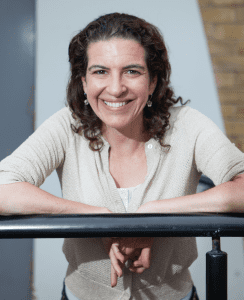 Melanie Gerlis '06
Art Market Columnist for the Financial Times
Melanie Gerlis became the weekly art market columnist for the Financial Times in 2016. She was previously Art Market Editor for The Art Newspaper, before which she was a Financial Communications Adviser at Finsbury in the City of London. Melanie's first book, Art as an Investment?, was published in 2014 and her latest book, The Art Fair Story: A Rollercoaster Ride, was published in December 2021.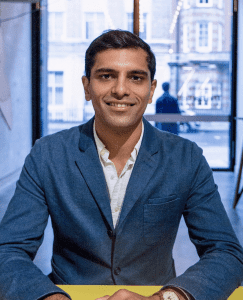 Vishal Kumar '15
CEO and Co-Founder of the Alice Camera
Vishal is the CEO and Co-Founder of the Alice Camera, a computational photography start-up building a novel AI camera in Britain for content creators, streamers and live events. The Alice Camera was voted by TechRadar as one of the most exciting camera releases for 2022. He's also internationally recognized as a cultural data scientist with extensive experience managing data science, AI and 5G projects in the Cultural & Creative industries. Vishal previously studied at the London School of Economics and Sotheby's Institute of Art and then worked at Sotheby's as one of the company's first-ever Data Scientists.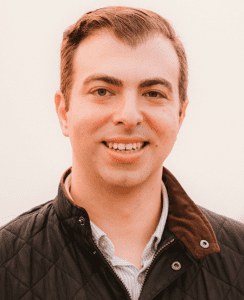 Jeremy Rhodes
Director of Business Development and Originations for Yieldstreet x Athena Art Finance
Jeremy is Director of Business Development and Originations for Yieldstreet x Athena Art Finance. Prior to joining Yieldstreet, Jeremy served as Director of Art Finance and Portfolio Manager at Christie's, and was COO and Director of Investments for an art technology and investment firm. Earlier in his career, Jeremy worked for an investment advisory firm.