Sustainability is a topic that gets to the heart of how the future art world will look. As awareness of climate change, resource scarcity, pollution, and social inequality rises, art organizations all over the world are increasingly expected to revise their principle of operations and develop new business strategies.
---
In recent years various groups and coalitions have been formed to discuss how the art world might respond to the climate crisis. The ability to promote sustainable development has become an essential skill for art professionals in both public and commercial sectors. These notions form the ethos behind MA Art Business alumna, Elsa Åkesson's Spongy Bags.
As the winner of The Gavel competition in 2022 for her business idea of improving how art is packaged for shipment and storage, Åkesson's trajectory towards a career in the arts started in a business school in Madrid. Åkesson later moved to London to pursue her passion for art and saw Sotheby's Institute of Art as the ideal place to elevate her professional vision. As an artist herself, she is represented by galleries. Her environmentally friendly art packaging Spongy Bags, are already making their mark having been included in the recommendations of the Gallery Climate Coalition.
Åkesson's idea for Spongy Bags began after noticing that sending pieces internationally and preparing artwork for fairs was a tiring process, and often environmentally wasteful. The soft-cushioned bags can accommodate art of different shapes, sizes, and media; and are made from 70% sustainable material that replaces single-use wrapping materials, reduces packing time, and protects artworks in a presentable product.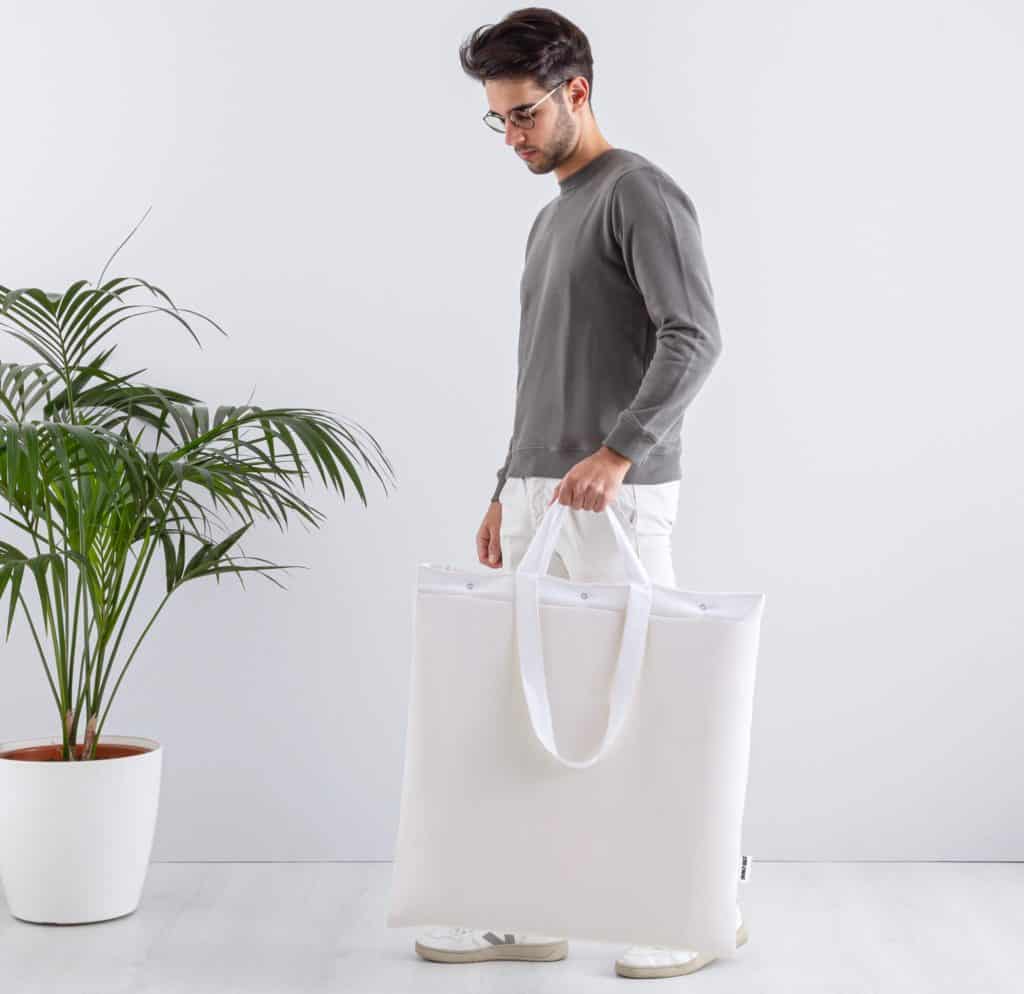 About The Gavel
The Enterprise Studio exists to foster and support a community of innovators in the art and creative industries through the combination of workshops, 1:1 mentoring, and access to industry experts. Students and alumni worldwide are supported and anchored in two leading art and entrepreneurial centers, New York and London. Our graduates have started leading art-technology companies, crypto-focused art companies, cutting-edge galleries, data-centric art companies, and leading not-for-profits. Students who intend to launch a business shortly after their studies may participate in the annual Enterprise Studio Competition – The Gavel. The students accepted are supported as they develop their business idea over the course of the academic year, with close access to mentors who advise them as they shape their plans from ideation to execution. The winning team of The Gavel become Enterprise Studio Fellows for one year, receiving significant support to grow their business.