To Catch a Thief? The Future of Fair Use and Appropriation Art:
Speaker Bios
---
Panelists: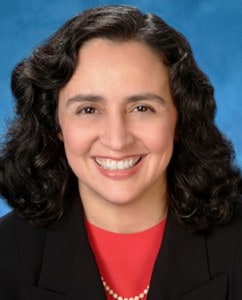 Dale Cendali, Esq., Partner, Kirkland & Ellis LLP
Dale Cendali is a partner in Kirkland & Ellis's New York office and the head of Kirkland's Copyright, Trademark, Internet and Advertising Practice Group. She is a nationally recognized leader in the field of intellectual property, having been lauded for her many fair use and art-related cases, including her victories in the Harry Potter Lexicon fair use case, the Fox v. TVEyes fair use litigation, and the Obama Hope Poster fair use case. Law360 recently named Dale one of the 25 "Icons of IP," who have "made an indelible mark in the IP area." The National Law Journal selected Dale as one of the "100 Most Influential Lawyers in America," and she has repeatedly been ranked as a "top tier" lawyer by Chambers & Partners, which describes her as "one of the best lawyers in the country" in her field.
Dale has held numerous positions in the bar, including as a member of the ABA IP Section Council. She currently serves as the Inaugural Chair of INTA's Copyright Committee, and formerly served as Counsel to INTA's Board of Directors. Dale is an adjunct professor at Harvard Law School, teaching copyright and trademark litigation.
Dale received her J.D. from Harvard Law School, where she was Editor-in-Chief of the Harvard Journal on Legislation. She graduated summa cum laude and Phi Beta Kappa from Yale.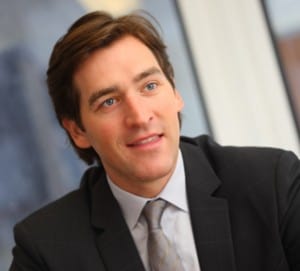 Joshua Irwin Schiller, Esq., Partner, Boies, Schiller & Flexner LLP
Josh Schiller is an experienced trial lawyer whose practice areas include intellectual property, securities, antitrust, entertainment, the first amendment, art and music law, civil rights, and bankruptcy and restructuring. Josh has litigated in a variety of complex matters on behalf of clients throughout the United States and in Europe. He has advised clients in the finance, art, entertainment and media, start-up and emerging technology, online retail, biopharmaceutical, real estate, construction, chemicals, and automotive industries. In 2012, Josh successfully argued the landmark case Cariou v. Prince in the U.S. Court of Appeals for the Second Circuit on behalf of the appropriation artist Richard Prince. The Second Circuit ruled that 25 of the 30 Prince works at issue were protected as fair use and remanded the remaining five works to the District Court for further determination. The U.S. Supreme Court declined to review the Second Circuit ruling.
Josh is a member of the Board of Visitors of Columbia Law School, from which he graduated in 2008. While at Columbia, Josh was a Harlan Fiske Stone Scholar and a recipient of the Joseph Solomon Media Law Scholarship. He graduated from Yale in 2003.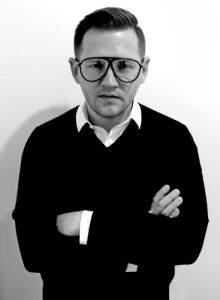 Charles Lutz, Artist
Charles Lutz (born 1982 in Pittsburgh, Pennsylvania) is a contemporary conceptual artist. Lutz received his BFA from Pratt Institute, Brooklyn, New York. Lutz's work explores ideas of value, originality and authenticity.
The artist's 2007 Warhol Denied Series gained international attention for calling into question the importance of originality or lack-there-of in a work of art. The authentication/denial process of The Andy Warhol Art Authentication Board was used to create value by the submission of recreations of Warhol's work for judgment to the Andy Warhol Art Authentication Board, with the full intention for the works to be formally marked "DENIED".
Lutz has been exhibited and done major projects with The New Museum, New York, NY, The Armory Show, New York, NY, Carnegie Museum, Pittsburgh, PA, The Andy Warhol Museum, Pittsburgh, PA, Witte de With Center for Contemporary Art, Rotterdam, Netherlands, Artipelag Museum, Stockholm Sweden amongst others. Lutz lives and works in Brooklyn, New York.
---
Moderator: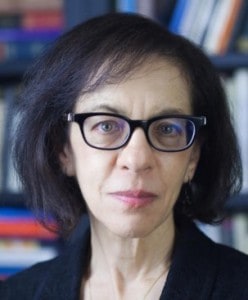 Judith B. Prowda, Esq., MA Art Business Faculty, Art Law Professor, Sotheby's Institute of Art, New York
Judith is an attorney, mediator and arbitrator focused on art law, copyright, entertainment and commercial law. She is Senior Faculty member of the Masters of Art Business Program at Sotheby's Institute of Art, and author of Visual Arts and the Law: A Handbook for Professionals (Lund Humphries 2013). She is a founding member of Stropheus Art Law, a collective of art law and business specialists who offer unbundled services to the art community. She is Past Chair of the New York State Bar Association's Entertainment, Arts and Sports Law (EASL) Section and Co- Chair of EASL's Committee on Fine Arts, and Co-Founder and Co-Chair of the Committee on Alternative Dispute Resolution. In addition, she has served on the Art Law Committee and Copyright and Literary Property Committee of the New York City Bar Association. She has consulted at Sokolow, Dunaud, Mercadier & Carreras in Paris and at World Intellectual Property Organization in Geneva. Prior to studying law, she was a reporter in the World Section at Time magazine and French-English interpreter at the U.S. Department of State.
Judith received her J.D. from Fordham Law School and her LL.M. from New York University School of Law in Trade Regulation with a focus on Intellectual Property. A graduate of Sarah Lawrence College, Judith also received an M.A. in International Relations from Johns Hopkins University School of Advanced International Studies, an M.A. in French Language and Literature from Middlebury College, and a Certificat d'Etudes Politiques from Sciences Po in Paris. She is a frequent speaker and has published extensively on issues related to art law and business.