For many people, the prospect of studying in a city as cosmopolitan and globally connected as London may be an exciting but also a daunting one!
The Student Support and Counselling Service delivers wellbeing and counselling services to all students, assisting you to deal with the practical and emotional challenges that you may experience, helping you to feel safe and live confidently whilst in London.
In its 2016 review, the UK's Quality Assurance Agency for Higher Education confirmed that "the Institute is highly responsive to student requests and concerns".
We offer a range of information for incoming students prior to arrival:
Accommodation
We are pleased to work in partnership with the University of London Housing Service (ULHS) who can assist students in finding the right place to live during your study programme.
We offer a social forum on the Welcome site through which incoming students can meet each other virtually, perhaps to buddy up and share the accommodation search, or just as a place to start networking!
We supply information about arriving and living in London: how to access health services, open bank accounts and local travel information.
When you arrive at Sotheby's Institute of Art - London, you will quickly feel reassured by the warm, supportive and friendly learning community. We currently offer the following additional services from our Bedford Square campus:
Staying safe
A Student Support Orientation session at the start of all programs addressing culture shock and outlining additional support available throughout the program.
'Staying Safe in London'- tailor made safety awareness sessions delivered by an expert security consultant.
An annual Student Support 'Welcome Fair' for PG students.
Staying healthy
In-house counselling is available to any students who experience emotional upheaval, depression or anxiety and require professional 1:1 support.
Student wellbeing information and confidential advice on disability adjustments.
Weekly Peer Support Group - offering a space for meditation, stress busting relaxation techniques and social support.
Out of hours confidential listening service.
The Student Support and Counselling Service is currently supported by Simon Rudd who can be contacted by email: student.support@sia.edu
---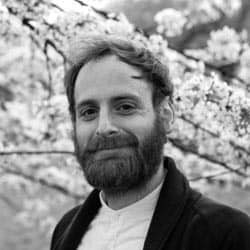 SIMON RUDD
Counselling and Student Support Manager
Simon is a qualified counsellor and manages the Counselling and Student Support Service. He offers in-house counselling for any student who is experiencing anxiety, depression or any other related concern that impacts on your ability to study. For further information on the Counselling Service, and to make an appointment, please email s.rudd@sia.edu.
---
All appointments with Simon are confidential and no information will be passed on to anyone else without your permission.
If you need to see someone urgently, and the Student Support and Counselling Service is not available, please contact your GP, call Samaritans on 08457 90 90 90 or visit your nearest A&E.