Arguably the most celebrated exhibition in the world, the Venice Biennale was first put on in 1895 and now attracts hundreds of thousands of visitors. Running for 6 months, the Biennale showcases work by new and notable artists in the Contemporary Art world. In the final months of the exhibition, our London MA Contemporary Art
 students were there to soak it all in. Here are some of the highlights:
---
In late October the London MA Contemporary Art students went to Venice with their tutors for this year's Biennale, curated by Christine Macel. We spent two days touring the central exhibition spaces and national pavilions, slowing to discuss selected works and unpick the curating.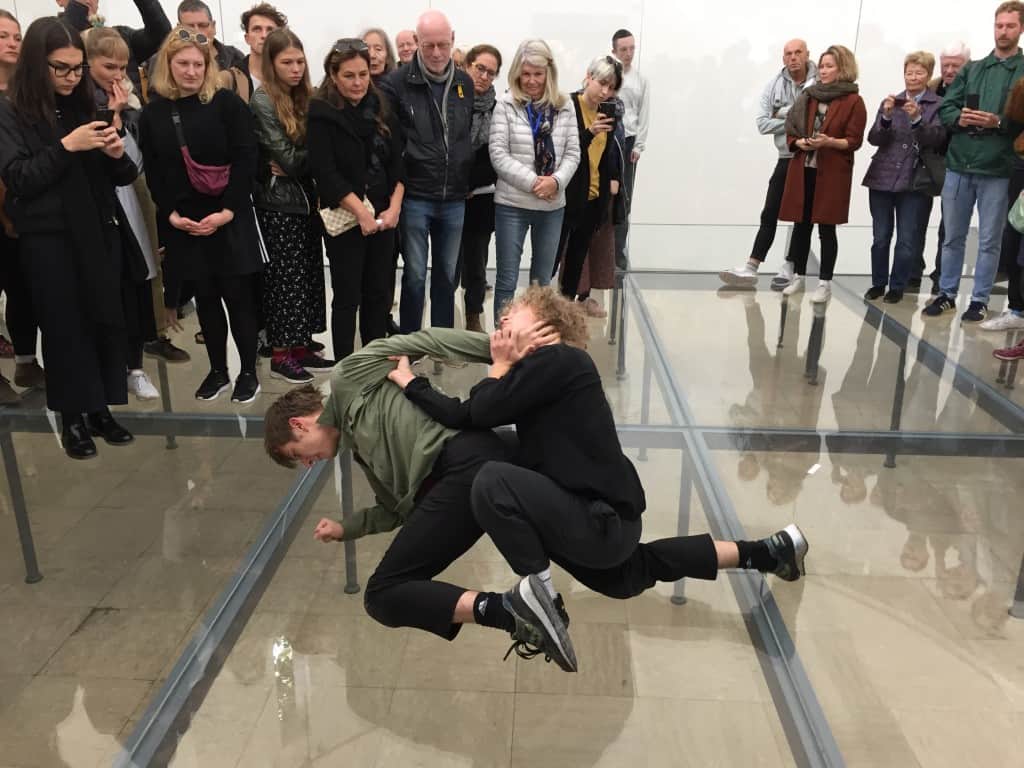 Like everyone else in Venice at the time (or so it seemed), we queued to enter the German pavilion and watched Anne Imhof's spell-binding performance piece—one of the main talking points in Venice this year and the winner of the Golden Lion for best national participation. In the pavilion, Imhof's collaborators appeared at times under the glass floor and at others above or among us as they wordlessly carried out a sequence of tense, brilliantly choreographed actions.
---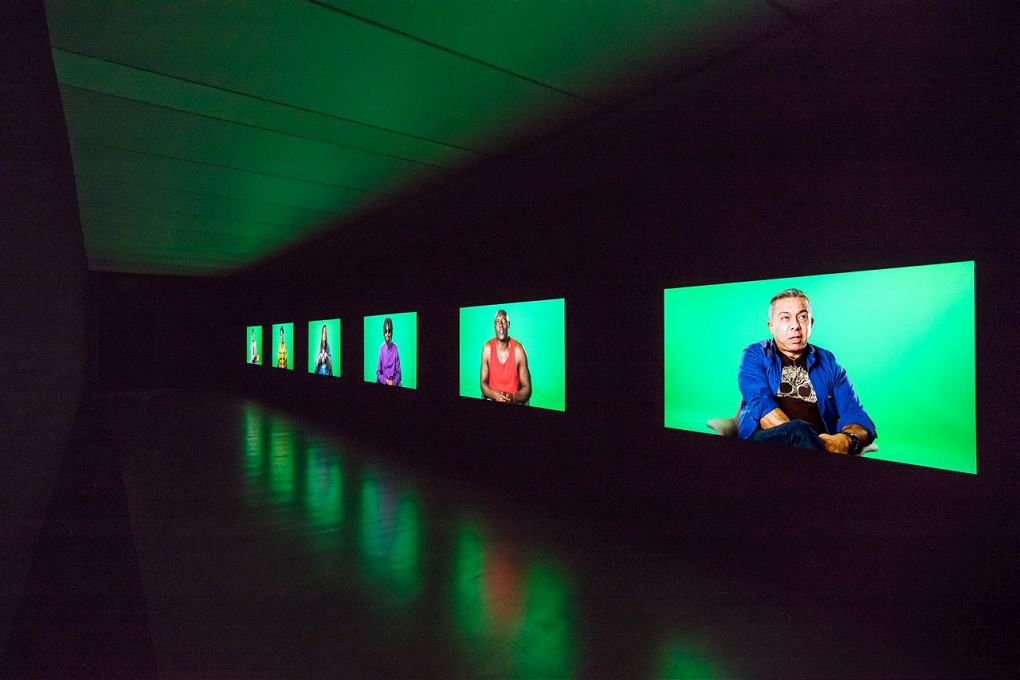 Candice Breitz, Love Story, 2016. Photo: Gianni Cipriano/The New York Times
Another highlight was Candice Breitz's Love Story in the South African pavilion, a multi-screen video installation showing first the actors Julianne Moore and Alec Baldwin declaiming lines from interviews with refugees from around the world and then the refugees themselves, telling their own stories. We also devoted an afternoon to other shows put on in Venice to coincide with the Biennale.
---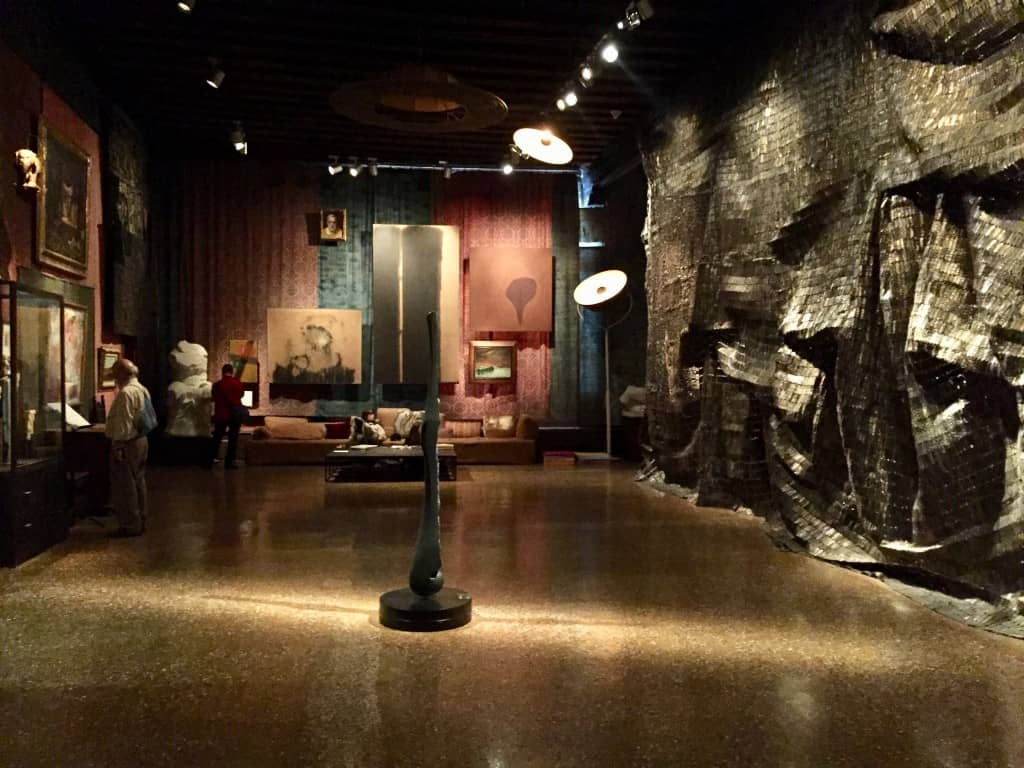 We visited Intuition at Palazzo Fortuny, a selection of artworks and objets d'art curated with characteristic daring by the dealer Axel Vervoordt in the hugely atmospheric gothic building that was once the home of the textile designer Mariano Fortuny.
---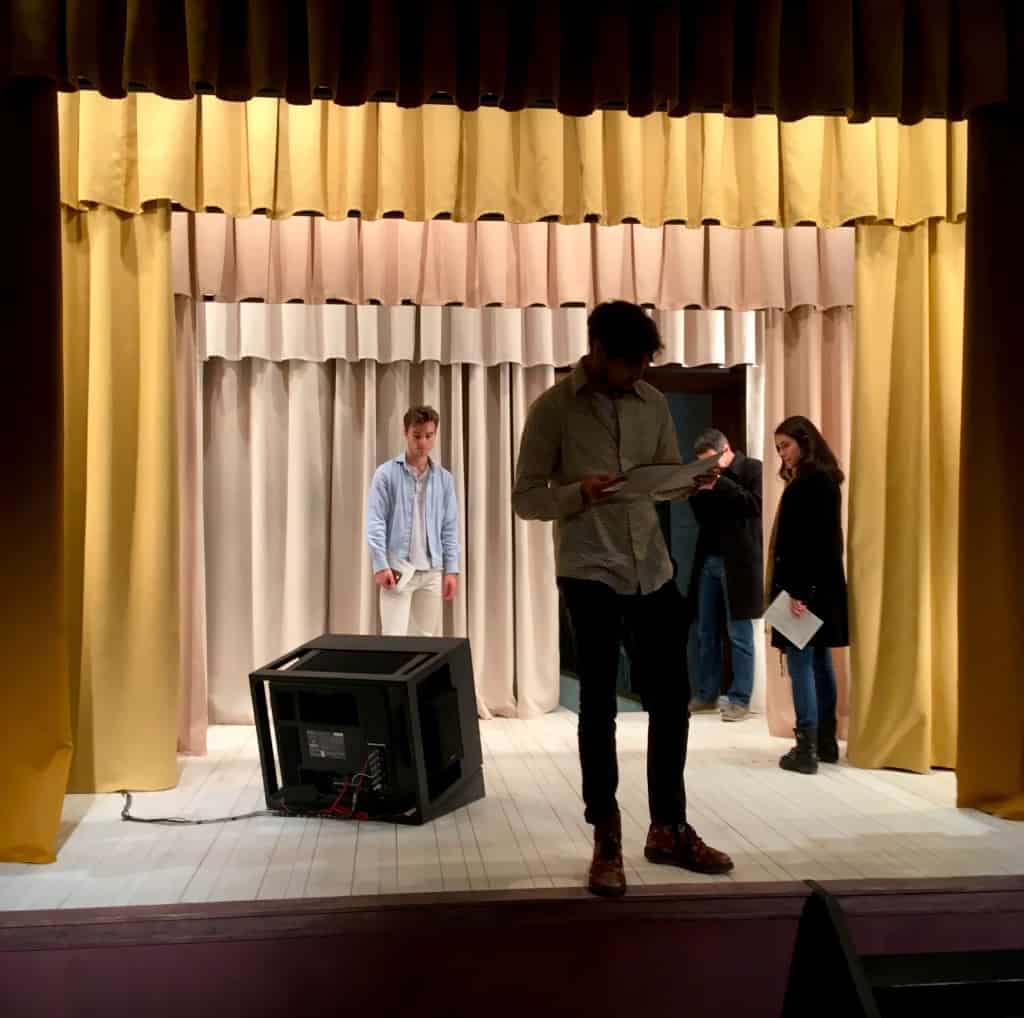 Equally compelling was the wonderfully titled show The Boat Is Leaking. The Captain Lied at the Prada Foundation: a collaboration between a writer, an artist, a curator, a filmmaker, and a stage and costume designer, it felt at times more like the backstage area of a theater than an art exhibition and so pushed us to reflect on what an exhibition is today, and what it can be.
---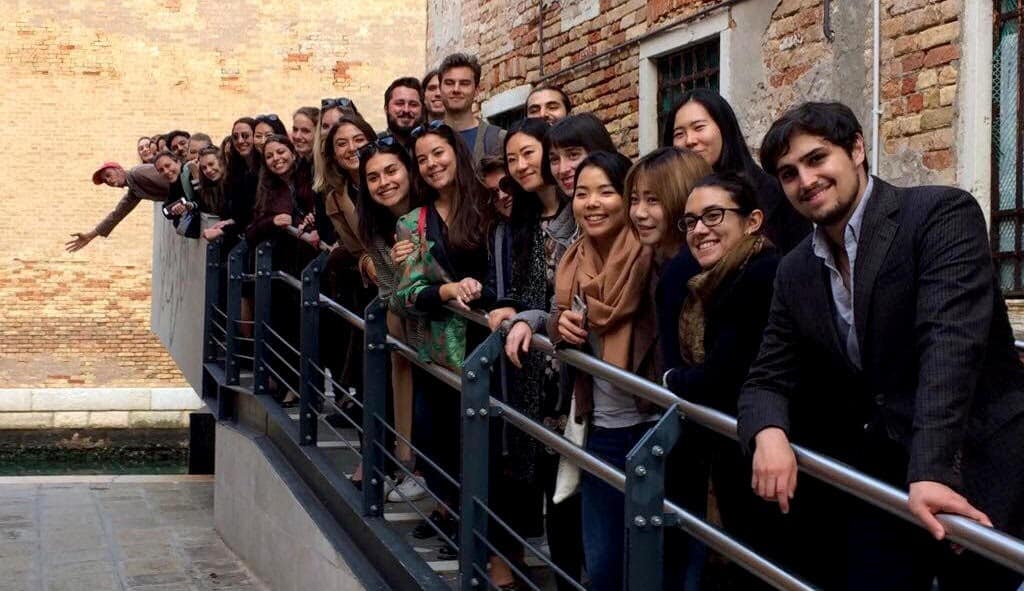 An intense three days, the trip allowed us to take the temperature of the contemporary art world and debate some of the more novel curatorial and artistic tendencies on display in a particularly evocative setting.
Unless otherwise noted, images and words courtesy of Marcus Verhagen, Program Director of MA Contemporary Art (London)