Each year, students on the Gap Year program take London by storm as they explore the city and embark on a journey of self-discovery and cultural immersion. We caught up with Ara Davis and Torah Hudson to delve deeper into their unique experiences at Sotheby's Institute of Art.
---
The Sotheby's Institute Gap Year program is offered in 6-week and 12-week terms, and ideal for art lovers who want to embark on a journey of cultural immersion in London. The program is open to students aged 18-21 who want to take a year out of college, or simply want to spend time studying intensively in one of the world's great cultural cities.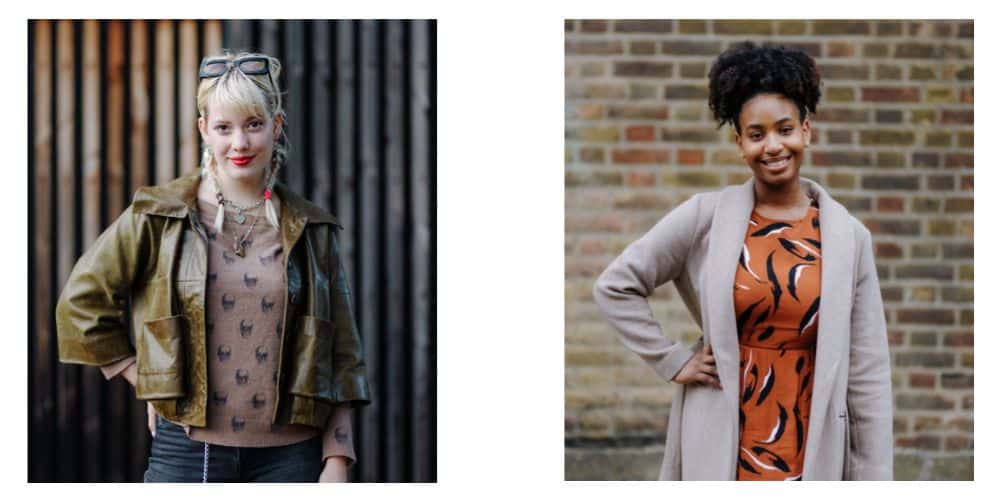 Ara Davis                                                                                                             Torah Hudson
How did you decide to enroll into the Gap Year program at Sotheby's Institute?
Ara: I chose the Sotheby's Institute of Art-London program because I wanted the best entry way and understanding of the art world that I could get as a young artist stepping foot into that world. Also, I wanted to experience being immersed into the city with a base of art. It gave me everything I wanted. I'm so thankful for this program.
Torah: Before I decided to enroll in the Gap Year program, I changed my major to art history and decided to take a gap year from my studies. During my gap year, I wanted to learn more about the foundations of the art world. Additionally, I wanted to immerse myself in the art world too. The Gap Year program at Sotheby's Institute was the perfect way to explore London's art world and meet other students interested in the art world.
What other courses/experiences did you have during your gap year?
Ara: I did an art residency focusing on painting at Chateau Orquevaux in France, which was beautiful. I also visited Amsterdam and Montréal.
Torah: During my gap year, I chose to work at Anthropologie, as I was and am interested in fashion design too.
What was the most interesting thing you learned / experienced during your time in London?
Ara: I would say the most interesting thing I learned was not just one thing, but all the moving parts of the art world that keep it alive. It is like a human body, there are a bunch of different aspects of it to keep the whole body alive. How they all work together and depend on eachother. As well as how the art world is slowly but surely starting to be run by more diverse people which is wonderful.
Torah: One of the most interesting experiences I learned about during my time in London was meeting and listening to Florence Schechter, the founder of the Vagina Museum. Art is a form of visual communication that can be used to advocate for women's rights. Listening to Florence explain her attempts to keep the Vagina Museum open in Camden Town was sad. From this experience, I learned that art can cover various topics and all art deserves access to physical platforms too.
Describe your favorite day of the program. Where did you go, who did you meet?
Ara: My favorite day was meeting the painter Roxana Halls. She is just brilliant and thoughtful, and all around an artistic gem. As a painter it brought me immense joy to meet an artist in the world who was killing it, and who had an incredible studio and body of work. I left the studio feeling wildly inspired, and still think back to it when I need a little encouragement.
Torah: My favorite day of the program was visiting the studio of Roxana Halls. It was exciting to view her vivid studio, view her works, and learn more about her life and artistry.
How will you take these experiences from the program into your life moving forward?
Ara: I've already seen how this program has influenced me as a person moving through the art world in the last year. It has made me feel much more prepared, equipped, and expectant to handle all the steps and people I will work with as an artist. I feel like I am aware of how to build myself up and what steps to take, which people to contact and seek out, to be the artist I want to be.
Torah: These experiences provided me the foundational knowledge of the art world. Also, experiencing multiple museums and galleries allowed me to expand those definitions and creatively and critically consider the various ways in how art can be presented, read, and maintained. These experiences allowed me to be more confident in identifying, describing, and appreciating diverse works of art and artists.
How do you think art or the art world will be part of your life in 10 years?
Ara: It hopefully will be my whole life in a lot of ways. I love art in a way where I want it to exists in everything I do. I want to be a part of the art world by painting and being a visual artist. In 10 years I hope to be an established painter making a living solely on my art, and standing for the art world growing in a more progressive and diverse movement. But overall I hope art bleeds into everything in my life.
Torah:I believe art will always surround me in my personal life and career. This experience expanded my interest of being in the art world.
What are you considering as a profession once you graduate?
Ara: A professional painter!
Torah: I am considering being an art appraiser, conservator, and or a curator.