From galleries to museums, auction houses and art fairs – the international industry of art is a continuously evolving, multifaceted machine. As noted by the latest Art Basel and UBS art market report, in 2018, the global art market was valued at $67.4 billion, with $40 trillion sale transactions taking place around the world. Considered on a macro level, these numbers are already staggering. But delving into what it takes to turn these figures into a tangible reality – the logistics behind the machine – the full picture of the art world becomes even more astounding.
To see behind the façade and get a clear perspective of what it actually takes to get things signed, sealed, and delivered, we spoke to the Program Director of the Sotheby's Institute Master's Degree in Art Logistics, Gareth Fletcher, and the Director of the London Art Fair, Sarah Monk.
---

Job Market of the Art Market
How many people does it take to operate the art market? In 2018, it took 3 million employees, with an additional 375,030 people providing external services to support industry needs. A large part of those employed make up the operational foundation without which no transaction could take place. Accordingly, the field of art logistics has become a rapidly expanding career path in the industry, with a range of specialties coming to the fore. The knowledge it takes to succeed is likewise varied and, as such, as Gareth Fletcher explained, the Master's Degree in Art Logistics trains students in a range of expertise including supply chain management, fine art insurance, international import and export of cultural objects, conservation and restoration, collections management, authenticity, and legal and ethical guidelines – just to name a few.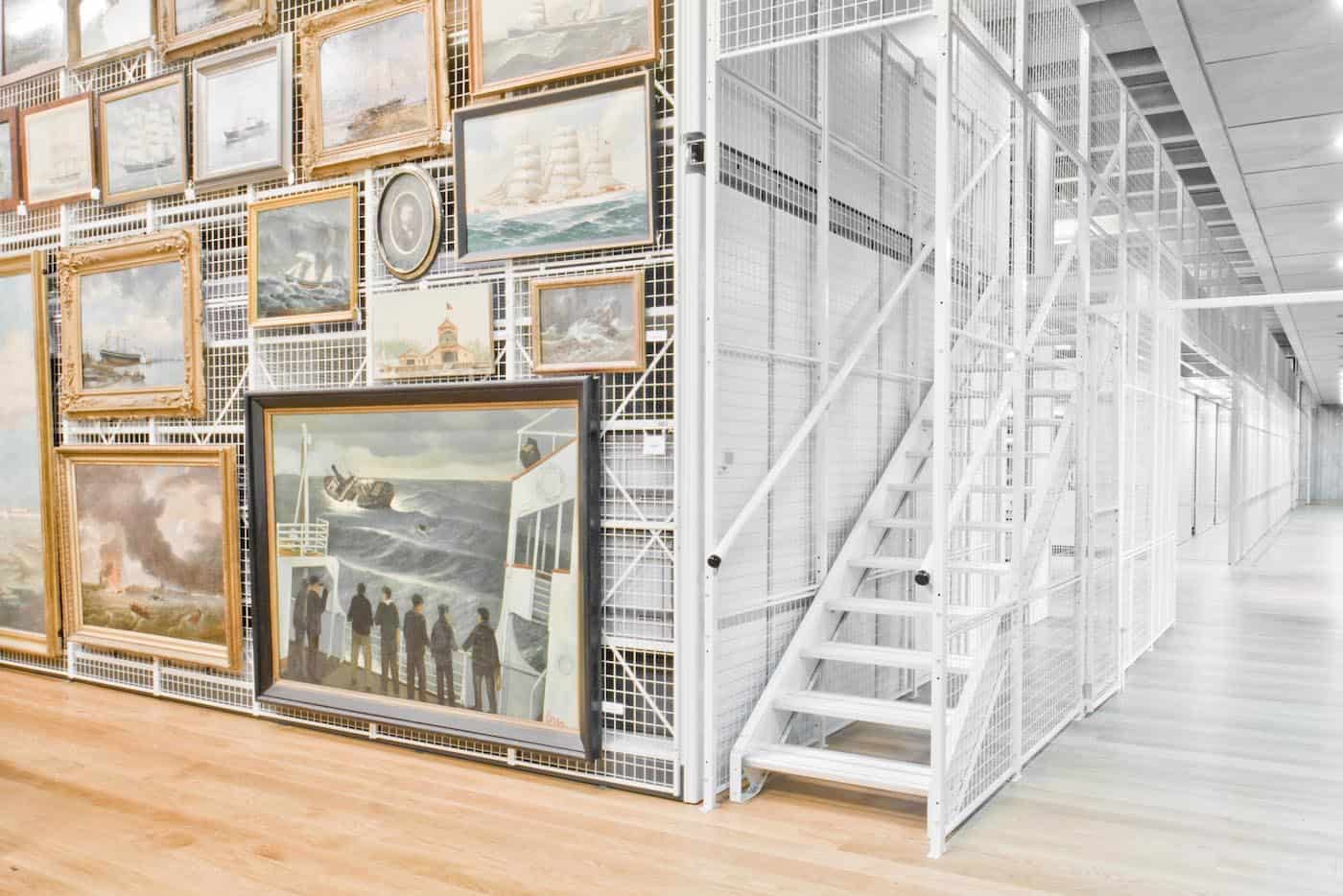 Museums embrace the fascination with art logistics by opening their storage spaces to visitors. Pictured here, Museum aan de Stroom in Antwerp turned its temperature controlled vaults into galleries for the curious.
Although the art market has ballooned over the last decade, the field of art logistics can be traced back much earlier. The founding of ICEFAT in 1977, one of the leading fine art logistics professional associations, "is a good starting point for its emergence as a discrete field of professional development," advised Fletcher. Today, there are numerous independent professionals, organizations, and associations like ICEFAT that make up the international art logistics industry and operate on the global art world scene. And, their number is growing, in part due to the digital and technological innovations – such as blockchain technology – that are disrupting the field and introducing unforeseen improvements and developments. "AI and Machine Learning continue to increase in sophistication across external industries, the impact of these transformative processes on traditional art market business structures will be difficult to ignore," emphasized Fletcher. The focus on sustainability and carbon neutrality is likewise introducing changes to the field. As traditional art logistics processes and profit drivers are becoming outmoded, achieving corporate social responsibility (CSR) and increasing green credentials are becoming the new priorities for businesses operating in the industry.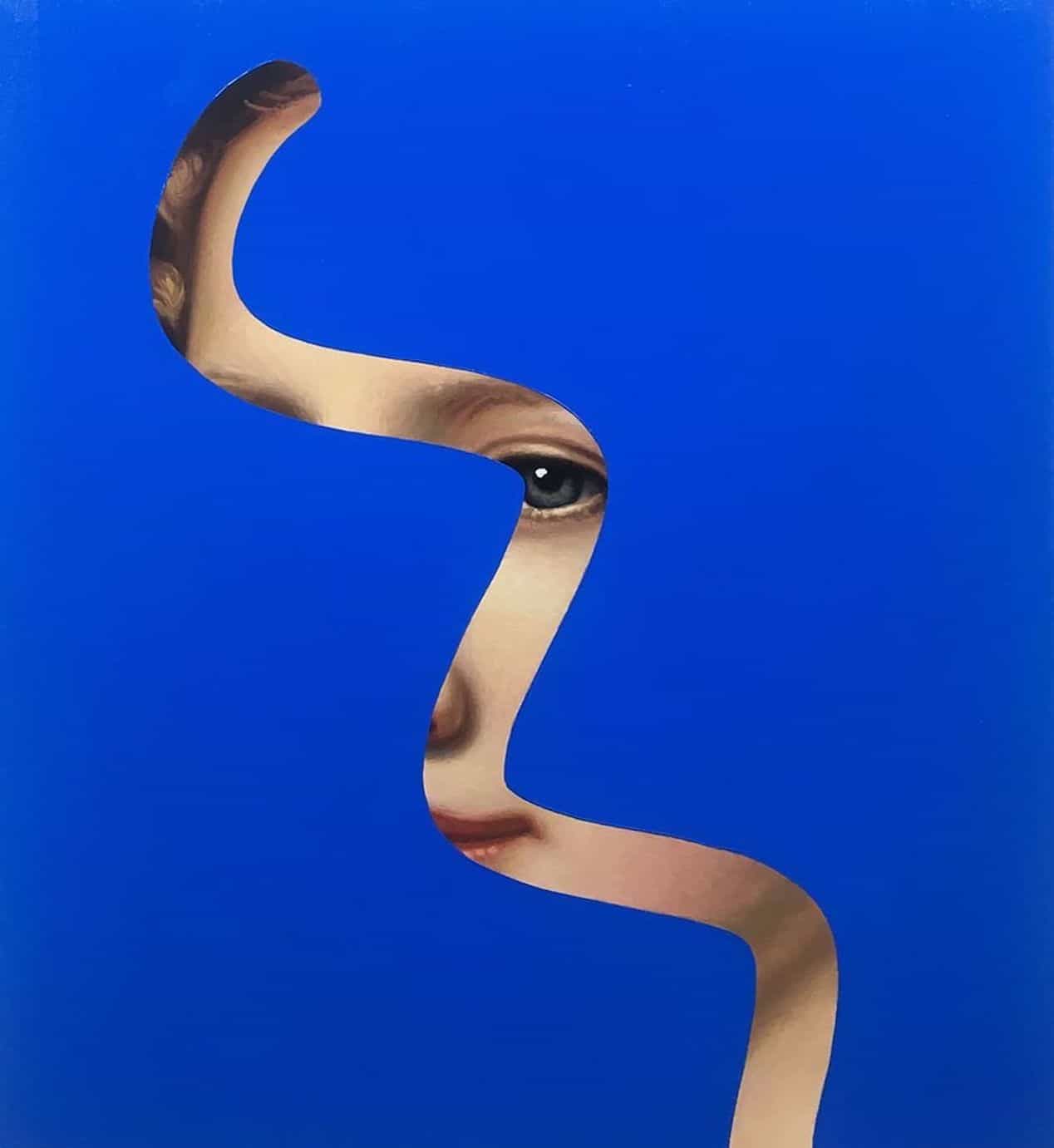 Lino Lago, Fake Abstract, 2019, Courtesy of Rhodes⁠, on display at London Art Fair 2020
A Peek Behind the Scenes
One of the most compelling expressions of art logistics at its height is producing an art fair. How do you manage 129 galleries from 14 countries, 23,000 visitors, 2,500 wall panels, and 1,500 light fittings – amongst a million other details – to all work seamlessly and contribute to the billion-dollar market? We talked to Sarah Monk, the Director of the London Art Fair, the first fair to open the art world calendar every year. To start with, Monk shared it takes an entire year of planning to make sure that every detail is thought out and every challenge is solved, and, most importantly, that the galleries and collectors leave wanting to come back the following year. And, when you're competing with nearly 300 other art fairs taking place annually around the globe, you have to make sure the participant experience is seamless. It's a formula that the London Art Fair has perfected over 32 years of its existence with the team spending the year of preparation working on every component: designing the floor plan for the blank space, reviewing gallery applications and proposals, planning and curating the feature exhibitions, coordinating the set-up, lighting, and electrical needs of the exhibitors, creating a detailed participant manual, getting security clearance for on-site personnel, and launching the visitor marketing campaign that gets people through the door.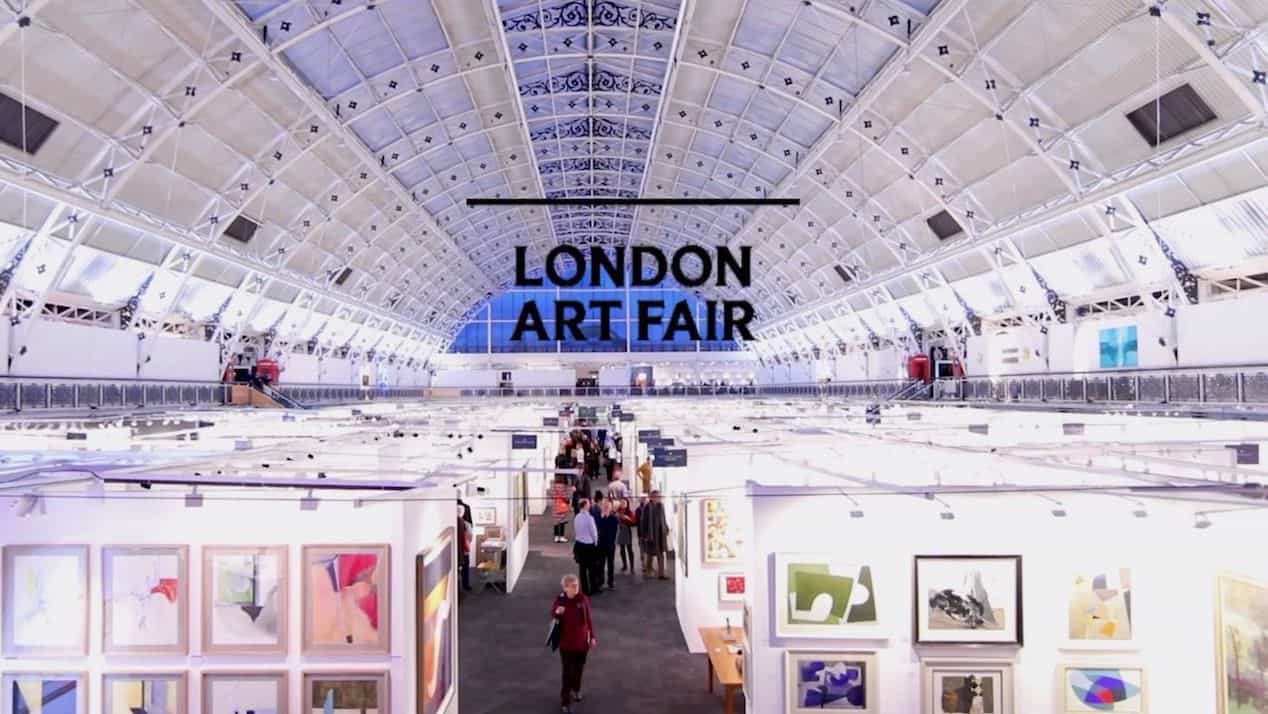 London Art Fair 2020
But that's not all. In addition to hosting international galleries, London Art Fair also presents a museum partnership initiative and large-scale outdoor sculptures, and both endeavors lead to special logistical challenges. "We've had to close the roads to help accommodate specialist lifting vehicles to get the large-scale, outdoor work positioned," shared Monk, "and that tends to have to happen at 4:00 in the morning" to avoid additional traffic challenges in the busy part of the city. To realize the non-profit, museum partnership component, the fair takes on additional work – securing a sponsor to cover the safe transportation of art to and from the fair, and an insurance sponsor. Additionally, explained Monk, "often with collection works, if they are going on loan or traveling, there are very specific conditions under which they can be displayed." This means that in order to include the work from the museum collection in the fair, Monk and her team worked with additional specialists including Tru Vue, which applied special glazing to protect the more vulnerable pieces on display, and TM Lighting, which used techniques from the museum and heritage sector to make sure the work looked exceptional in the art fair context.
What's most astonishing about this seamless symphony of putting on an art fair, is that all of the components must come together on-site at lightning speed; there are only two days to build out and set up the blank space, and just one day to get all 129 galleries and their artwork inside, properly installed, and ready for business. Needless to say, it's an endeavor that requires a tremendous operational skill set and an army of well-trained specialists in art logistics.
---
Learn more about the captivating world of art logistics and the art markets with our dedicated MA Art Logistics Program in London.