Meet the esteemed panel of judges for the 2023 edition of The Gavel, a start-up pitch competition where Master's degree students can showcase their ideas and potentially secure substantial seed funding for their future enterprises.
---
Master's degree students at Sotheby's Institute of Art are up-and-coming innovators and change-makers of the art world. With over 50% of our recent student intake letting us know they are interested in pursuing an entrepreneurial path after graduation, the Enterprise Studio was created as an extra-curricular program for Master's students to receive training and support for new business ventures, culminating in a start-up pitch competition, the Gavel. Through close access to mentors, students have the chance to shape their plans from ideation to execution with the winning Gavel team receiving significant seed funding for their future business. 
The winner will be awarded the Gavel Prize, which consists of:  
Capital of up to £30,000/$40,000  

Start-up space in New York or London  

Dedicated mentor for the first year of the business process  

Industry and investment introductions tailored to the winner's business proposal  
The chosen finalists will be judged on a combination of factors including feasibility of the idea, whether the student's specific strengths and passion support their chosen project, and how they perform during the program overall. 
The 2023 Gavel Awards will take place on May 24 and see the inauguration of the Green Gavel Award - a prize awarded to the project with the most impressive environmental/sustainability credentials and opportunities.
Meet The Judges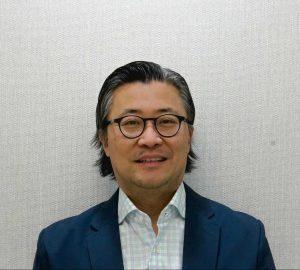 Michael K. Chung
Michael Chung is the CEO of CIG Education Group, a division of CIG, which currently consists of BrandEd Holdings (BrandEd) and Bach To Rock. He is also an Operating Partner with CIG. He founded BrandEd in 2016, which includes The School of The New York Times, Sotheby's Institute of Art, City Football Leadership Institute and Condé Nast College of Fashion and Design. During his tenure at CIG, he served as the interim CEO and Board member at Navtech, an aviation software business, and led the turnaround of the company which was acquired in 2016 by Airbus. He also served on the Board of Directors at ProQuest from 2008 to 2013.
Michael came to CIG from Barr Associates, Inc. (Barr), the largest independent manufacturer of advanced optical filters, where he served as Chief Operating Officer. Barr was a client of Michael during his tenure at Goldman Sachs. Michael successfully led the execution of the turnaround of Barr from near bankruptcy to a profitable and growing company and subsequently helped execute the sale of Barr to Materion Corporation.
Prior to joining Barr, Michael spent seven years at Goldman Sachs, most recently as Vice President in the Mergers and Acquisitions Department focusing on the communications technology sector. Over his tenure at Goldman Sachs, Michael worked on numerous M&A and private equity investment transactions across a wide range of industries including information services, telecommunications, high technology, biotech and energy.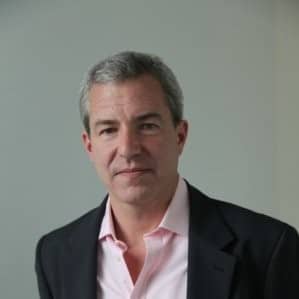 Brian McConville
Brian McConville is a senior level executive with 30 years' experience providing effective fiscal and operations management leadership to both new and expanding enterprises. He has a record of accomplishment of improving operations, impacting business growth and maximizing profits through achievements in investment management, costs reductions, internal controls, and productivity/efficiency improvements. Mr. McConville has served in executive roles as chief executive officer, president, and vice chairman in areas including artificial intelligence, cloud-based technology, and media. He was also a managing principal in a U.S. based holding company focused on management of positions in listed European companies. Mr. McConville was an owner, president, and board member of Collectrium, LLC, which was successfully sold to Christies Auction House in 2015. Prior to that was Executive Vice President at Artnet. He is also an avid art collector, with a focus on Asian contemporary works. Mr. McConville holds a Bachelor of Arts in Political Studies from Bard College.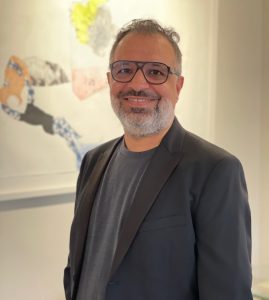 Sameer Aurora
Sameer is an experienced art consultant, collector and advisor. Following a successful career in wealth management, he co-founded Aurora Davis Projects, a boutique arts consulting firm that partners with arts institutions, corporations, brands, artists, galleries, and collectors to grow and sustain cultural output globally. Recent projects have included consulting to a major art fair on revenue generation, advising a prestigious museum's collectors council on driving membership growth, advising ultra-high net worth collectors on building and managing collections, and partnering with art galleries to conceive and produce shows. Sameer is also actively engaged in mentoring emerging artists and entrepreneurs. He was recently recruited by the Pratt Institute and artist Mickalene Thomas to advise emerging artists on career development at the Pratt>Forward artist residency program. He also serves as an advisor and mentor to entrepreneurs-in residence working at the intersection of art, design and technology at New Inc., the New Museum's incubator for innovation. Sameer is an active member of several arts patrons groups, including the Black Arts Council at the Museum of Modern Art in NY.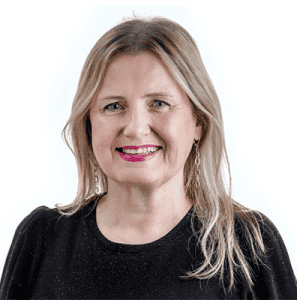 Julie Lomax
Julie Lomax is the CEO of a-n Artists Information Company, which is the largest membership organization in the UK for visual artists with over 30,000 members. Julie Lomax has previously held senior positions at Liverpool Biennial, the Australia Council for the Arts and Arts Council England. In these roles she was responsible for over £740million combined investment in the visual arts and raised over £20m. Julie Lomax was a commissioner for the Fourth Plinth contemporary art project in Trafalgar Square, artworks in the Olympic Park, and on the advisory committee for Art on the Underground, she has been a judge for the Contemporary British Painting Prize and the Concord Art Prize. Julie Lomax is a member of the Industry Advisory Board of Bolton University, and regularly lectures at Sotheby's Institute. Julie has played an active role in the Association of Women in the Arts since it's inception. Julie originally trained as an artist, graduating from Chelsea School of Art with a degree in Fine Art.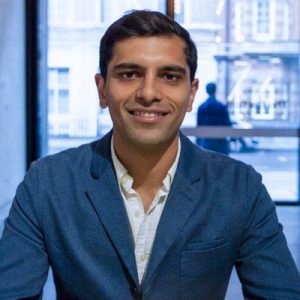 Vishal Kumar
Vishal is the CEO and co-Founder of the Alice Camera, a computational photography start-up building a novel AI camera in Britain for content creators, streamers and live events. The Alice Camera was voted by TechRadar as one of the most exciting camera releases for 2022. The team went through AI accelerators run by the Digital Catapult, Nvidia and Entrepreneur First and have been nominated for an award by the Creative Industries Council and also as an advanced digital technology company in the UK with the fastest growth in the past 12 months. Vishal is also internationally recognized as a cultural data scientist with extensive experience managing data science, AI and 5G projects in the Cultural & Creative industries. He is a researcher at The Bartlett Centre for Advanced Spatial Analysis (CASA) at UCL and serves as a consultant for several governments and international organizations. Vishal previously studied at the London School of Economics and Sotheby's Institute of Art and then worked at Sotheby's as one of the company's first-ever Data Scientists.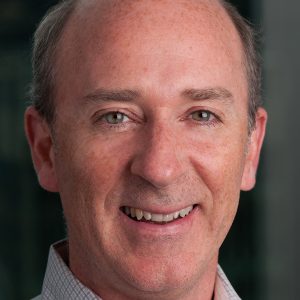 Brendan Burns
Since 2004, Burns has been a professor and senior lecturer in the Entrepreneurship Program at Columbia Business School. Burns is the co-lead professor for the innovative Entrepreneurial Greenhouse Program. Prior companies (graduate teams) are responsible for launching notable companies such as Happy Family (exit to Danone Group for $300 million), Olapic (exit for $150 million), Betterment (last round valuation $500 million+), Flexport (Ycombinator grad, current valuation over $800 million), FSAStore, and many others. Curriculum is holistic and process focused, crafted to help motivated teams turn ideas into sustainable entities with economic value and job growth. Notable social entrepreneur graduates include Out2Play and CityHealthworks.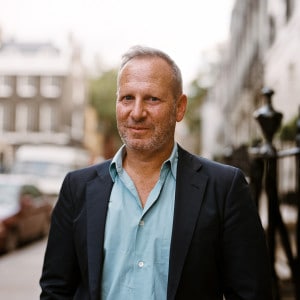 Jeffrey Boloten
Jeffrey Boloten is Director of Art Business and Enterprise Programmes at Sotheby's Institute of Art-London, and Co-Founder and Managing Director of ArtInsight Ltd., the education partner of art market research firm, ArtTactic. He was a director with several leading international publishers, including Penguin Books, and has held posts at the Tate and as General Manager of a London art college. Boloten is a frequent speaker and lecturer at international art fairs and conferences on topics including the global art, photography, and art investment markets. He is a Founding Member of PAIAM, Professional Advisors to the International Art Market, and an Advisory Board member for the inaugural Photo Shanghai Art Fair.
This year's Gavel competition takes place on Wednesday, May 24, 2023, 11:30 AM – 1:30 PM EST/4:30PM - 6:30 PM GMT. Keep an eye on our news feed for further updates.