MADE IN BED is an online art magazine run and produced by Master's degree students and alumni from Sotheby's Institute of Art. The name refers to Bedford Square, the historic location of the Institute's London campus.
---
Editor-in-Chief and Art Business student Rhiannon Roberts introduces this year's mission: "As the first cohort to be back on campus after a classroom hiatus as a result of COVID-19, Sotheby's Institute of Art's dynamic Class of 2022 comes from all corners of the world and is committed to learning from the past whilst looking forward with a renewed hope for the future through the continued exploration of all corners of the art world.
By carrying forward initiatives such as Agents of Change, which encourages the expression of each and every voice in a quest for social change across the globe, and Emerging Artists, which supports and champions new artists, our collective goal remains the same — to connect. Whether we write from our computers or on campus, MADE IN BED will always challenge, examine, and expand — a second constant amidst the uncertainty of what tomorrow may bring."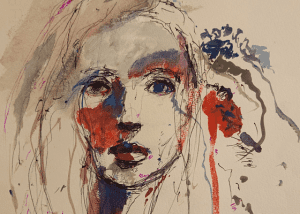 Meet the Editors
Introducing the 2022 team of creatives and emerging art world professionals behind MADE IN BED. This year, the magazine's editors paired up with an emerging artist who then created a unique portrait for each member. Meet the team and view the art here.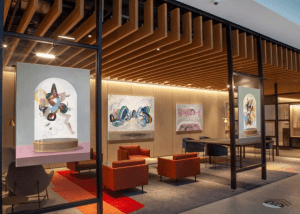 The Ashurst Prize
Graduate students in the Art Business program have the opportunity to participate in the annual Ashurst Emerging Artist Prize competition, which discovers and promotes artists in the early stages of their careers. These artists represent "a wide range of practices, countries, abilities, education, genders, cultures, artistic mediums, and more". Last year, the 2021 Ashurst Emerging Artist Prize was judged by a highly respected panel, including Sotheby's Institute of Art's MA Art Business Program Director, Dr David Bellingham. Learn more.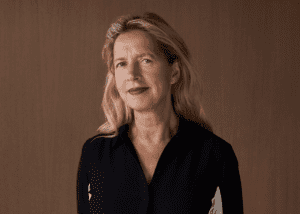 Art World Interviews 
MADE IN BED contributor Shannyn Schack interviewed Iwona Blazwick OBE about her curatorial practice, how 2020 has shaped us, and what art can do for society in this pivotal moment. Blazwick is an art critic, tastemaker, and until recently the Director of the Whitechapel Gallery, a forward-thinking public art gallery in London known for premiering artists who have gone on to be Modern masters, such as Mark Rothko and Frida Kahlo. She is also the 2022 Commencement speaker in London. Read the interview.
---