Jonathan Woolfson, Director, Sotheby's Institute of Art (London) addressed the London Class of 2019 and 2020 during their in person Graduation Ceremony in Bedford Square.
---
Ladies and Gentlemen, honoured guests, friends and family and last but not least Graduands, this is an amazing occasion.
The trials and tribulations of Covid have forced us to delay this event, and I thank you so much for your patience in waiting for it – but those trials have also ended up by bringing us home to Bedford Square, since this happens to be the first time that we have held this ceremony in this wonderful space right next to the institute. It is also, needless to say, the first time we have streamed the event online to graduands and their friends and families worldwide and therefore it's also great to be able to say hello in real time to all those who are unable to be in London today.
And even though it might be a slightly chillier venue than the ones we've used before, at least many of us have our hats and gowns to keep us warm, warm not only literally but also metaphorically, in the knowledge that we have achieved something really significant and during the most trying of times.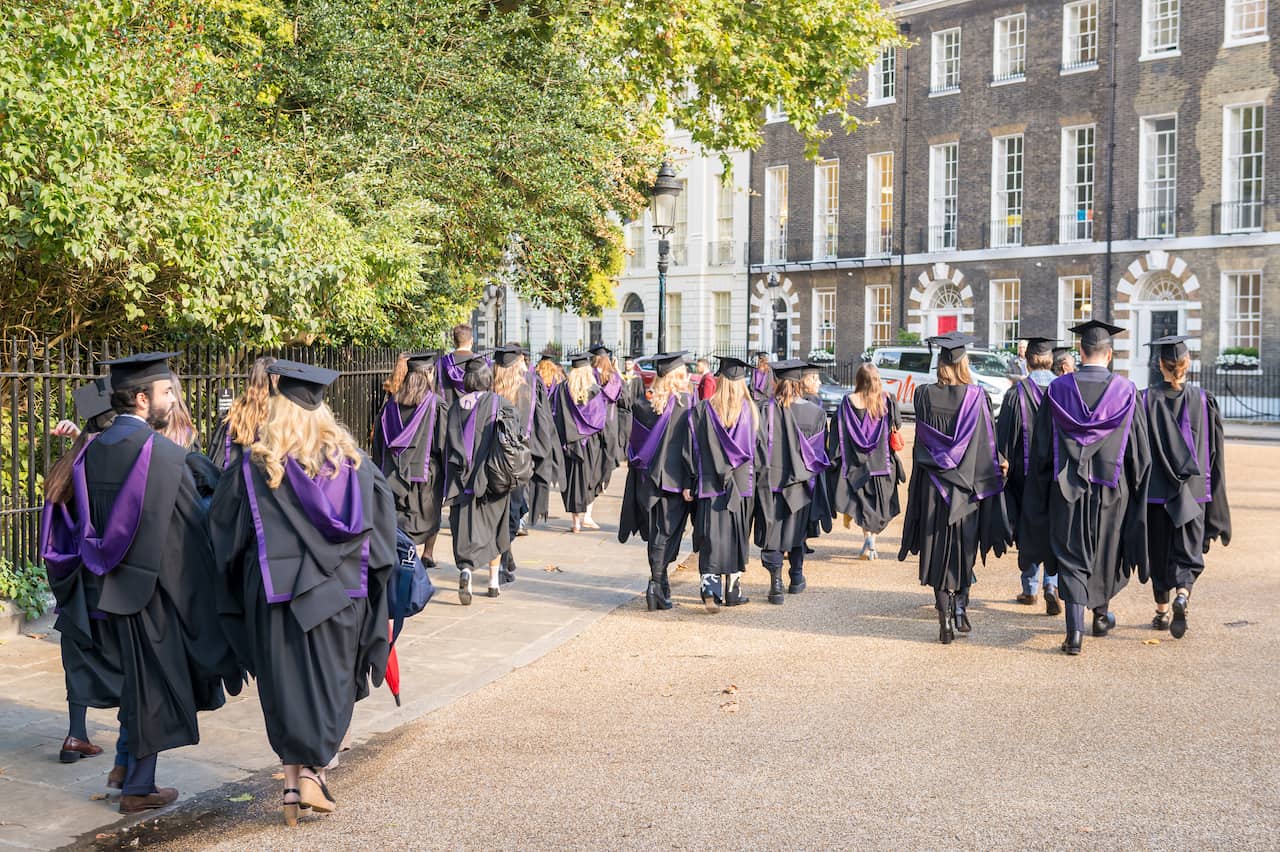 This ceremony brings together two cohorts of MA students who, although their experiences have been very different, have both had to face the hugely demanding challenges of the pandemic at a critical juncture in their lives and careers. Graduands, I pay tribute to your resilience and resourcefulness because it is easy to forget just how bewildering the pandemic was in its early months, as it tore into our society, indeed literally stopped our society from functioning. You supported your loved ones and your fellow students, you pressed ahead with your lives, and in the case of the 19-20 cohort, with your studies, adapting to the entirely unfamiliar online environment. You faced up to the shock, the disappointment and the personal challenges and you got on with it. You were also creative and inventive in finding ways to continue your studies and research and achieve academically and professionally, and you made myriad contributions to the art world as you did so. Not easy things to do at any stage in a life, but things that will provide you with a depth of human experience to draw on as you face the future.
So recalling those early difficult days, when we were all unprepared, this coming together of friends and family and supporters is especially significant and I think moving. We are still here, the art world is still here, and opportunities to flourish and pursue happy careers involving art have continued and indeed diversified. Thus we are able to celebrate with you your achievement.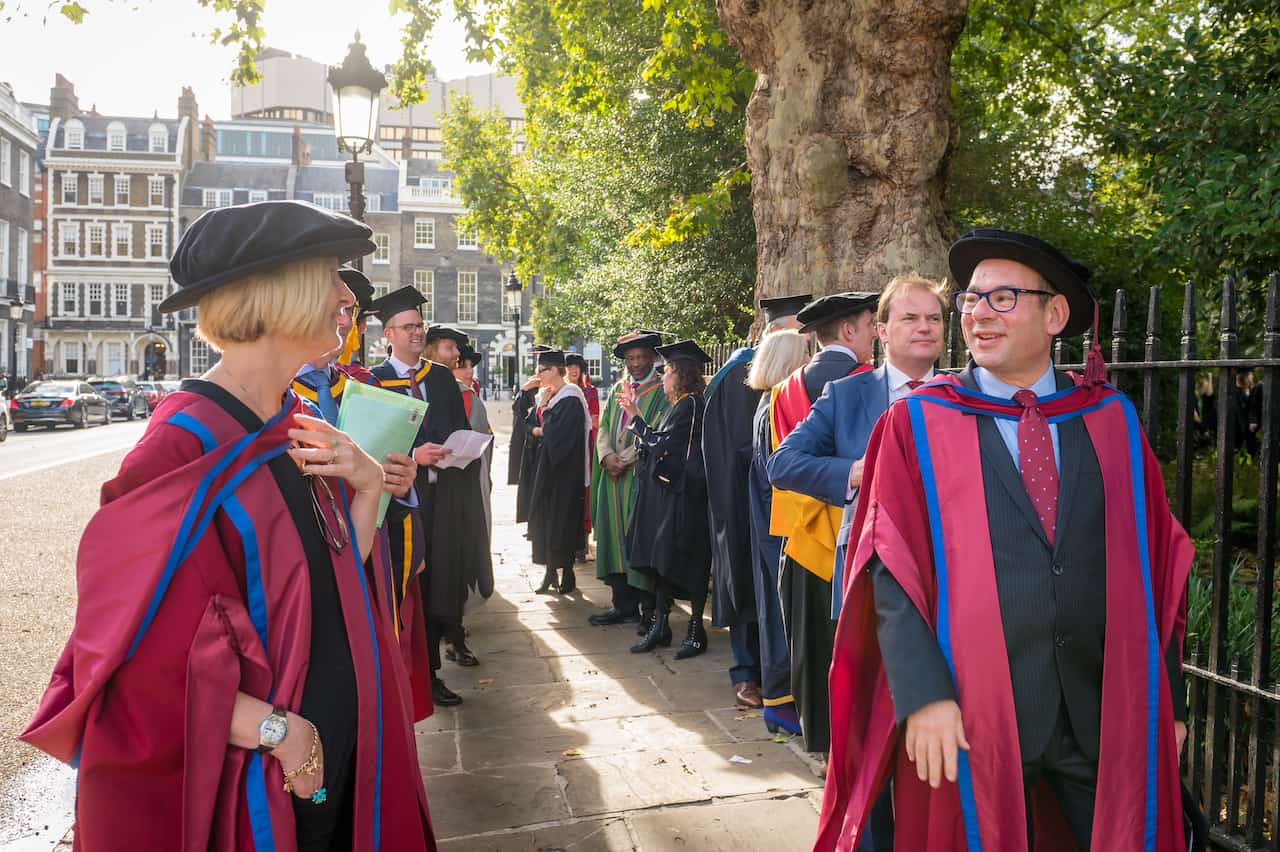 We do this by wearing these silly outfits because, even if we aspire to be modern and forward-looking, we also look back, during this ceremony, to a centuries-old tradition which the medieval universities first borrowed from the trade guilds almost one thousand years ago – that of celebrating the graduation of an apprentice into a Master – for it is the Master's degree, and the Postgraduate Diploma, not the Bachelor's degree, that signifies that you have independent expertise, indeed literally Mastery, to determine your own career, to set up on your own, to be a practitioner on an entirely equal footing with other practitioners. Congratulations, you have joined the club.
As you know, this is a club which includes alumni right across the art world whom you will continue to encounter and deal with in your ongoing journey, a journey which we also hope to continue to support and nurture as best we can.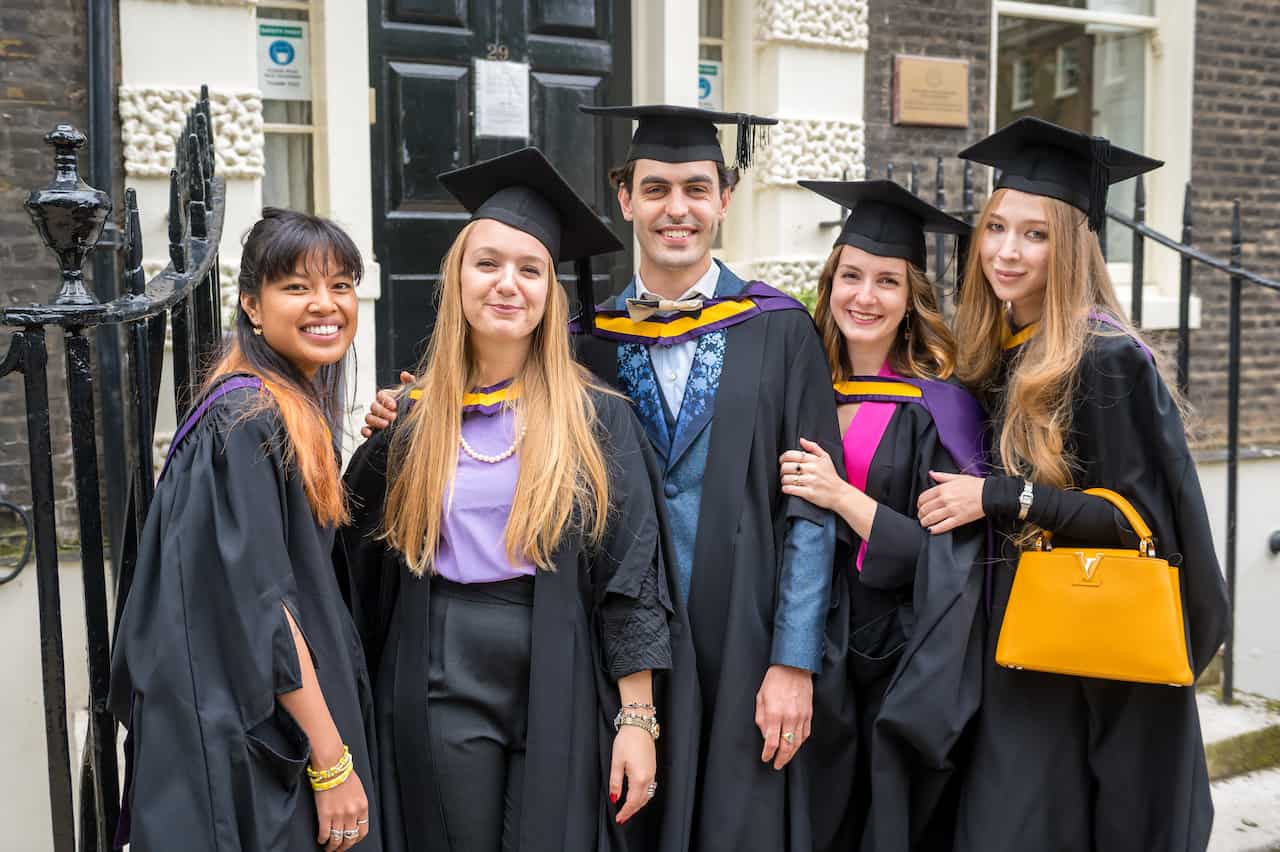 Because if your education with us is over, I hope in another sense that it will continue for years to come and I want to tell you a story from my own postgraduate experience which I think illustrates just how that is the case. In my first term I was taught by the famous art historian Michael Baxandall. Over the years, when I've told people this, they say 'wow, what was that like?', and I always answer honestly: I didn't understand a word. The course was simply too advanced for where I was at. Baxandall could be brilliant but also cryptic. One of his books is called 'Patterns of intention' and many years later I am still trying to figure out what that means. But what I found was that, by the time I had to revise for the exam a few months after his course had ended, everything fell into place. In other words, even if we try to break up learning experiences into manageable pieces so as to learn at a steady, regular pace, in reality our minds learn at their own pace, sometimes slowly and sometimes very quickly – it's a complex, non-linear, partially subterranean and not entirely predictable process, and it goes on well after the actual course has ended. Long may you continue to learn, long may you continue to be curious.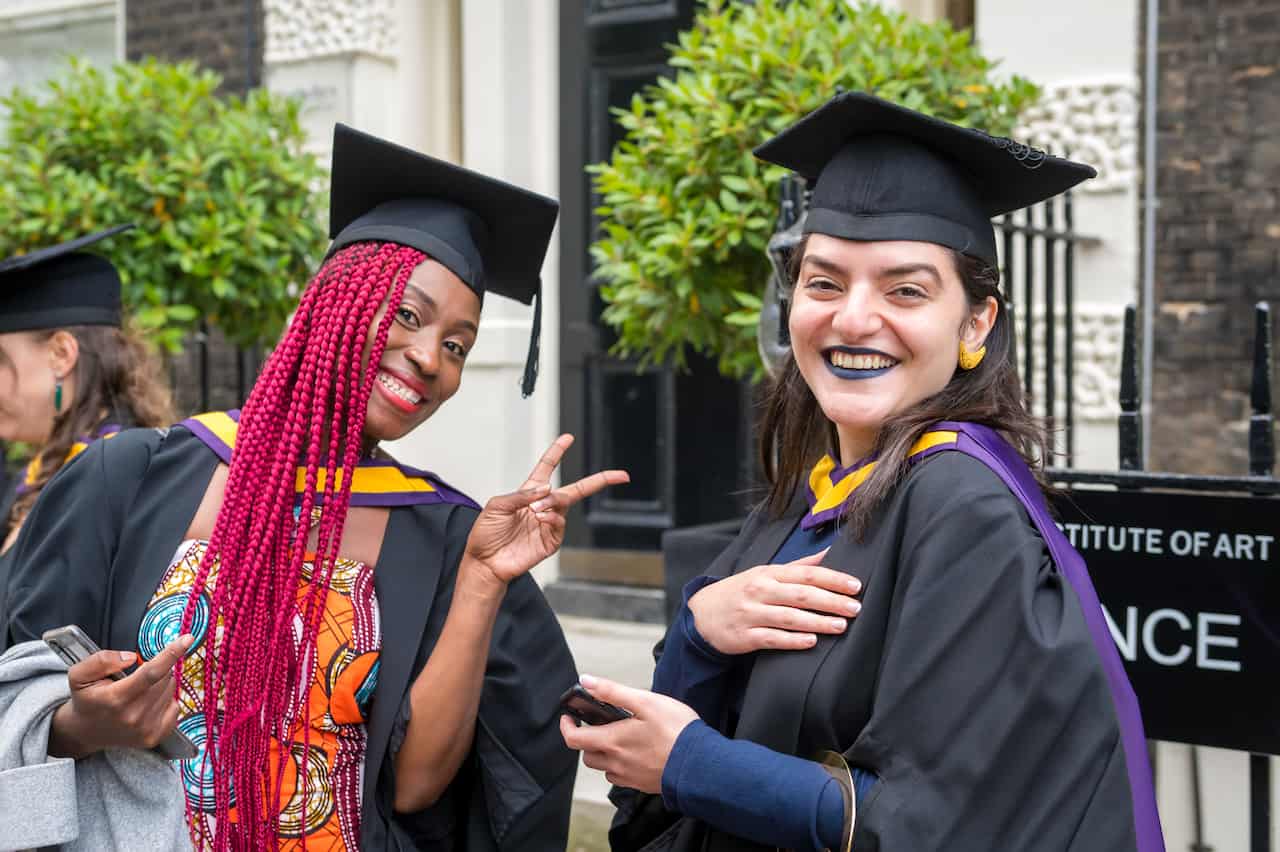 This day is yours and we are all here to celebrate your learning so far. But nobody achieves anything on their own, and I do want to pause for a moment to thank two  groups of people who have also helped you on the way: first your lecturers, sitting behind me, as well as the other support staff who work so hard and often behind the scenes at Sotheby's Institute. Secondly, your friends and family who have supported you so constantly along the journey. Thank you!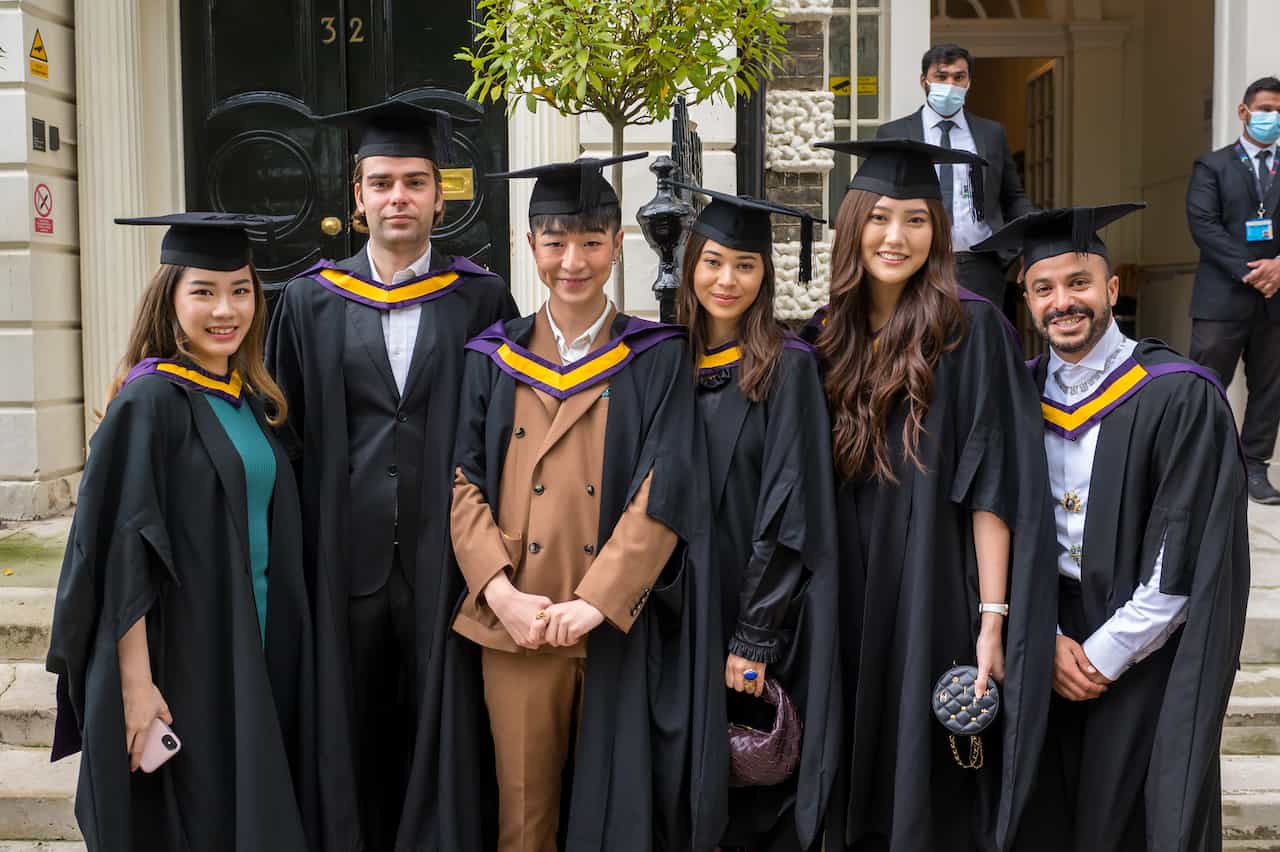 The faculty and staff of Sotheby's Institute of Art, London are incredibly proud of everything you've accomplished. We wish you great success.
Congratulations to the Sotheby's Institute of Art-London Class of 2019 and 2020!
---