Wondering how much your fine art or heirlooms might yield? Consigning your work is one way to guarantee the best price available, although there are a few things you should know before you start.
---
Pros:
You almost always make more money through consignments than by selling outright.
When you sell a work outright, say to a dealer, you would usually net about 50% retail. On consignment, you can net 80% or more, although 60-70% is most likely.
A thoughtful and legally binding consignment contract protects you, from clarifying commission details and selling timeline to reassurances around storage and insurance.
Cons:
If your piece fails to sell, you make nothing and might be invoiced for shipping or other costs incurred by the dealer, gallery, or auction house.
If you're consigning to a gallery or dealer, they don't have their own resources invested in it, so they might be less motivated to sell your piece quickly.
If there is not a strong market for the work (the artist, genre, or style), then the likelihood that it would not sell becomes stronger. You should know the market before you consign a piece.
Estimates:
If you believe your work has notable value, consigning through an auction house has added advantages. Most major auction houses, like Sotheby's, consistently meet or exceed lot estimates. Expert specialists will research, create catalog descriptions, and help with marketing the work. Complimentary estimates are provided for each item that meets a minimum consignment value. For example, Sotheby's minimums are $5,000 in New York, £3,000 in London and HK$40,000 in Hong Kong.
You can get an estimate for your piece through a simple online system—you create an account where you share background information (dimensions, provenance, documentation) and images (including front and back, signatures or maker marks, and any damaged areas) that will be reviewed by specialists. It's worth keeping in mind that estimates are subject to change based on the specialist's first-hand inspection. And if your property is not something that an auction house would sell on consignment, they will recommend an alternative selling venue.
Notable Works:
Here are some remarkable works that were consigned through Sotheby's auction house.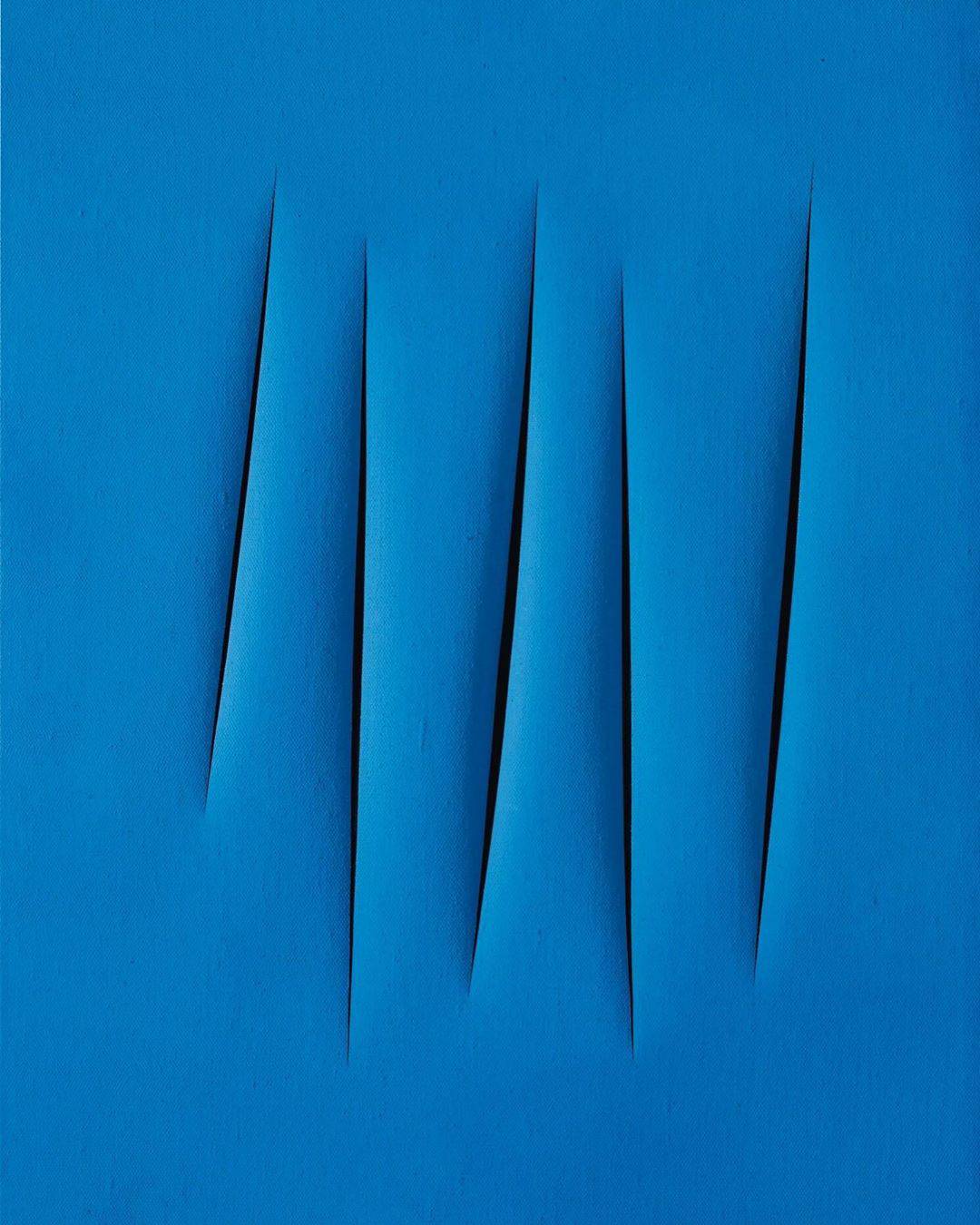 Lucio Fontana, Concetto spaziale, Attese (1965). Estimate £800,000 — 1,200,000. Lot sold for £1.2 million during the Contemporary Art Evening Auction at Sotheby's London in February 2020.
This rare cobalt blue canvas by Lucio Fontana came to auction after its owner requested a free valuation on Sotheby's website. It is a stunning expression of the artist's celebrated slashed canvases. As the artist proclaimed: "My cuts are above all a philosophical statement, an act of faith in the infinite, an affirmation of spirituality. When I sit down to contemplate one of my cuts, I sense all at once an enlargement of the spirit, I feel like a man freed from the shackles of matter; a man at one with the immensity of the present and of the future"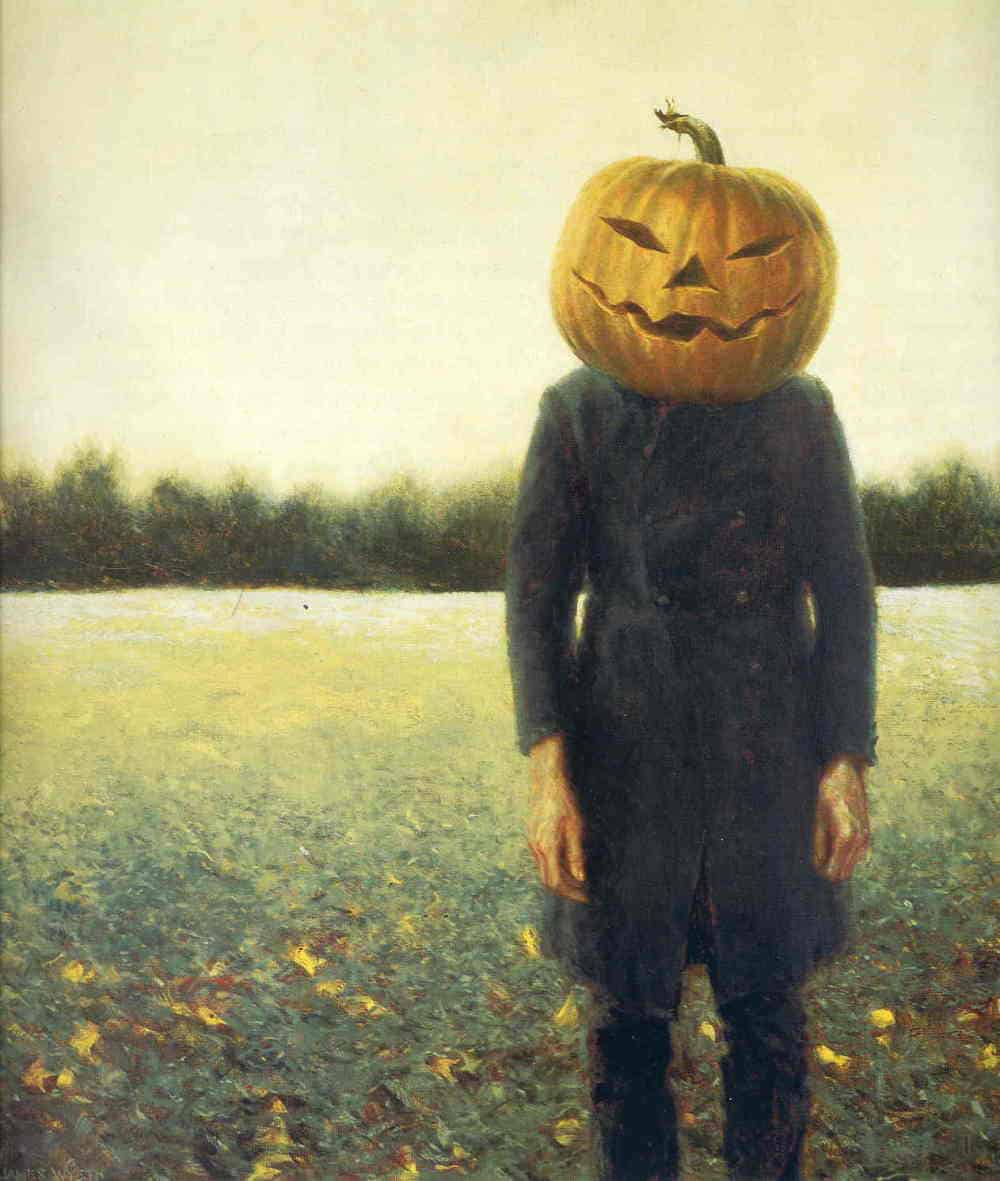 Jamie Wyeth, Pumpkinhead-Self-Portrait. Estimate $300,000–500,000. Lot sold for $1,690,000 in American Art auction at Sotheby's in May 2016.
Pumpkinhead–Self Portrait demonstrates this dreamlike imagery for which Wyeth is most celebrated. Dressed entirely in black, the artist stands slightly off center amid an anonymous autumn landscape. Jack-o'-lanterns appear in several of Wyeth's paintings, and when asked about his attraction the artist responded, "If you look at them, they're rather haunting. It's a sneer, not a grin. That's what intrigued me–go beyond the sort of cuteness of a pumpkin."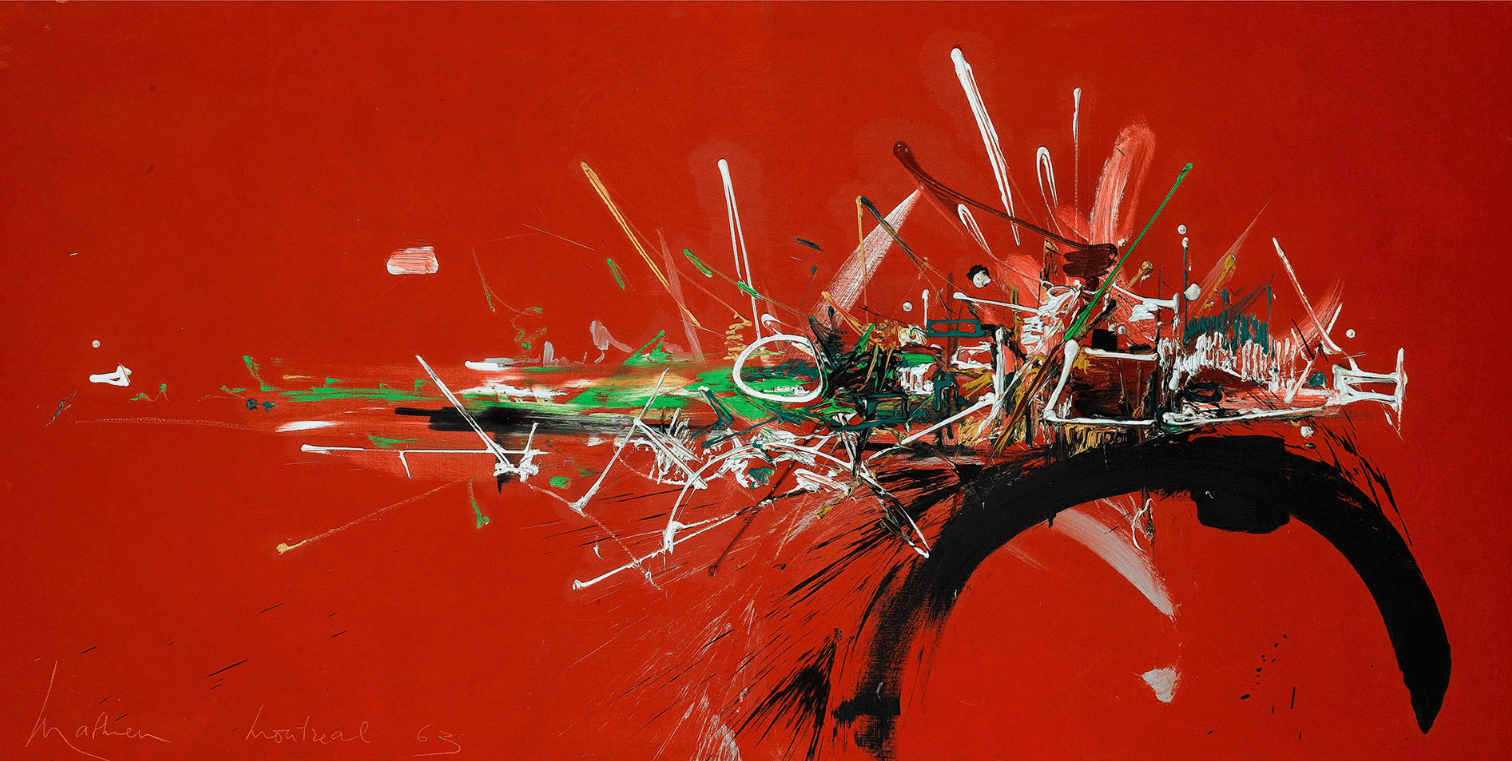 Georges Mathieu, Hommage A Dollard Des Ormeaux. Sold for €295,500 at Sotheby's Paris.
Nineteen-sixty-three was a pivotal year for Georges Mathieu. In March of that year, as his recently released book Au-delà du tachisme met with strong criticism, he departed for the Galerie Dominon in Montréal where Hommage à dollard des ormeaux was exhibited. A critic said of the work, "Mathieu's painting is fascinating. It draws you in with speed, incisiveness, minimalism and its nervous yet smooth graphics, charged with certain vitality, give the canvas purpose and rhythm." Shortly after the exhibition, Mathieu's first retrospective opened at the Musée d'Art Moderne de la Ville de Paris. Hommage à dollard des ormeaux is emblematic and representative of Mathieu's work produced in that period, widely considered his best. The forms and colors in this painting burst from the canvas with a dynamism that echoes the artist's own determination and his passionate positions on both artistic and societal matters.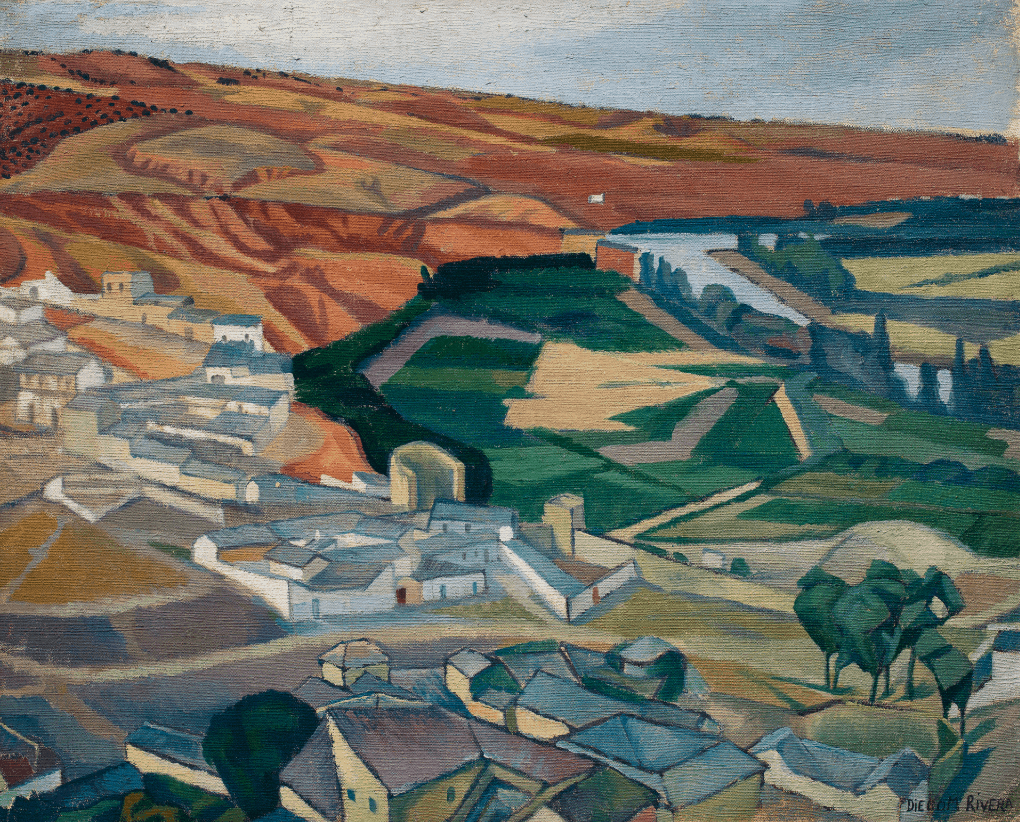 Diego Rivera, Paisaje cerca de Toledo. Sold at Sotheby's New York for $1,212,500.
Not only was Diego Rivera the most recognized painter of the Mexican muralist movement of the first half of the 20th century, he was also a leading exponent of the European avant-garde between the years of 1911 and 1921 and a leading Cubist painter from 1913 onwards. This remarkable landscape from 1913 corresponds to a moment of intense experimentation when both traditional compositional elements and avant-garde notions of space are synthesized.
---
Understand how value is determined and explore the business of art from anywhere in the world with our Online Programs.