After studying MA Contemporary Art, alumna Emma Collins has gone on to become a business and strategy consultant working for arts, culture, and heritage organizations. We spoke with Emma about her time at Sotheby's Institute and the elective courses which prefaced her current consultancy work with their focus on art institutions.
---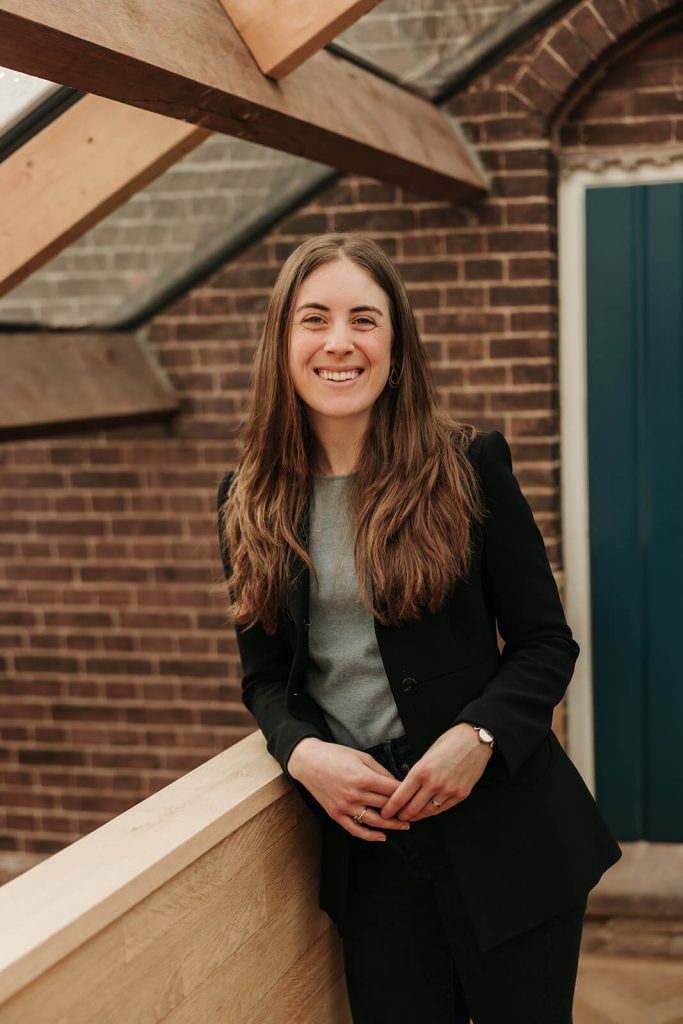 How would you describe your Sotheby's Institute of Art experience?
My Sotheby's Institute experience was incredibly positive, and a big part of why I remain involved with the school now as an alum. I particularly enjoyed the MA Contemporary Art courses, my electives, and our study trips to Venice, Germany, and the Netherlands. Overall, there's a great feeling at the school – as soon as I stepped into the building at Bedford Square, I knew that I was in the right place!
What drove your decision to apply to an Sotheby's Institute of Art MA program and what did you study?
After studying both art history and economics in my undergraduate degree at Stanford, I started my career in finance in San Francisco. Although I learned a lot and enjoyed many aspects of my work in finance, I soon realized that I wanted to build my career in the arts instead – and I also wanted to experience living outside of the USA. Those two factors drove my decision to apply for the MA Contemporary Art at Sotheby's Institute London, which was the perfect program and place for me! I completed my degree in Autumn 2020.
What does your current role entail?
I am based in the Netherlands but also work in the UK as a consultant and project manager to arts, culture, and heritage organizations. Drawing upon my background in finance, I work with museums and other arts institutions as well as historic houses, cathedrals, and other heritage sites on a range of big strategic projects. This includes business plans, largescale Masterplans also working with architects, organizational strategies and reviews, market appraisals, and large funding applications. This work is the perfect blend for me of my various skillsets and experiences, and I also hope to build out more projects related to contemporary art within it.
I'm also on the Governing Body for Sotheby's Institute London as the student / recent alumni member, which has been a wonderful role and great way to stay involved and give back to the school.
How did the course electives impact or help your career?
My two elective courses perfectly prefaced my current consultancy work with their focus on art institutions. Curating Contemporary Art was very practical and fun, using everything we had learned on the MA Contemporary Art to think through curating an art space through both traditional and non-traditional approaches. International Art World Public Sectors was an Art Business elective focused on the international ecosystem of art institutions and public and private forms of funding for the arts – really an ideal primer for my current work!
What is it like to be part of the alumni network and how has forming a network helped in your career?
I keep in touch with other alumni from my graduating class from MA Contemporary Art and the other programs – it's great to see what people are up to on Instagram and to touch base whenever I'm traveling to London or elsewhere. Sotheby's Institute alumni who are further along in their art world careers have also been a great resource to me especially as I was moving to the Netherlands and looking for advice. The school itself has been an incredible resource to me as an alum, offering a great range of events and virtual lectures, opportunities to get involved with current students, and the amazing professors and staff who continue to be the best sources of advice.
What advice or tips would you give to applicants?
I recommend really maximizing your experience at Sotheby's Institute and being really active in defining your academic and professional path and taking advantage of all the opportunities it offers. Ask questions, introduce yourself to guest lecturers, find areas of research that really excite you, challenge yourself with an elective or other activity that is outside your comfort zone – basically just go for it! And then I recommend continuing to stay connected to the school as an alum and finding ways to get involved, which is really rewarding. As somebody coming from an interdisciplinary background, I also recommend thinking about all the skills and experiences you bring to a career in the art world, which will help you define a unique path that is right for you.