The landscape of international contemporary art is vast and ever-expanding. To navigate this complex territory of art in our time it can be helpful to narrow one's focus. Exploring an artist's range, output, and influence among artists of younger generations is a useful tool for identifying themes and trends within international Contemporary art. So, let's examine the work of six key practitioners.
---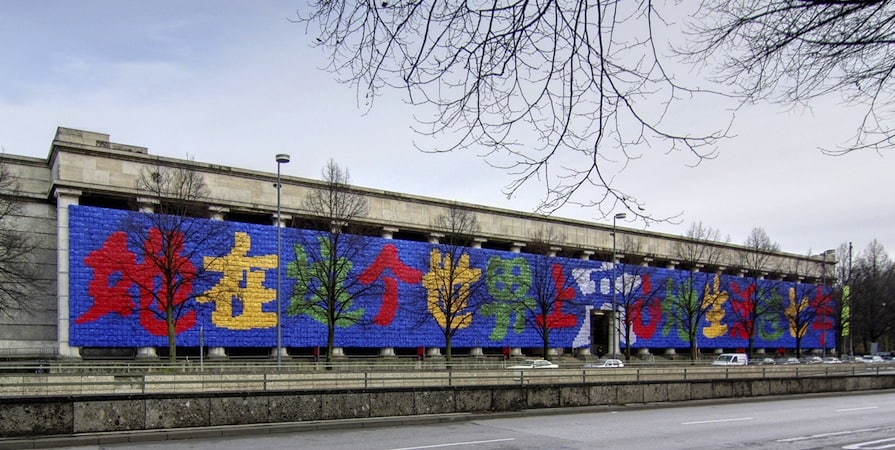 Ai Weiwei, Remembering, 2009
Ai Weiwei
Ai Weiwei's provocative work reflects a contemporary art practice that critically engages with the politics of its time. Outsourcing the production of his work to skilled craftspeople often working within historic technical traditions, he operates more as impresario than maker. Recognizing the altered function of the artist within the contemporary landscape, Ai mobilizes social media, the viral image, and protest movements in order to provide a critical mirror on global politics.
---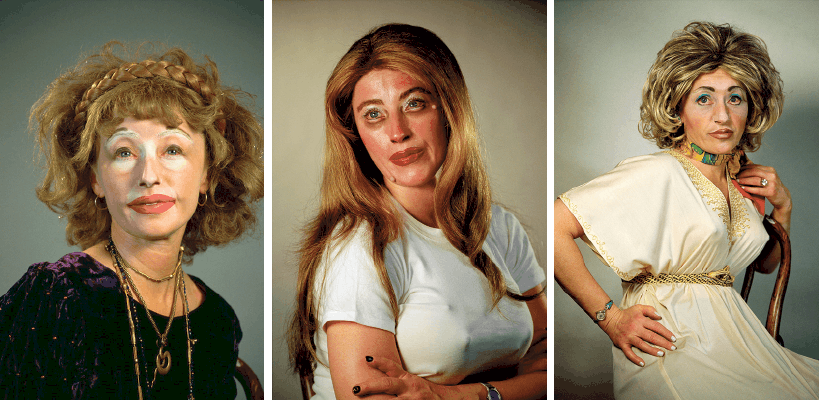 Cindy Sherman, Untitled #359, #360, #353 from Hollywood/Hampton Types, 2000
Cindy Sherman
Cindy Sherman's photography analyzes and subverts the presentation of self-hood in modern life. Emerging in the 1970s as part of the so-called "Pictures Generation", Sherman's work utilizes photography to draw upon its associations with how identity is constructed, referencing advertising, cinema, and the fashion industry. Arguably her work has never been more relevant in the age of the digitally manufactured self, and her work has had huge influence on subsequent generations of artists operating within the semi-public sphere of the mediated image.
---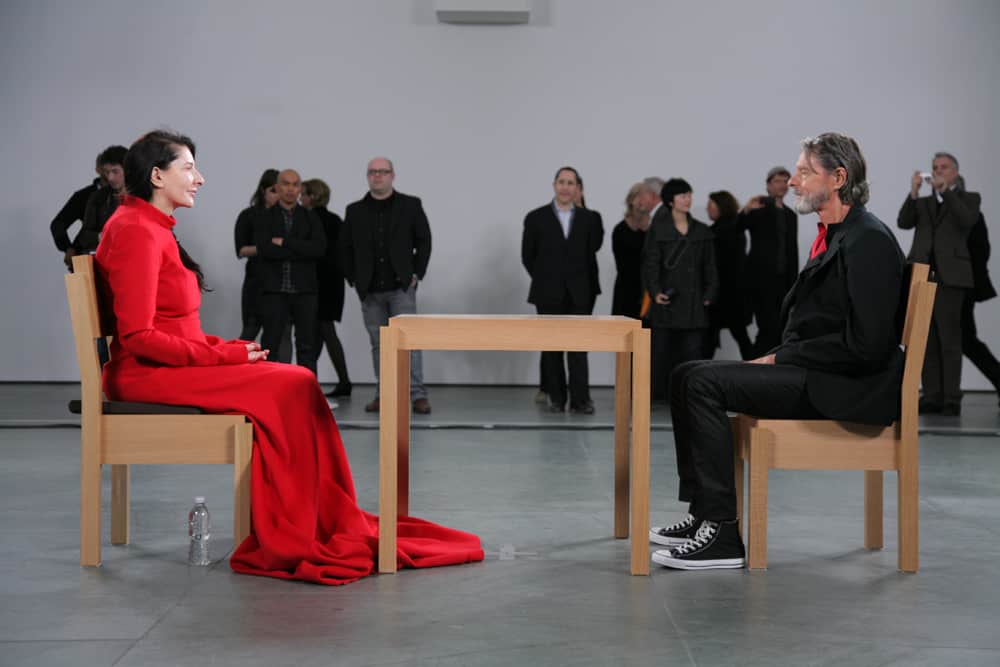 Ulay with Marina Abramovic, The Artist is Present, 2010
Marina Abramovic
Like Sherman, Marina Abramovic first appeared in the 1970s, but her work is, by and large, unmediated: both artist and audience share the same space. Best known for her intensely personal collaborations with Ulay, which explore co-dependency and attrition in human relationships, she has since then expanded her practice to include ever-larger groups of collaborators. Often referencing the troubled modern history of the former Yugoslavia, her work has brought together political engagement and live performance.
---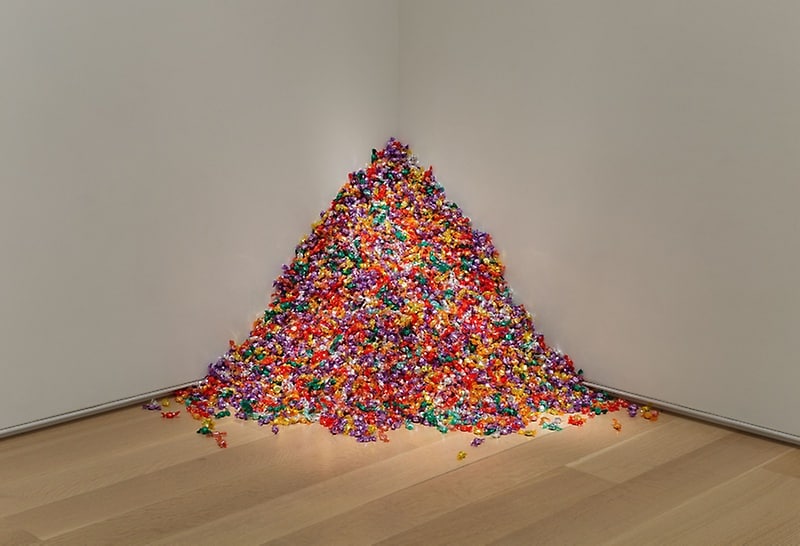 Félix González-Torres, "Untitled" (Portrait of Ross in L.A.), 1991
Félix González-Torres
Félix González-Torres' work also often relies upon the involvement of a real body in space, but unlike Abramovic, the audience becomes the activator of the work, by picking up and sometimes even consuming the work of art. Bringing together the austere aesthetic of 1960s minimalism with the bodily emphasis, political fervor and melancholy of the AIDS crisis of the 1980s and 90s, Gonzalez-Torres revolutionized the relationship between art and its audiences. His influence is profound in the contemporary art landscape.
---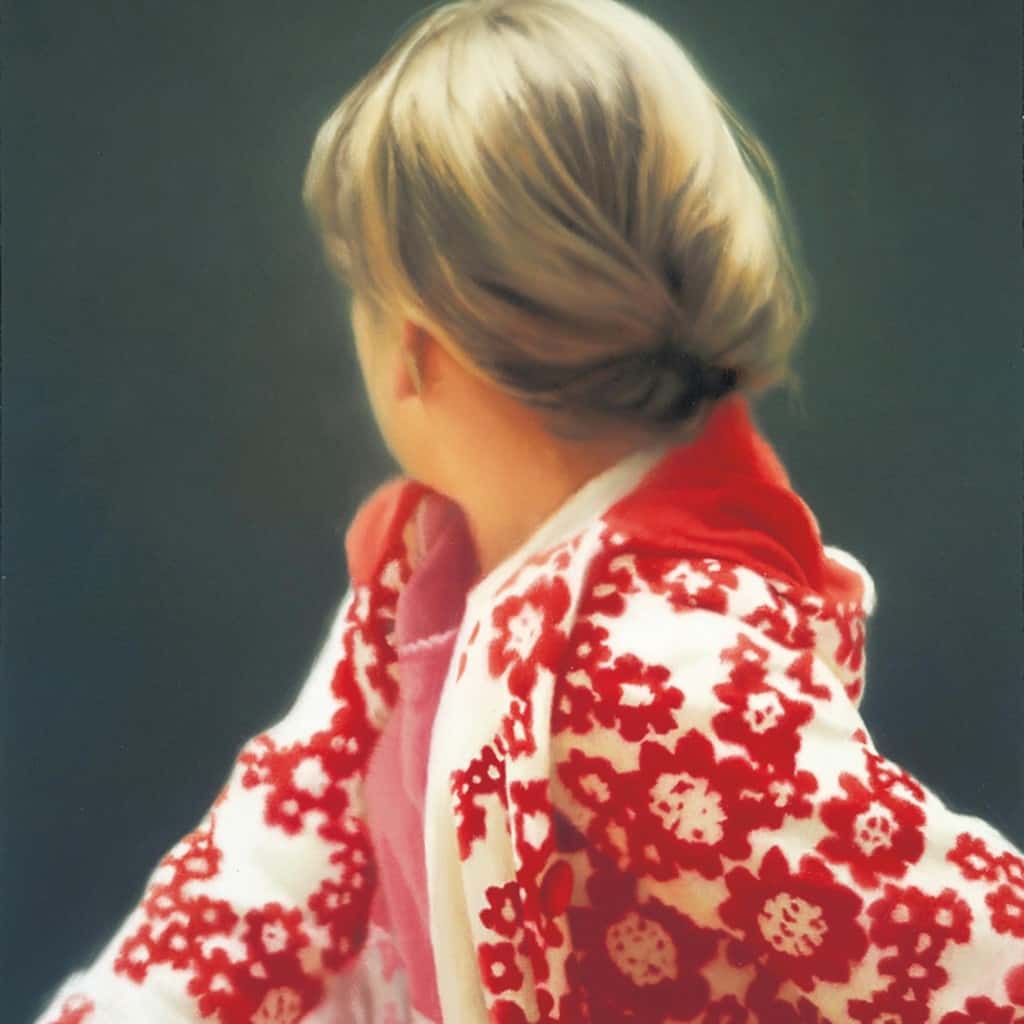 Gerhard Richter, Betty, 1988
Gerhard Richter
Gerhard Richter's paintings examine the nature of the physical act of making in an age of the reproduced image. Eschewing a singular style, he has worked in both minimalist and highly gestural abstraction, photo-realism and painted photography. Emerging in the 1960s as part of a kind of counter-movement to American Pop Art, Richter's work is a continual investigation of the nature of the images that surround us, and a questioning of painting's ability to retain its purchase in a world of reproduction.
---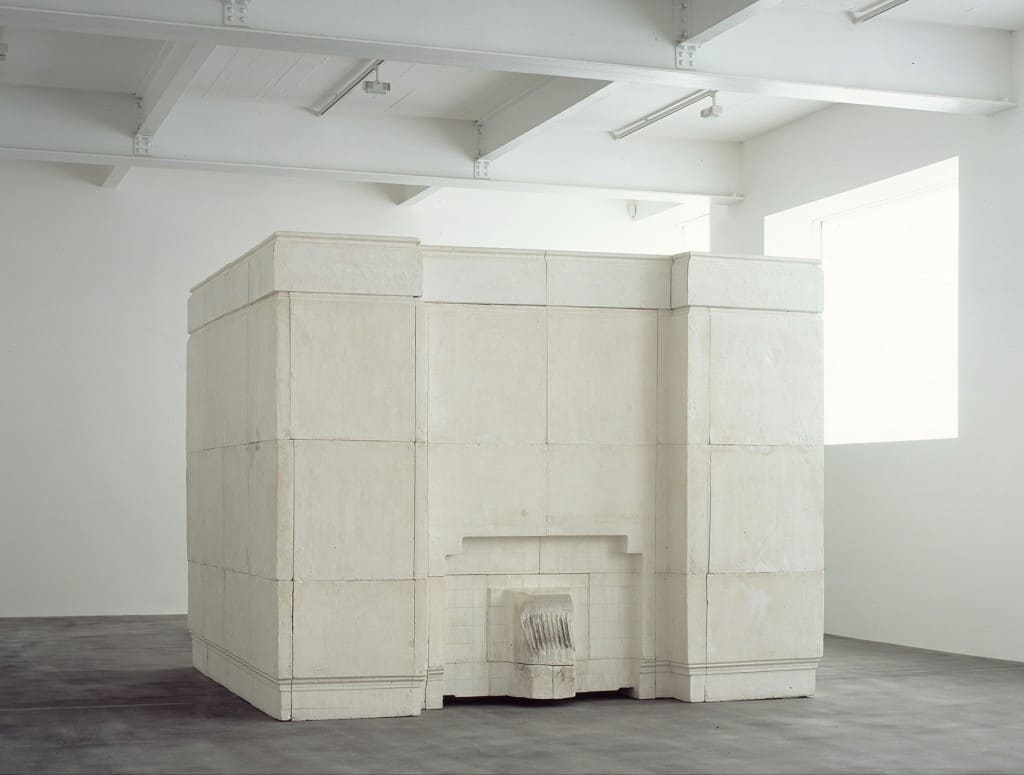 Rachel Whiteread, Ghost, 1990
Rachel Whiteread
Rachel Whiteread devises new approaches to historical and personal memory. Though initially associated with the 1990s 'Young British Artists', her work was never of a piece with many of her contemporaries due to its quiet and melancholy interest in human absence. Taking poignant architectural spaces and personal objects as the basis for her work, and working within a diverse array of media, Whiteread's work brings together minimalism and personal identity in a way that has retained its influence on later generations of artists.
---
All of these artists approach the nature of contemporary experience in radically divergent ways, use strikingly different spaces to exhibit their work — some public, some private — and engage the viewer (or participant) with a range of diverse means. All of them have, in their own ways, redefined the nature of the art object and the art experience, and they continue to be vital reference points for new generations of artists now.
Written by former London Consultant Lecturer, Ben Street
---
Dive deeper into the contemporary art world with our Summer courses in New York and London.