Navigating the art world can be daunting, as well as exciting, particularly early on in your career. Art historian, critic and author Ruth Millington graduated in 2011 with a Master's degree and began this journey unsure of 'the right job' for her or how to secure it. Since then, she worked in museums and commercial galleries, written about art for national newspapers, and managed arts careers services for students. During this time, she discovered some essential strategies for getting ahead in the arts. As she joins Sotheby's Institute of Art in London as Head of Careers, Ruth shares seven strategies for career success in the art world.  
---
When it comes to work experience:
1. Get as much hands-on experience as you can. It's the best way to develop key skills, make contacts and gain essential knowledge, enabling you to decide on the type of work you're most suited to. While internships are hailed by many as the highest form of work experience, don't discount volunteering, which can be just as valuable. During my Masters, I volunteered at the Ashmolean Museum for a few days a month, helping to run family art days. It was this experience which I spoke about in detail, during my interview for the role of Museum Education Officer at the Estorick Collection, securing me my first art world job.
2. Create your own opportunities. Internships are notoriously hard to secure; in fact, I didn't manage to get onto any advertised programmes while I was a student. Instead, I called a commercial gallery, who had an upcoming show by a painter I loved, and asked if I could help out with the exhibition, explaining my specific interest in, and knowledge of, the artist. The dealer agreed, proving that it's often worth making a speculative application. Rather than simply asking for an internship, make sure you show any potential employer what expertise you can bring to them, including art historical specialisms as well as professional skills like digital marketing.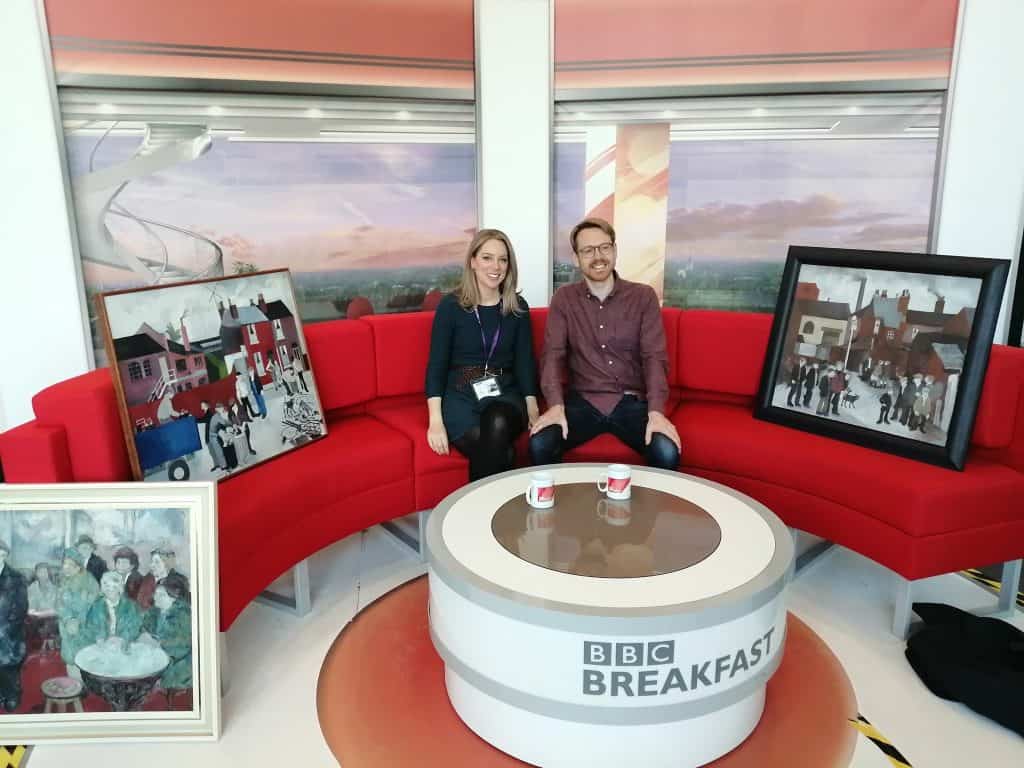 Ruth speaks about artist's Erick Tucker legacy on BBC Breakfast
Sell your story
3. I always say that you should treat job hunting like it's a job. It requires time, dedication and research. You will need one template CV, which you must then tailor for each position you apply for. The same goes for covering letters. This is the place where you can demonstrate why, and how, you are the right person for the job or work experience being advertised. When I applied to work as a Researcher at Mayfair gallery Connaught Brown, I made sure that my CV highlighted my specialist knowledge in the type of modern art that the gallery sold, as well as my relevant experience, appropriate skills and commercial awareness. There were 200 applicants for this job, which I was offered because I was able to sell my story; and nowhere is this more important than in the art market.
4. It's no longer just CVs and covering letters that an employer will look at. In 2021, you also need to curate your online presence (this is often the very first place a potential boss will look). Shape a professional identity on platforms like LinkedIn and Linktree, and, if appropriate, create a portfolio for your work – particularly if you're interested in curating, writing and other creative jobs, or setting up your own business. I've been invited to write for national newspapers, and talk about art on live TV, based on the content of my art blog and Twitter account. Being able to manage social media platforms is also an increasingly desired skill among dealers, auction houses and museums, so worth showing off.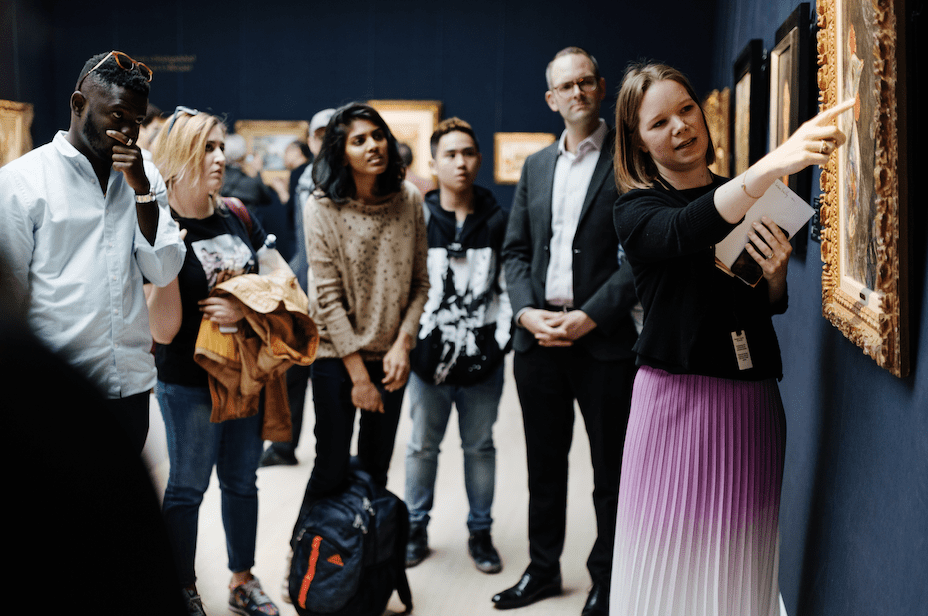 Finding the right fit
5. Throughout your career journey, identify what makes you unique. What is your specialism? Do you have a distinctive angle on the art world? What makes you stand out? Where does your sense of purpose lie? The constant, which has both driven me, and helped me to secure roles, is the desire to widen access to the arts, including creative careers, for everyone, regardless of gender, race or background. Similarly, in my writing work I am committed to uncovering untold stories about underrepresented artists, including women and working class artists. Work out what motivates you most, and where you are able to put this into action. What makes you feel your very best? Stay true to that. Find employers and colleagues who value you, and who are aligned to your sense of purpose. Usually when I have been unsuccessful in a job application, I realise that it's because it wasn't quite the right fit.
6. Equally, don't worry if your first job isn't where you think you want to end up. You have to start somewhere. Getting a foot in the door, any door, is essential. Moreover, there is no set route through the art world, and no expected career ladder, allowing movement between roles and areas. Early on, your career may make no sense to you – mine didn't to me – but there will come a point at which you land a job that brings together much of your experience, skills and motivation. For me, that's this job as Head of Careers, through which I can share my advice, based on personal experience, including mistakes, to help many others achieve career success.
7. Finally, I have learnt to ask for help and advice from others, particularly when it comes to careers. Someone working in a job you're interested in will be able to give you real insights into and honest opinions about the role, helping you to decide whether it's a path worth pursuing. While you're at SIA there will be plenty of opportunities to ask questions: book a careers appointment, attend a careers fair where you can speak with employers, and attend an alumni panel where you can ask specific questions. Throughout your career in the arts, you should always keep learning, gaining knowledge, experience and new skills, and widening your network – this combined really will get you ahead.
---
Advance your career in the art world with unparalleled access and support. Learn more about our MA Programs in  London and New York.