Ever wondered what it's like to spend the summer on a work-study program in Venice? Elisabeth Kroeber shares her experience having completed the prestigious Peggy Guggenheim Collection Internship.
---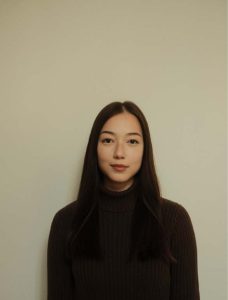 Each year, through a generous grant from the Snyder family, Sotheby's Institute of Art-New York provides funding for selected students to join the Peggy Guggenheim Collection Internship in Venice, Italy. Elisabeth Kroeber reflects on her experience and the Venetian art scene.
What is one key learning for you after completing this internship, a key takeaway that will continue to stay with you?
The rewarding feeling of educational endeavors. Before coming to the Guggenheim Collection, I mainly worked for galleries in the commercial sector. I studied art history and philosophy but never quite found opportunities to implement what I had learned outside the academic ivory tower. Working in a museum taught me how to interact not with clients but the public. Preparing, giving and revising talks is exciting especially when people not only ask questions but take notes and thank you personally in the end. Preparing material for groups that come from different educational backgrounds and specializations forces you to engage with the researched material in a way that gets lost when working on academic projects only.
Take us with you on a typical day in Venice working at the Peggy Guggenheim Collection
On a normal day, we would arrive at the museum at 9:15am, having breakfast together and catching up, before heading to our opening positions at 9:30am. Every day before the museum opens at 10:00am, everyone gets assigned one opening position, e.g. remove protections from works on paper, clean benches and sculptures in the garden, dust. By 9:50am, everyone working in the morning needs to take their position, either for guarding or client services (ticket office, museum entry, garderobe). Essentially, every intern's day is split into two parts: guarding and floating. Guarding takes up four hours, floating three. During floating time, you can research in the libraries, prepare talks and cover breaks for the ones guarding. Guarding for four hours every day is a unique experience and it is solely what you make out of it. It's a great opportunity to engage with visitors, answer their questions, or just contemplate on the art in your visual field. I had the opportunity to work for the registrar, officially called the Department for Collection and Exhibition Management. Sandra Divari, the head of the department, was a wonderful co-worker and teacher. She was patient in explaining every process to me instead of only giving me small tasks that do not add to the bigger picture. In the beginning, I performed smaller tasks to get to know my new work environment, e.g. filing records and letters. Quickly, I got more responsibility and independent tasks, e.g. creating checklists for the upcoming re-installment, managing condition reports, writing letters of acceptance or rejection for loans and chasing documents from institution for the Export File at the Italian Ministry of Culture (Italy has specific laws regarding art based on its year of creation so whenever the museum grants loans, it needs to file a request for export at the ministry). The most rewarding work came toward the end. Once Sandra and I had established a close relationship, I conducted researched for upcoming exhibitions and prepared pitches for the board of the Guggenheim Foundation in New York.
The internship taught me how to engage with the public and perform well in educational endeavors. The department work gave me invaluable insights into a prestigious institution and the degree of trust and responsibility I received was enormous. The other interns were young and usually extremely intelligent and ambitious. They come from all over the world and I know they will be friends for life. The sense of community reminded me of Sotheby's Institute of Art.
How did you choose Sotheby's Institute?
I met one alumna from New York during a work-related meeting. We had similar academic backgrounds and she highly recommended the program. She is a private dealer and emphasized the sense of community that remains long after we graduate. As soon as I got home I applied!
What advice do you have for future Sotheby's Institute students?
This internship is what you make out of it! Guarding and cleaning is necessary, you cannot avoid essential tasks so lean into the experience. It is a privilege to engage with such a unique collection, so it's only natural to take care of it as well. There are tasks that every intern will have to perform, yet you may be able to specialize or work in one of the departments if your CV suggests a matching skillset/work experience or you directly approach them. Prepare well for talks, people will listen and check on the rigor of your research.