Eight days of exhibitions, five days of sales, and ten auctions totaled $78.4 million at Sotheby's, far exceeding the pre-sale estimate for Asia Week in New York. Fourteen works surpassed one million dollars.
Learn about five of the lots that topped the million dollar mark, and what made them stand out in this year's spectacular Asia Week sales in New York. For a look at all fourteen pieces that sold for over one million dollars, visit the Sotheby's slide show.
---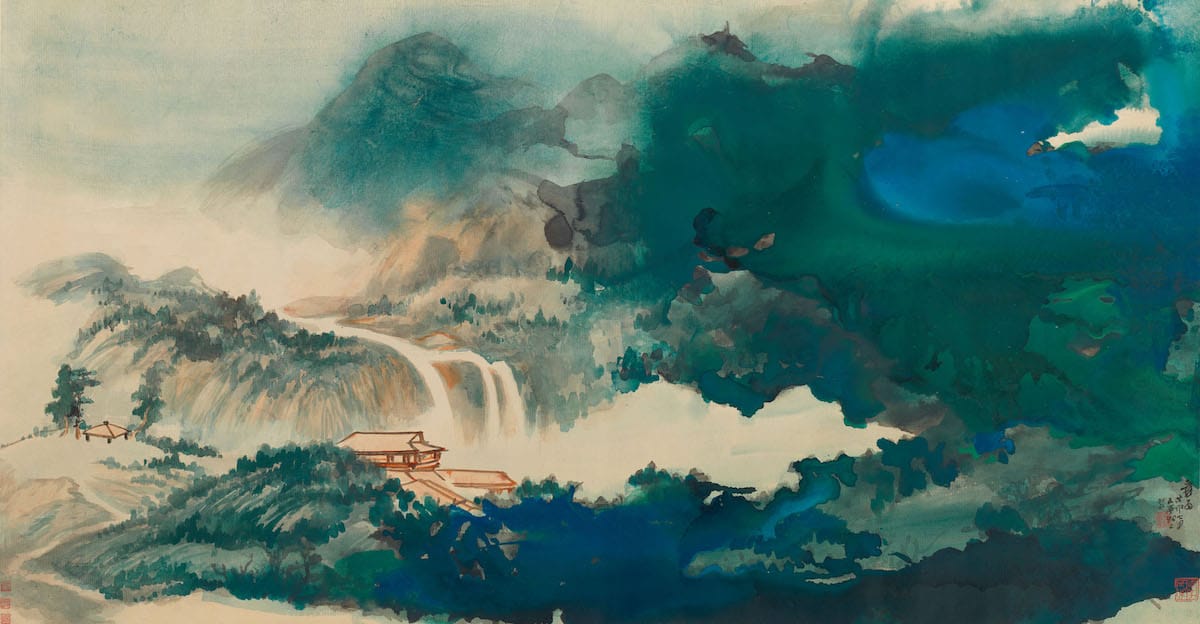 Zhang Daqian (Chang Dai-chien), Water And Sky Gazing After Rain in Splashed Color.
The top lot of Asia Week across all auction houses in New York emerged from the Chew Family Collection, which doubled its pre-sale estimate and totaled $13.3 million. Zhang Daqian's vibrant Water and Sky Gazing After Rain in Splashed Color, an enormous scroll painting that made its public debut this March with exhibitions in San Francisco, Los Angeles, and New York, achieved $6.6 million. This excellent price, a result of over five bidders competing for five minutes, is the highest price for a work by Zhang Daqian outside of Asia.
---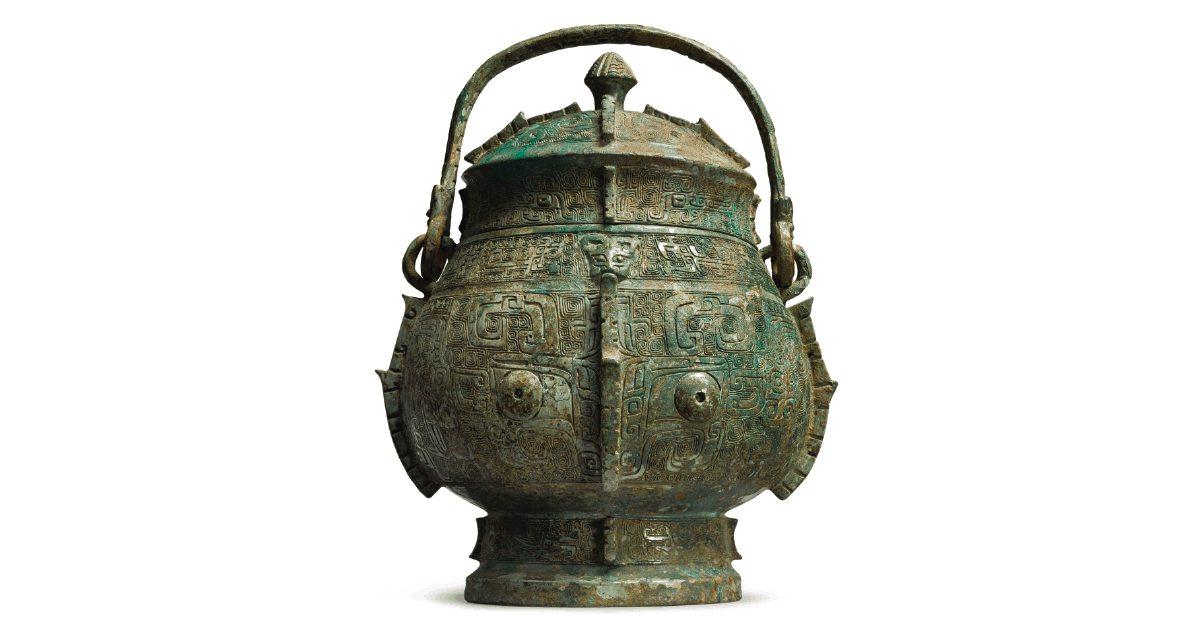 An Extremely Rare and Important Archaic Bronze Ritual Wine Vessel and Cover (You), Shang Dynasty, Yinxu Period.
From the Shang Dynasty, this 1,500-year-old masterpiece of magnificent presence and patina is a testament to skills of its artisans as well as the care of its previous owners. Previously published in Beijing in the 1930s, the work was offered once before in 1978 in the Sotheby's London salesroom. 170 lots formed the Important Chinese Art sale, which achieved $15.8 million in total—above its high estimate of $14.2 million, and with over half of the lots surpassing expectations. This piece sold for $1,935,000.
---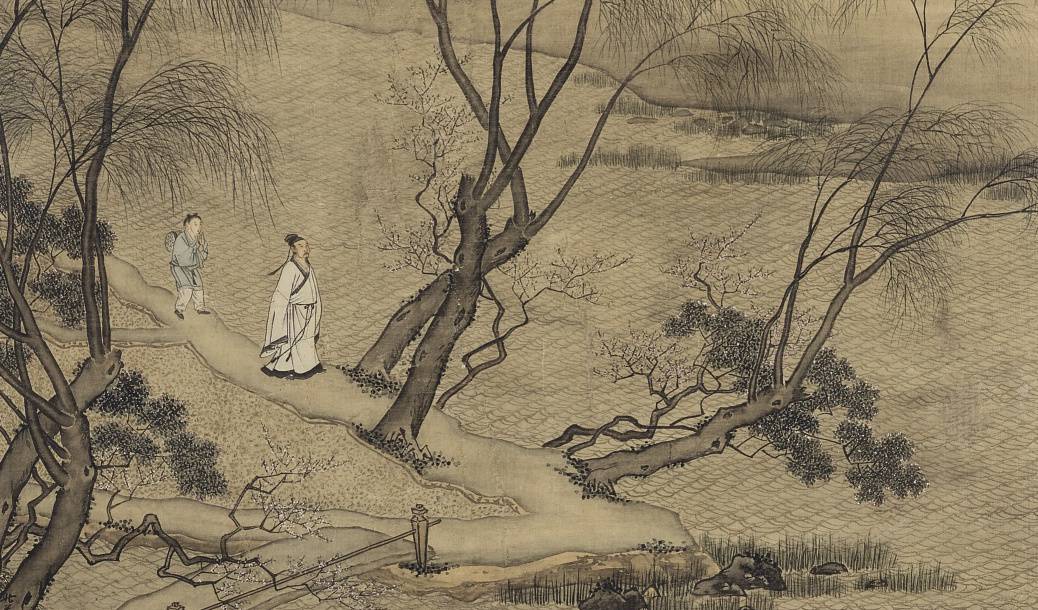 Zhou Chen (Circa 1455-After 1536), Walking Along The Willow Bank.
The Fine Classical Chinese Paintings sale was led by Zhou Chen's Walking Along the Willow Bank, an ink and color painting on silk from the Joe and Hellen Darion Collection. Estimated at $100/150,000, the work attracted over eight collectors online, in the room, and on the telephones. Following a fifteen-minute bidding battle, the 14th/15th century painting sold to a private collector for a final price of $1.9 million to applause.
---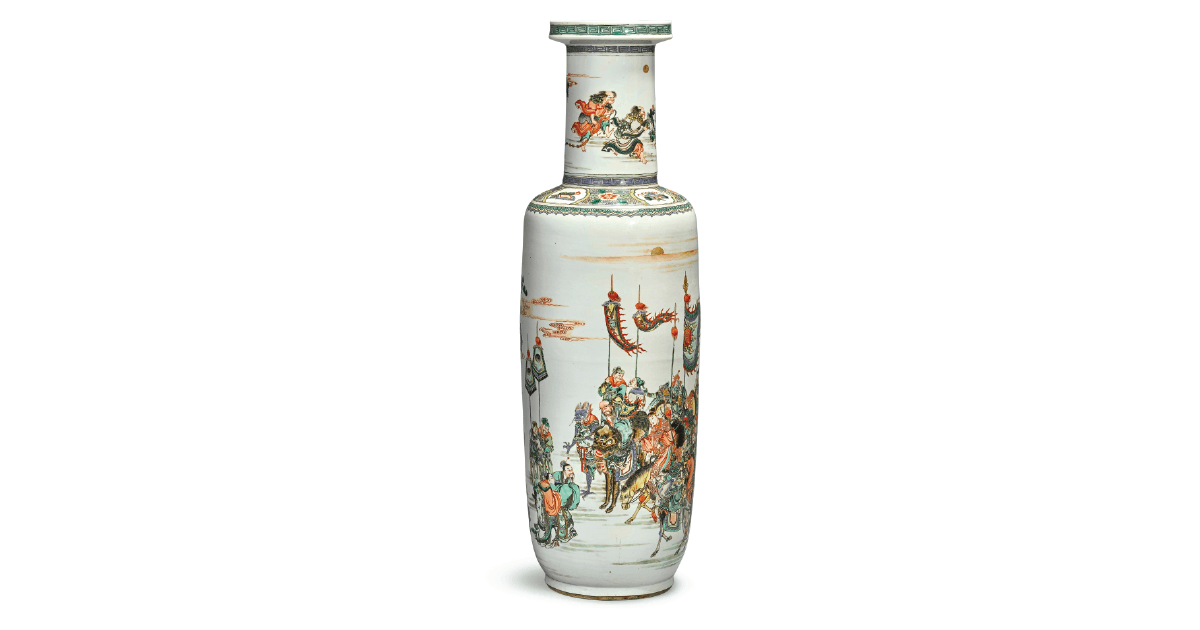 A Large and Important Famille-Verte 'Investiture of The Gods' Rouleau Vase, Qing Dynasty, Kangxi Period.
A sale of 91 pieces of Kangxi porcelain from the Jie Rui Tang Collection (which sold for $4.5 million) was led by a Large and Important Famille-Verte 'Investiture of the Gods' Rouleau Vase from the Qing Dynasty, which established a new auction record for a Rouleau vase of this type; over the course of seven minutes, eight bidders competed for the wucai-decorated vase, bringing the final price to $1,575,000 against its estimate of $400-600,000.
---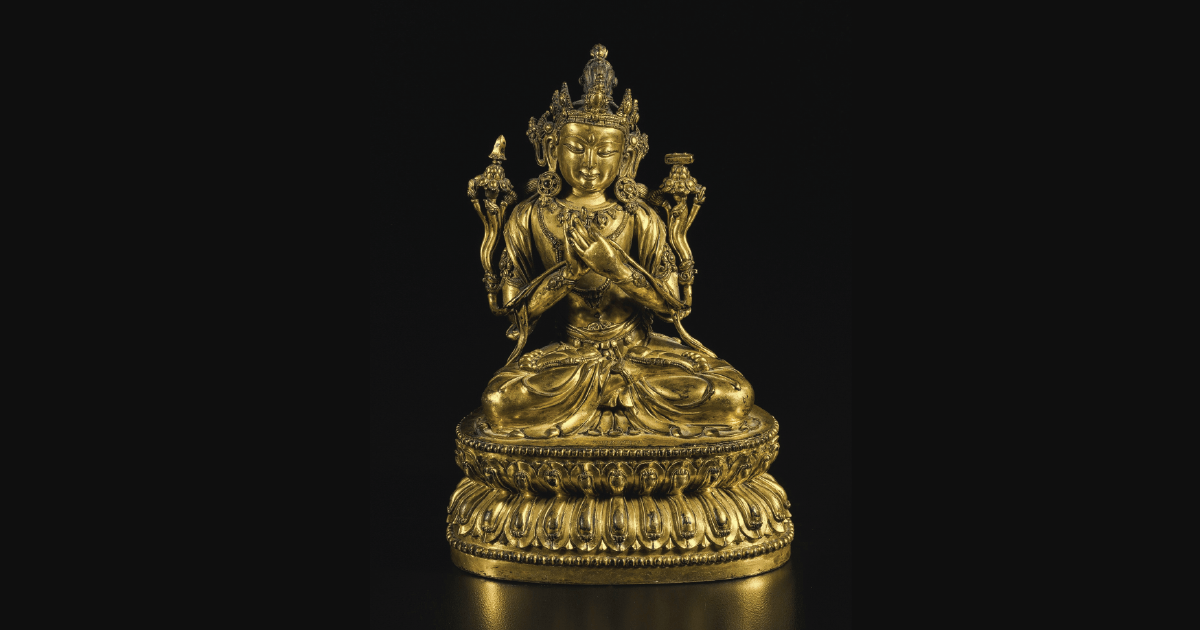 An Exceptional Gilt-Bronze Figure of Manjushri, Yongle Mark and Period.
Particularly fine for the gentle sway of the torso, which complements the curves of the adornments to create a sense of movement, this figure reflects the Chinese taste of the early-Ming court. The well-defined waist and broad shoulders exemplify Indo-Nepalese traditions that were introduced into China during the Yuan dynasty and served as the foundation of the Sino-Tibetan style. Additionally, the craftsman has expertly fused the Tibetan love of ornamentation, seen in luxurious jewelry, with the delicacy of detail, masterful casting, and the naturalism in style of China. Notably, while Tibetan figures were often embellished with inlaid semi-precious stones, these have been omitted in accordance with the aesthetic of the early Ming court. This lot sold for $1,335,000.
---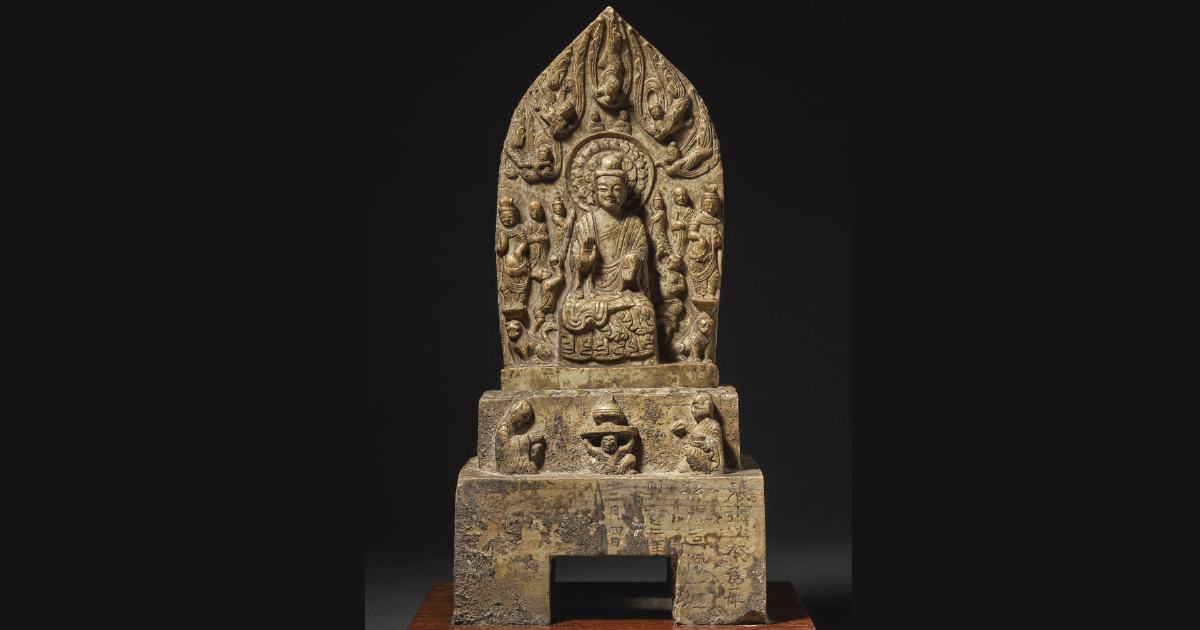 An Inscribed and Dated 'Huanghuashi' Limestone Buddhist Stele, Eastern Wei Dynasty, Dated Xinghe Third Year, Corresponding To 541.
Richly carved with a vibrant scene of veneration, the present carving represents the phenomenon of the emergence of stone steles as an important Buddhist sculptural medium within Chinese history. It stems from the dynamic growth of Buddhism in the 5th century, which saw the formation of Buddhist devotional societies throughout China. These groups sparked a burst of creativity in the production of religious art as devotees fervently commissioned steles to be made, as such acts of personal devotion or accumulation of merits were linked to their future life. Subsequently, a variety of regional styles flourished in the 6th century, distinct from that of famous monumental cave temple carvings. This lot sold for $1,335,000.