As we lament the end of summer, the art market is gearing up for a busy fall. Gallery openings abound and art fairs are popping up around the globe. Wondering where to start? Whether you're a seasoned collector or just starting out, an industry insider or simply looking for an art-ful afternoon, we've rounded up the best fairs for you to explore this season.
---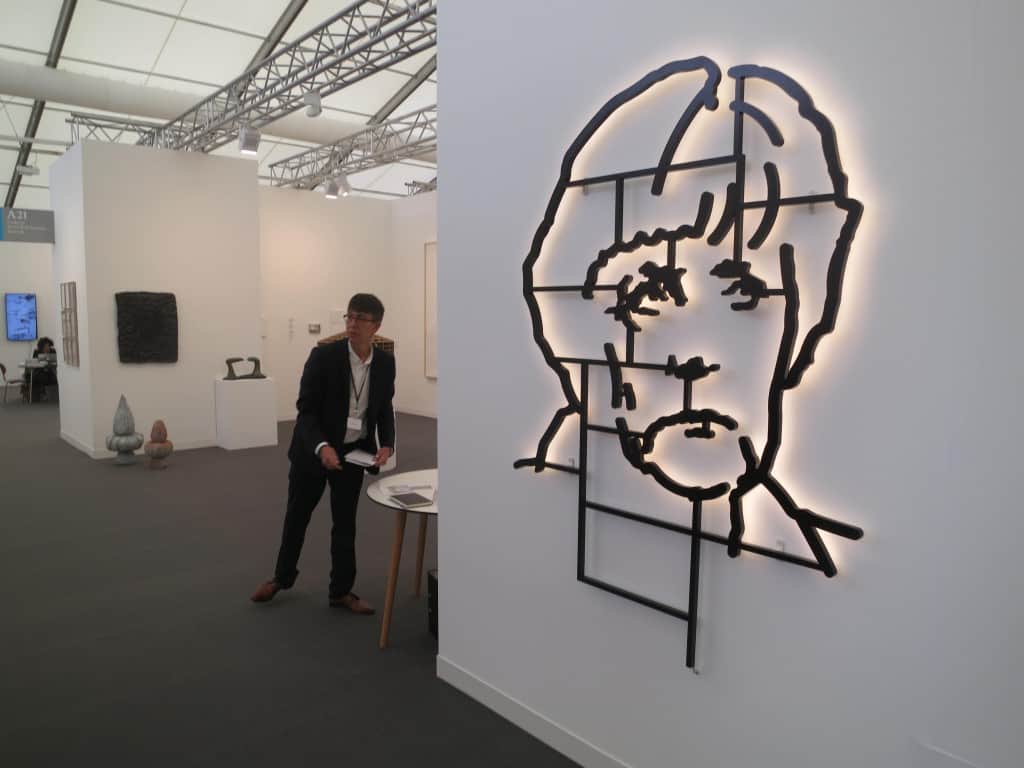 Los Carpinteros, Angela Merkel (2014)
Located in the heart of the city and attracting over 60,000 visitors, Frieze Masters and Frieze London are arguably the London art events of the year, not to be missed. There is something for everyone – historical art of the Old Masters, contemporary work by living artists, over 170 carefully selected international galleries, innovative site-specific work at Frieze Projects, and a daily dose of leading art-world voices in the Talks program. A special section this year is "Sex Work: Feminist Art & Radical Politics" presented by scholar and curator Alison Gingeras and dedicated to female artists.
---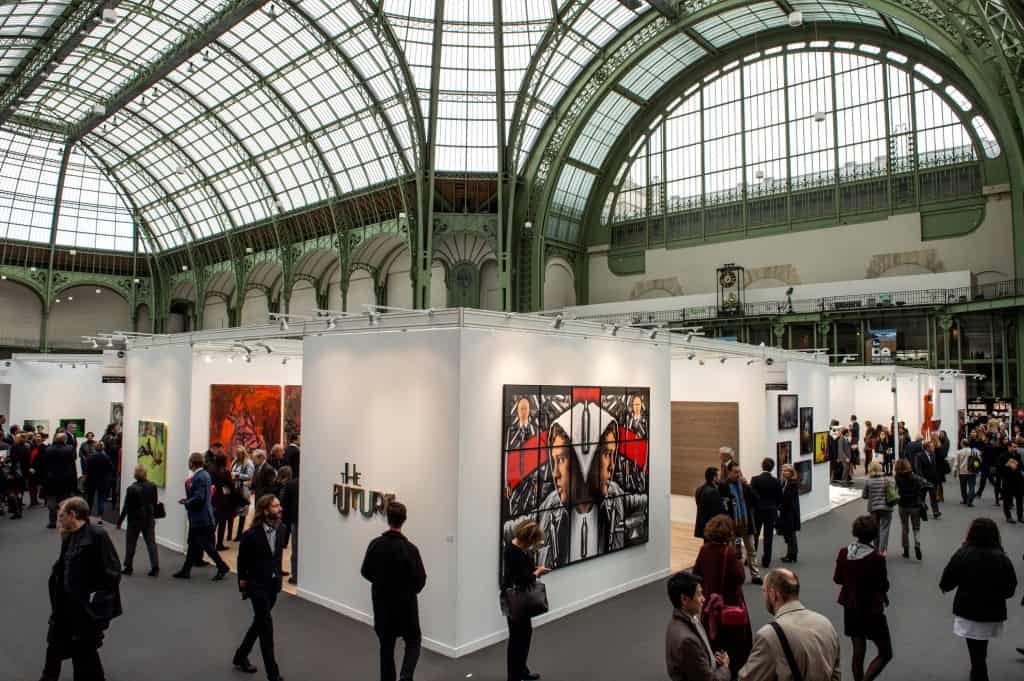 Photo: Marc Domage
Every October, French and international collectors flock to Paris for the chance to acquire work from blue chip galleries the likes of Gagosian and Paula Cooper, international young galleries, and emerging artists. But if art collecting is not on your agenda, FIAC is still worth your time. The fair's extensive program includes an exceptional public art sector installed in and around the Petit Palais, the Jardin des Tuileries, the Musée National Eugène Delacroix, and the Place Vendôme, a 3-day conference focusing on the relationship between art and architecture, science, and diplomacy, and "Parades for FIAC" – a festival of performance art.
---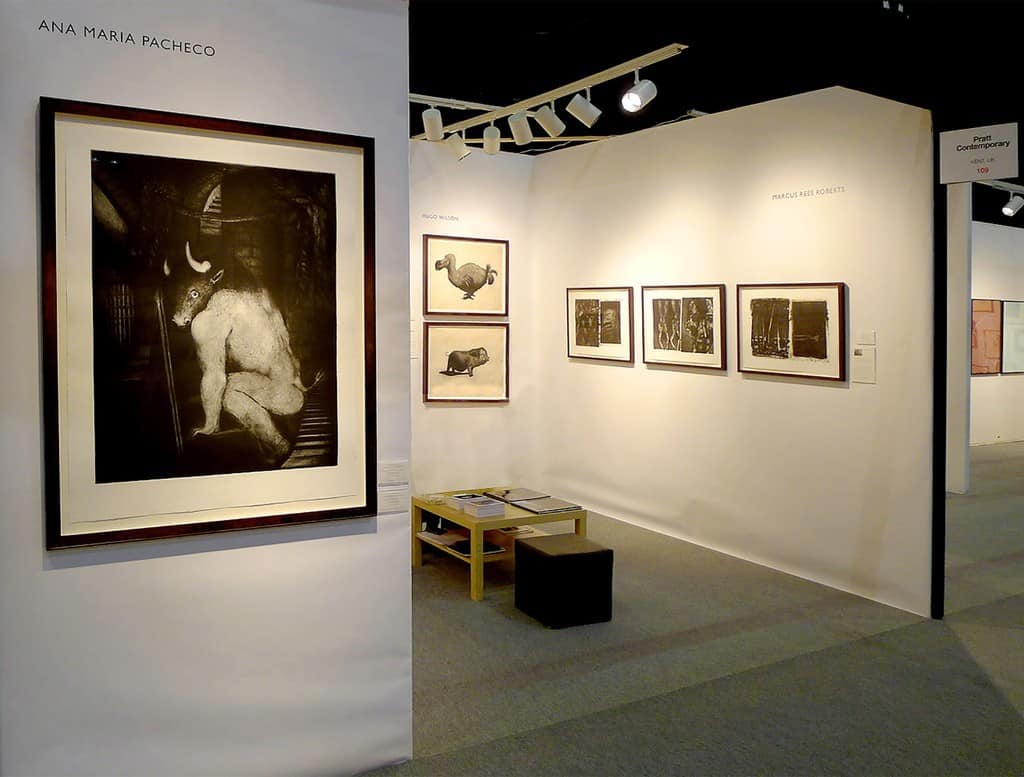 Pratt Contemporary at IFPDA Print Fair 2012
IFPDA Print Fair
New York, USA
October 26 – 29, 2017
See the best modern applications of one of the world's oldest art forms during New York's Print Week this October. Start by visiting the week's cornerstone fair presented by the International Fine Print Dealers Association (IFPDA). Taking place this year in its new, larger location at the Jacob Javits Center, the fair will bring together galleries exhibiting prints and editions from traditional masters such as Albrecht Dürer to contemporary greats such as Anish Kapoor. If you're looking to acquire some new notable work, this may be one of the few places to do so at (relatively) affordable prices.
---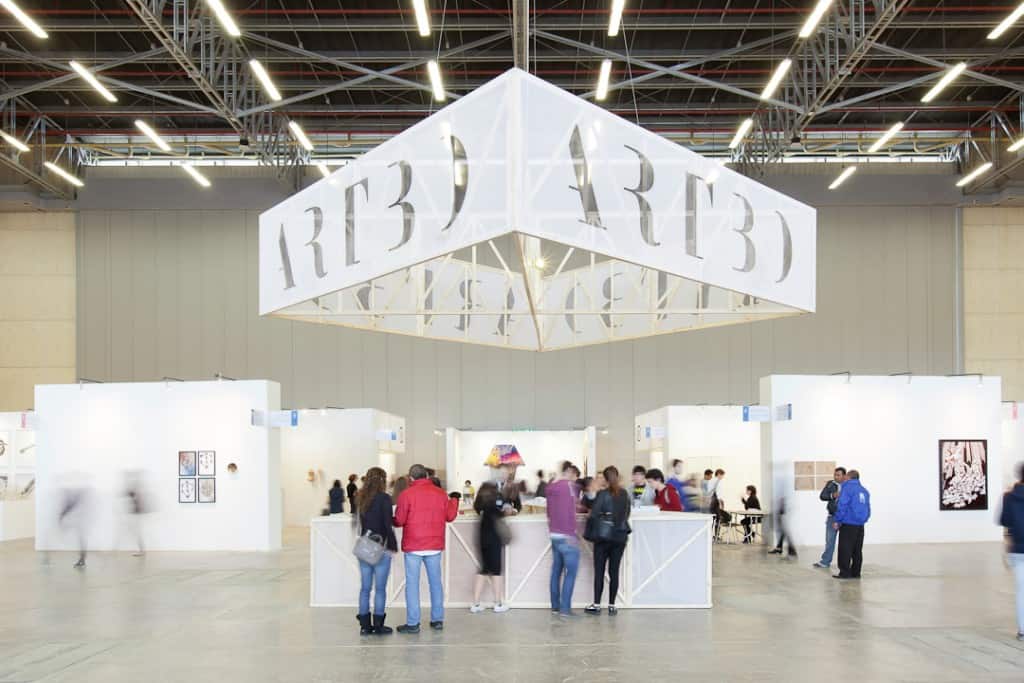 Photo: Santiago Pinyol
ARTBO
Bogotá, Colombia
October 26 - 29, 2017
With names like Brazil's Vik Muniz and Colombia's Oscar Murillo topping the rosters of major museums and auction houses, Latin American art has been receiving growing attention. This fall, the spotlight is shining even brighter with the Getty-sponsored initiative showcasing the link between Latin American art and LA, and Sotheby's incorporating Latin American art into its core New York contemporary art sales. To experience more from this side of the art world, visit Colombia's ARTBO this October – a showcase of established and cutting edge Latin American artists and galleries. Along with the main section, the fair's 13th installment will include a specially curated exhibition of emerging, experimental artists entitled, "Do It While You're Young."
---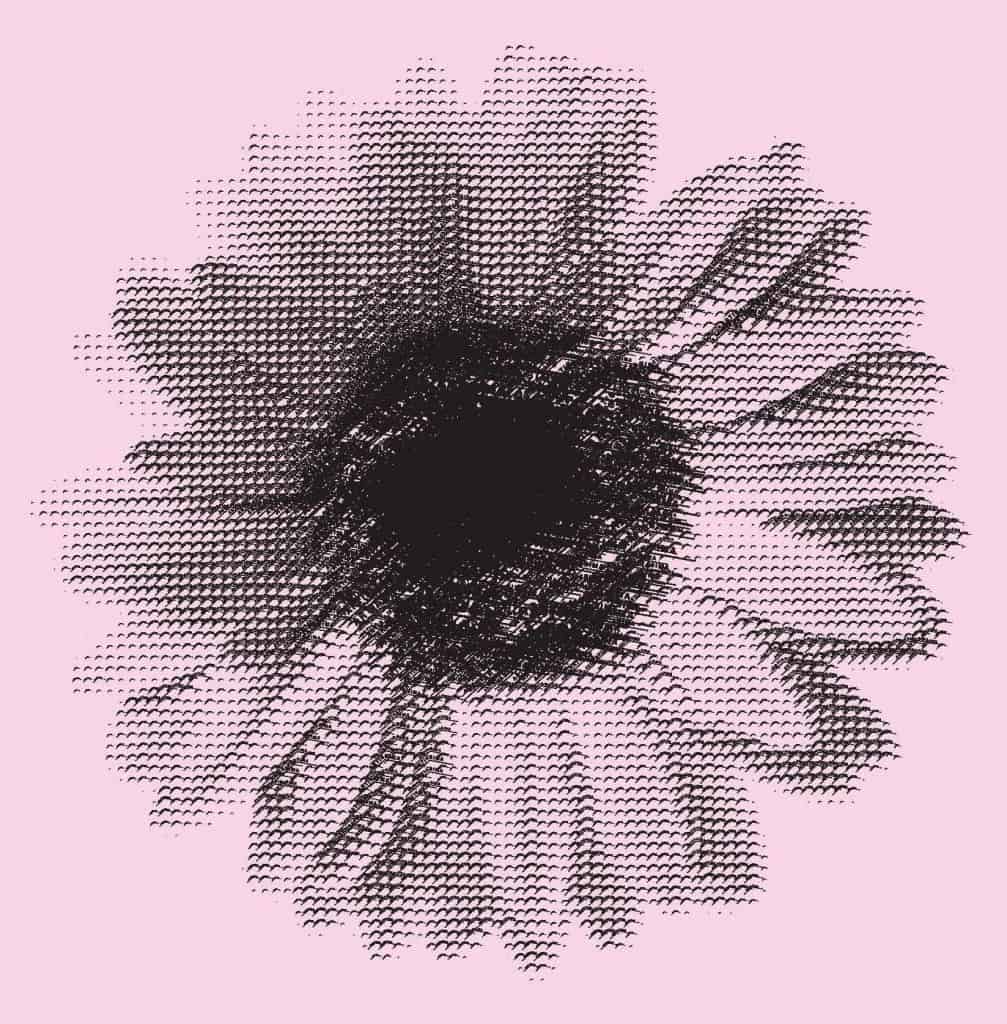 Artissima
Turin (Torino), Italy
November 3 – 5, 2017
A space once intended for athletes is now filled with international art goers. Over 206 galleries from 31 countries will be present this year at Artissima art fair in the Oval, a glass structure originally constructed to house the Turin Winter Olympics. Along with established galleries and artists, the fair showcases emerging artists and new galleries with specially curated sections, "Present Future" and "New Entries." The 2017 fair edition will also highlight the art of 1980 – 1989 in "Back to the Future" – a section of solo exhibitions of seminal artists from this period.
---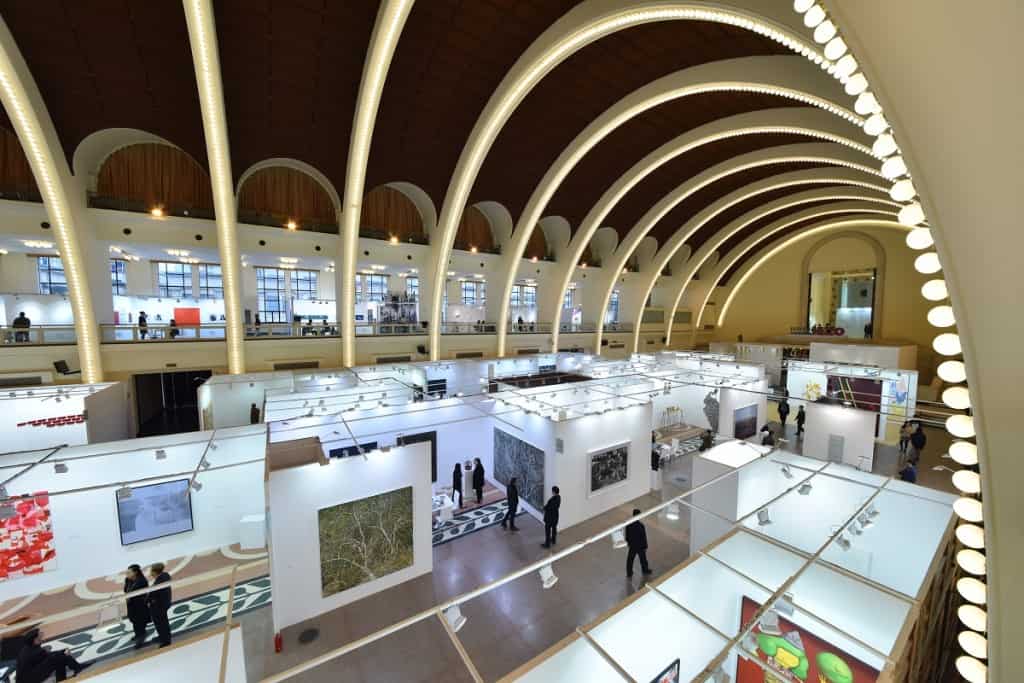 art021 interior, Courtesy of art021
For a taste of the Asian art market, visit Shanghai this November for the 5th installment of ART021, one of China's leading contemporary art fairs. Under the direction of Thomas Wuestenhagen, formerly of Art Basel, the fair will again bring together notable art world names of the East and West at the Shanghai Exhibition Center. The impressive exhibitor list includes New York and European heavyweights such as David Zwirner and Hauser & Wirth, and Beijing's Chambers Fine Art and Tang Contemporary Art whose roster has the likes of Liu Xiadong and Wang Yuping.
---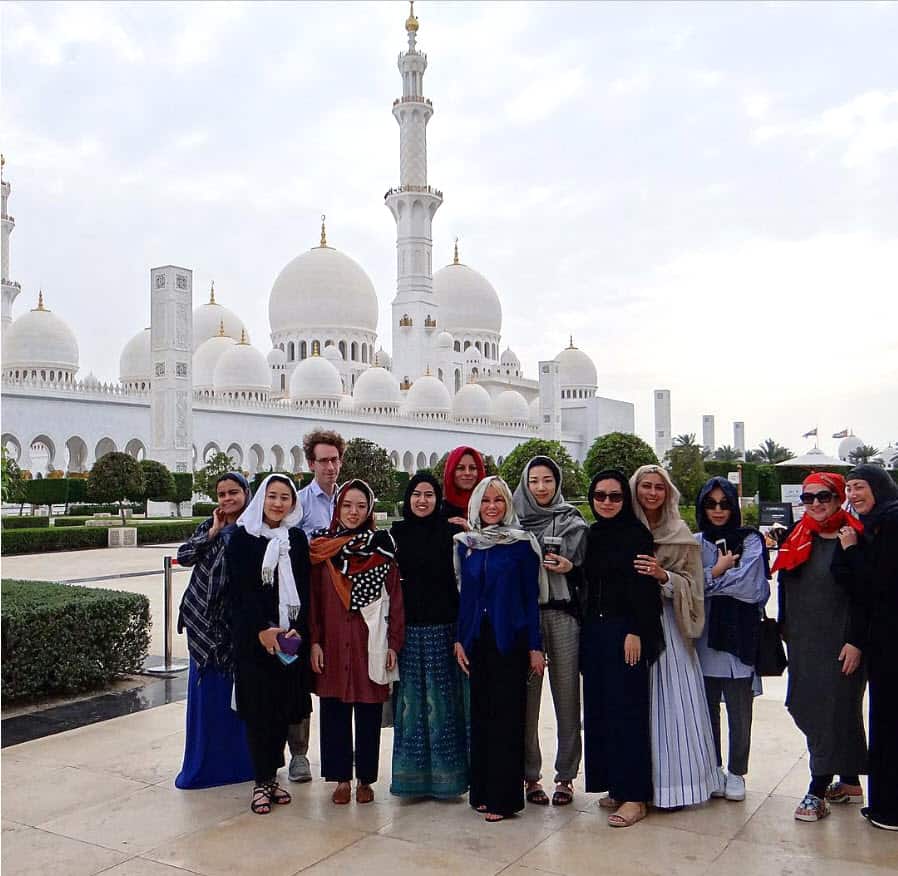 Photo: Sotheby's Institute of Art
Abu Dhabi Art
Abu Dhabi, UAE
November 8 – 11, 2017
This year marks the 9th edition of Abu Dhabi Art, one of the largest art events in the UAE with an expansive program that is more art festival than art fair in its spirit. Seven curators, including Guggenheim Abu Dhabi curator Murina Al Sayegh, will present a diverse program of site-specific installations and performances, talks on the state of art in the UAE and the Middle East, and an exhibition featuring established contemporary artists, Manal Al Dowayan, Magdi Mostafa and Nasser Al Salem. Galleries from across the Middle East as well as Western art world notables such as Marian Goodman and Sprüth Magers will be among the exhibitors.
---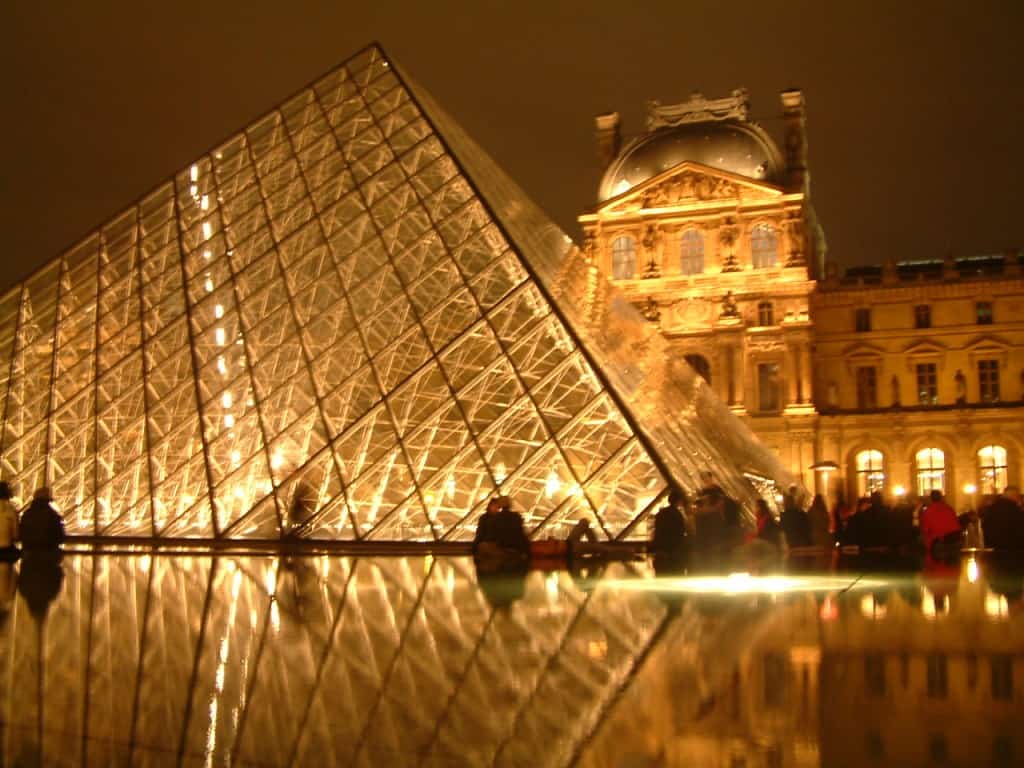 Photo: Sotheby's Institute of Art
Paris Photo
Paris, France
November 9-12, 2017
Need a reason to visit the beautiful city of lights twice this fall? Mark your calendar for Paris Photo – the largest art fair of the world's best photography, past and present. With a location like the Grand Palais, there's no better way to increase your knowledge of the photographic medium and grow your collection of it as well. And if that weren't reason enough, leading museums and arts institutions have partnered with the fair for the "In Paris during Paris Photo" program, enriching the visitor's experience with complementary photography exhibitions taking place simultaneously around the city.
---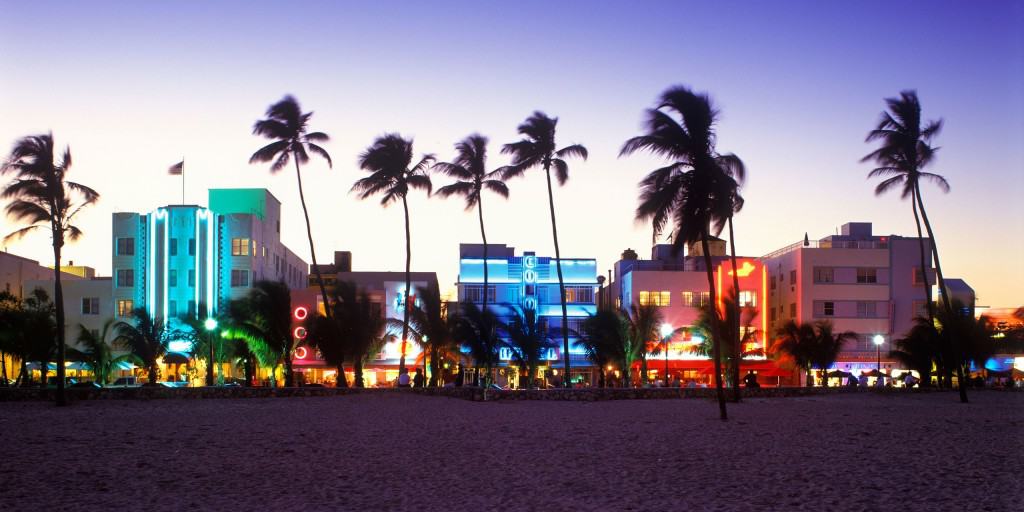 The American show of Art Basel -- the premier international art fair brand, has been taking over Miami Beach each December since 2002 with what has become perhaps the wildest art week of the year. This December, in its 16th edition, over 4,000 artists will be presented by leading galleries from USA, Canada, Europe, Latin America, and Asia at the Miami Beach Convention Center. But the art does not stop there. The entire city of Miami Beach will be transformed by contemporary art in public spaces and a plethora of notable satellite fairs including PULSE, UNTITLED, and the much-anticipated New Art Dealer's Alliance (NADA). Stay tuned for our ABMB guide to help you navigate all of the action.
Written by Alina Girshovich