A fictional museum, sex work, and lectures sung by an artist? It's all coming soon, courtesy of the much-anticipated art world staple: Frieze Week in London. As the city prepares to welcome a wave of gallerists, artists, collectors, and aficionados from every corner of the globe, we're here to help get you ready to navigate the main fairs in town.
---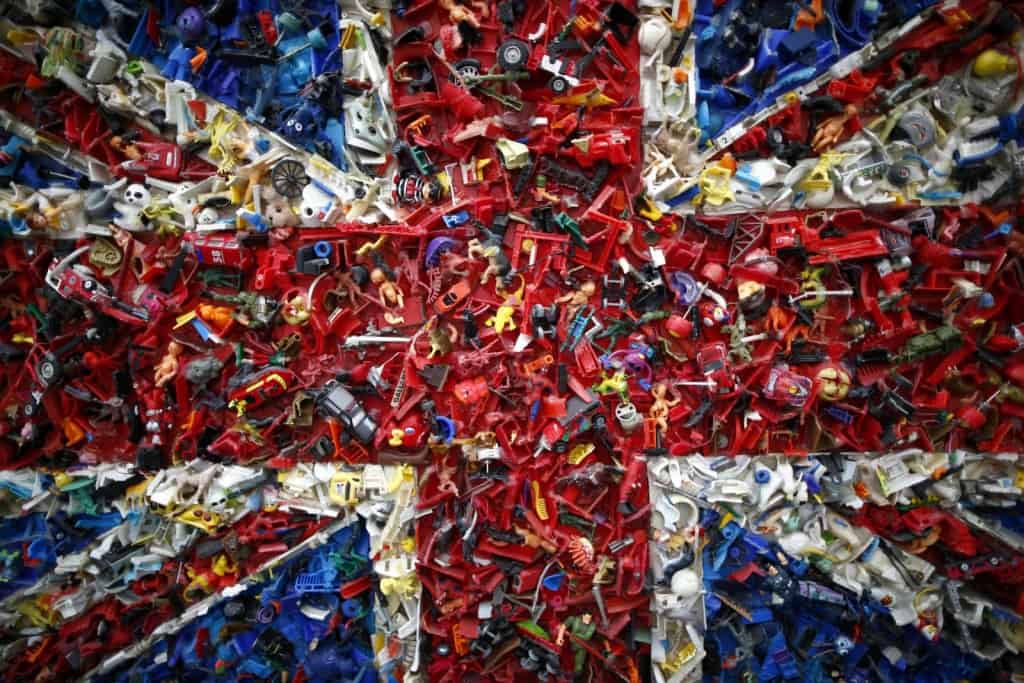 Willem Boshoff, "Flag" (detail), Goodman Gallery at Frieze London, 2013; Photo: Andrew Winning/Reuters
Frieze London
October 5 – 8
Regent's Park
Expect the unexpected at the 15th installment of Frieze London. The pioneering brainchild of Matthew Slotover and Amanda Sharp is known for consistently pushing the industry's envelope with inventive gallery presentations (the more experimental, the better) and a curated program of performances, talks, and films that is sure to leave an impression. Booths to highlight on your fair map include Hauser & Wirth's fictional museum of loaned artifacts, bronze sculptures, and items purchased on eBay, and the edible "Portable Orchard" of Various Small Fires. The Frieze Talks section will focus on art in the age of "alternative facts" with performances and a series of sung lectures by artists Nástio Mosquito and Mx Justin Vivian Bond. A special curated section this year is "Sex Work: Feminist Art & Radical Politics" featuring previously censored work from the 1970s and '80s by radical female artists, including Marilyn Minter.
---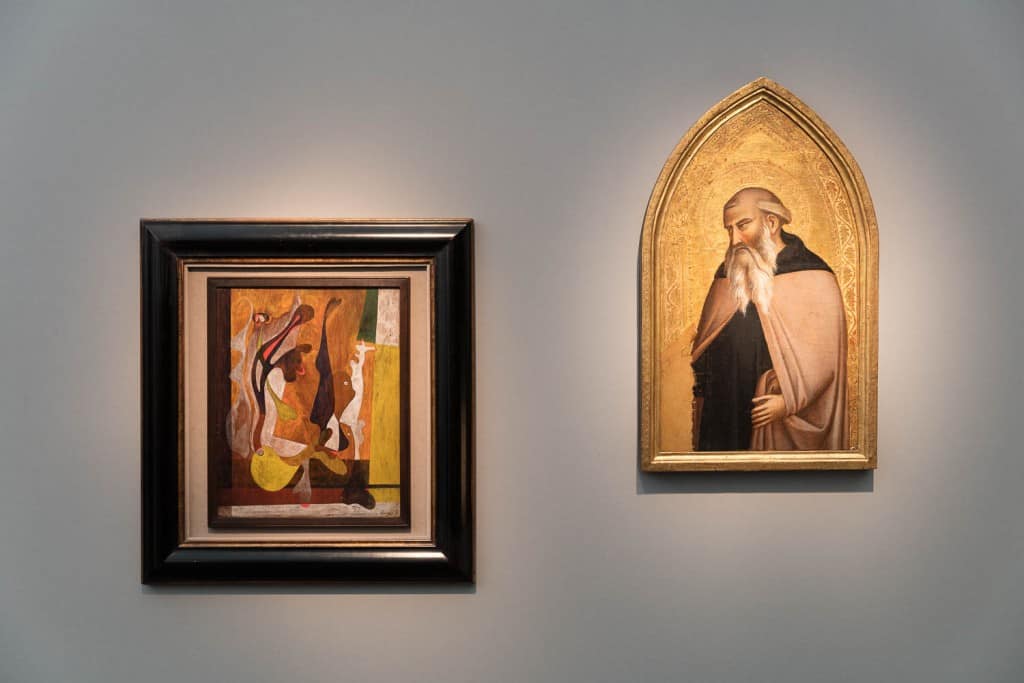 Hauser & Wirth and Moretti Fine Art, Frieze Masters 2016; Photo: Mark Blower/Frieze
A walk across the park will get you to the other main ticket in town, Frieze Masters. While Frieze London is dedicated to works post 2000, its sister fair covers everything else, where "everything" means thousands of years of art from the ancient era to the late 20th century. Get ready to see rare, ancient Egyptian artifacts alongside rare presentations of 20th century artists in the Spotlight section. The 2017 Collections part, curated by Sir Normal Ronsethal and bringing new categories of work to visitors each year, will showcase ancient Andean textiles, Japanese prints, rare books, and a Bauhaus workshop. And, if you need to rest your feet before attending the talk between Lynda Benglis and Marina Abramović, you can do so at one of the Michelin-starred restaurants on site.
---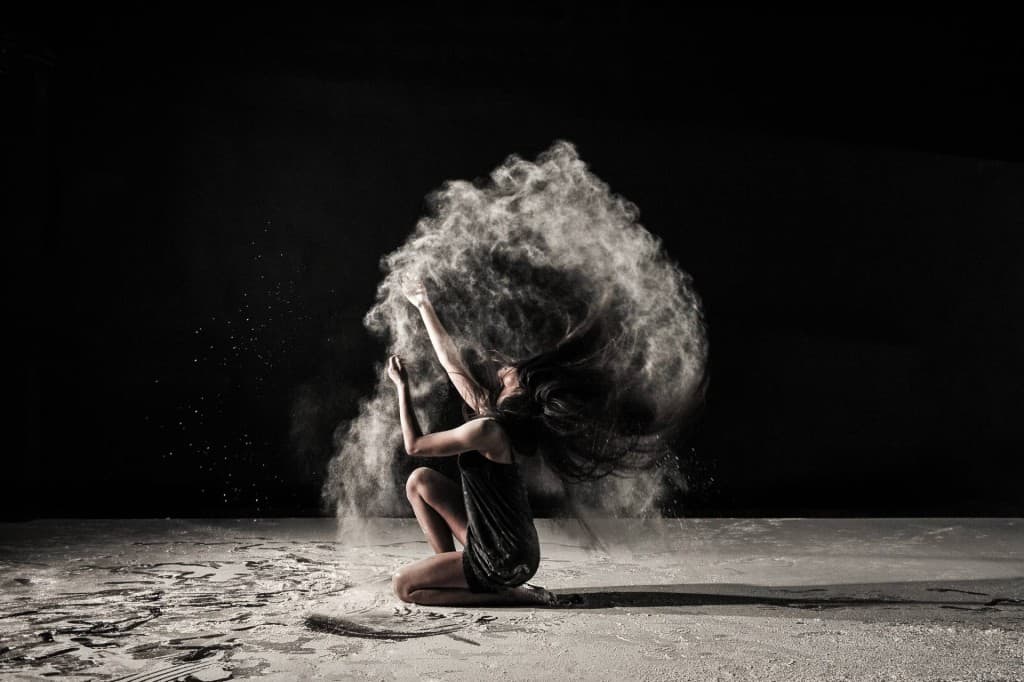 Cody Choi, "Dancer: Flora #2" at The Other Art Fair, 2016
It's not just in the name. The fair, presented by Saatchi Art, indeed offers a different experience: the work is presented directly by the artists who are not yet represented by a gallery. This year's 130 participating artists have been carefully selected by a Committee and will showcase work in a variety of media including drawing, sculpture, and photography. If you're looking to acquire work from young, emerging artists in a range that starts as low as £50, make sure to include this one on your Frieze Week plan.
---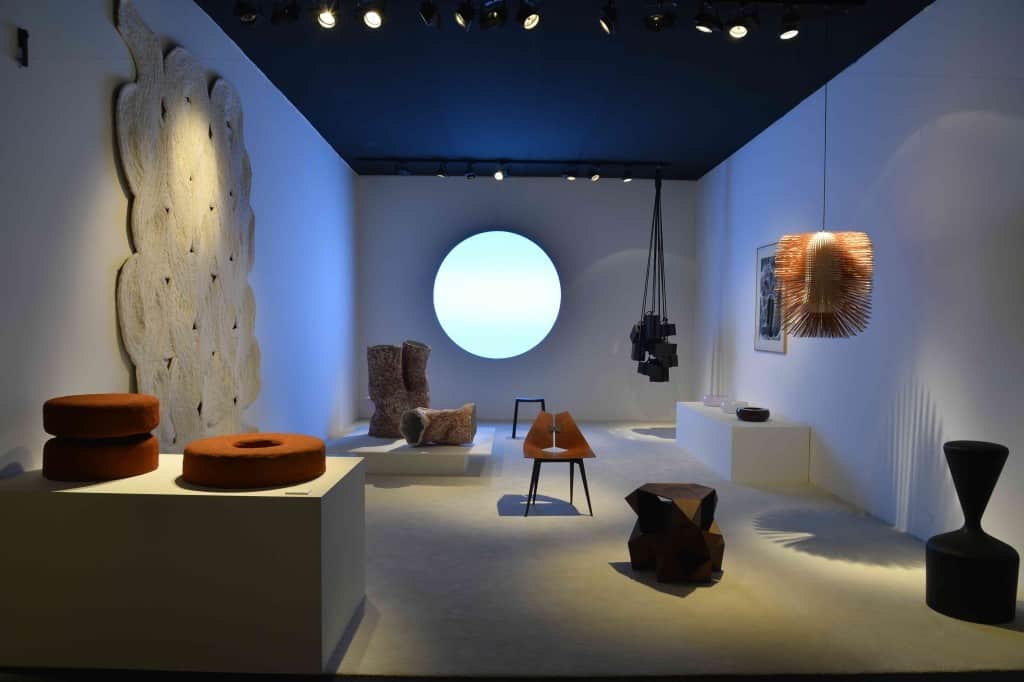 Maria Wettergren Galerie at PAD London, 2016
Modern art, contemporary design, decorative arts, antiquities, and tribal art all come together at PAD (Pavilion of Art and Design) in London. Set in a black tent in the heart of Mayfair's Berkeley Square, the fair focuses on creating unique interiors that lie at the intersection of art and design. Its PAD Paris origins and a limited number of exhibitors allow the fair to maintain a distinctly boutique, French style that is favored by the Frieze Week crowd each year. This year's edition will again include the noted Carpenters Workshop Gallery and its display of "functional sculptures" as well as Italy's Rossana Orlandi.
---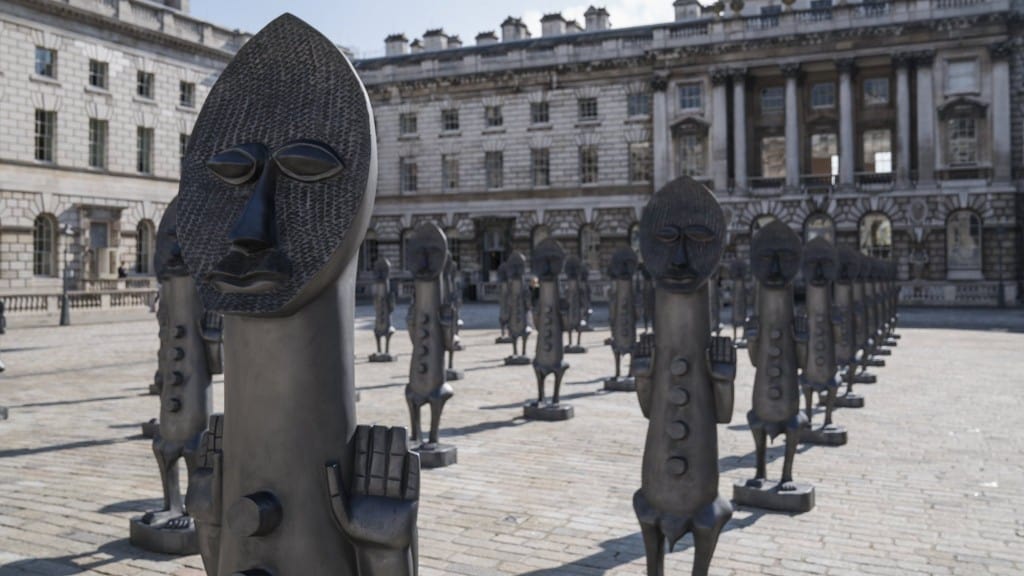 Zak Ové, "Black and Blue: The Invisible Man and The Masque of Blackness," a courtyard installation at 1:54 London; Photo: Victor Jules Raison
Interest in contemporary African art has been on the rise at galleries and auction houses across the globe, so if you can only make it to a few of the fairs on our list, make sure this is one of them. The 54 countries of the African continent are at the heart of 1:54, a fair dedicated to contemporary art of Africa and its diaspora. Its 5th London edition, set in the Somerset House, will present the work of over 130 African artists from 42 galleries, united under the roof of a former Royal palace. This year's FORUM, the fair's curated talks program, will investigate the role of educational programs in creating an economy of knowledge. The impressive roster of participants includes Serpentine Galleries' Hans Ulrich Obrist and the head of education at documenta 14, Sepake Angiama.
---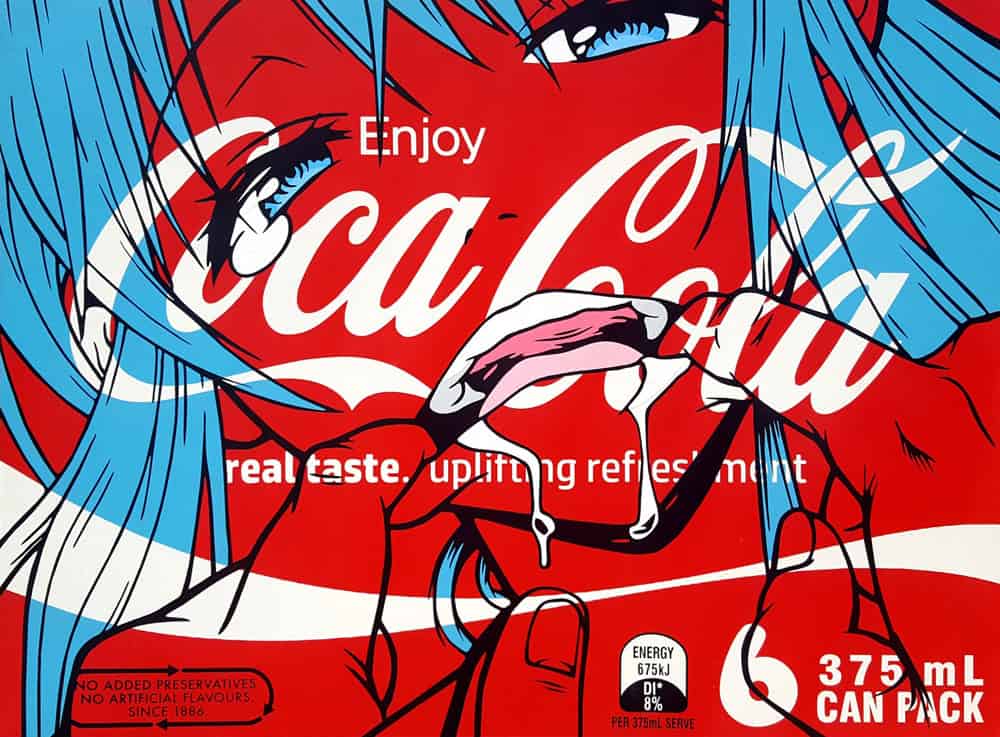 Ben Frost, "Real Taste (Classic)", 2017
Street art, Urban Art, Underground Art – call it what you will but one thing is for sure, London is one of the best places to see it and Moniker is where it's at during the city's 2017 Frieze Week. The fair's 8th edition returns to The Old Truman Brewery in East London bigger than ever, tripled in size with over 9,000 sq. feet dedicated to art installations. This year's theme of "Transient Tales" pays homage to the early beginnings of monikers in the 1920s, taking visitors on a journey through the history of the art form to modern times. A stellar program of talks and films, events like the Whisky Mixing workshops, top urban art exhibitors, and a Mural Program in the streets surrounding the fair, all make it a must-see on our list.
---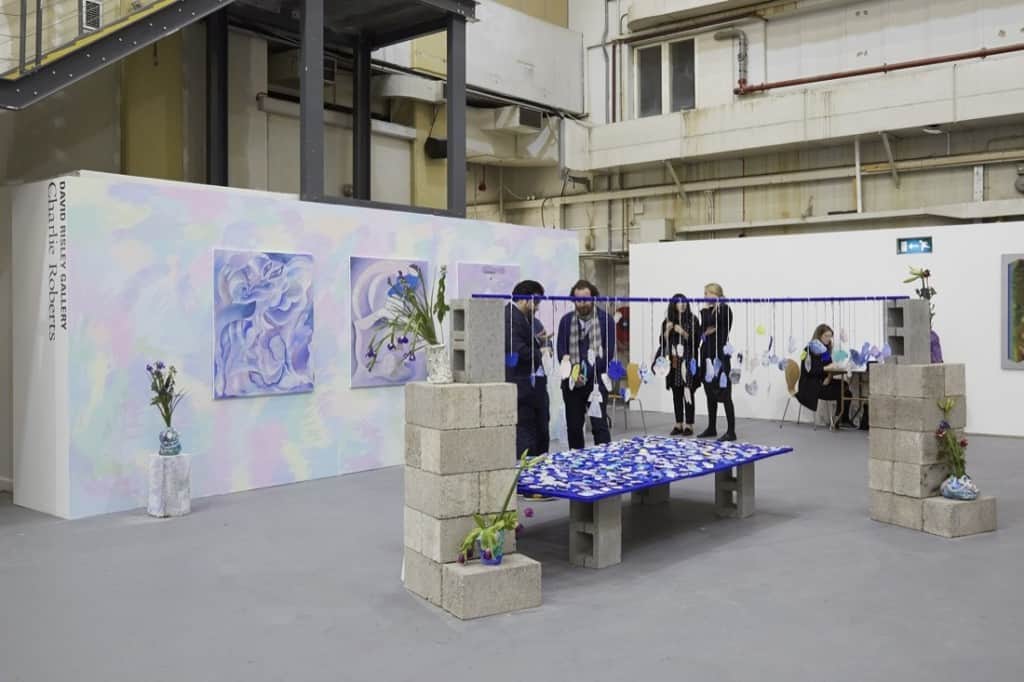 David Risley Gallery's booth at SUNDAY Art Fair, 2015; Photo: Benjamin Westoby/Artsy
Go underground (and we don't mean the Tube) to see edgy art from emerging artists and new galleries. Just a short walk from the home of Frieze in Regent's Park is the week's cooler, more relaxed player, Sunday Art Fair. Despite its location in the 14,000-square-foot subterranean space, Ambika P3, the fair offers visitors a very manageable showcase of work, at very manageable prices. The 25-gallery exhibitor list includes New York's yours mine & ours, and Warsaw's Kasia Michalski. And did we mention the entrance is free?
Written by Alina Girshovich
Feature Photo: Street art by Stik, London