Forgery, looting, hidden treasures from antiquity, notorious art crimes, and everything in between. Here are 6 books to fuel your art world obsession right now, courtesy of faculty, Judith Prowda.
---
As much as any other topic arising out of World War II, stolen art has proven to be an issue that simply will not go away. newly found works of art pit survivors and their heirs against museums, foreign nations, and even their own family members. This is the first book to seriously address the legal and ethical rules that have dictated the results of restitution claims between competing claimants to the same works of art. It provides a history of art and culture in German-occupied Europe, an introduction to the most significant collections in Europe to be targeted by the Nazis, and a narrative of the efforts to reclaim looted artwork in the decades following the Holocaust through profiles of some of the art world's most famous and influential restitution cases.
---
This is the definitive handbook on art crime for art-world professionals of all kinds- from museum, auction house or art insurance employees to the contemporary gallerist, dealer, art-market student or collector. An authoritative and readable handbook, Art Crime and Its Prevention will be an essential reference guide for all those involved in the art world internationally, or in the protection and recovery of artworks.
---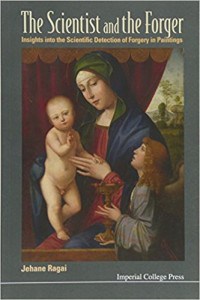 Over the last few decades there has been a disconcerting increase in the number of forged paintings. In retaliation, there has been a rise in the use, efficiency and ability of scientific techniques to detect these forgeries. Written in an approachable and amenable style, this book will make a fascinating read for non-specialists, art historians, curators and scientists alike.
---
by Maxwell Anderson
Art historian Maxwell Anderson analyzes continuing threats to cultural heritage, and offers a balanced account of treaties and laws governing the circulation of objects; the history of collecting antiquities; how forgeries are made and detected; how authentic works are documented, stored, dispersed, and displayed; the politics of sending antiquities back to their countries of origin; and the outlook of an expanded legal market. Anderson provides a summary of challenges ahead, including the future of underwater archaeology, the use of drones, remote sensing, and how invisible markings on antiquities will allow them to be traced.
---
Drawing on Rosenberg's intimate correspondence with Picasso, Matisse, Braque, and others, My Grandfather's Gallery takes the reader through the life of a legendary member of the Parisian art scene. Rosenberg's story is emblematic of millions of Jews, rich and poor, whose lives were indelibly altered by World War II, and Sinclair's journey to reclaim it as it paints a picture that reframes the history of twentieth-century art.
---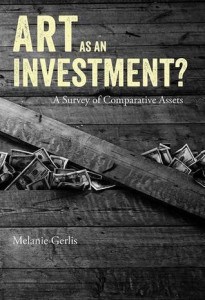 This timely book considers the growing importance attributed to art as an investment, testing the validity of claims about art's capacity to generate returns that outweigh its risks. It offers jargon-free explanations of how the characteristics of blue-chip art can be seen to coincide with and diverge from the fundamental features of more established types of asset. This thorough but accessible text from a respected art market professional is essential reading for art investors and prospective art investors.
---
Study with experts and elevate your art world knowledge with our programs in

 

London,

 

New York, and

 

Online.