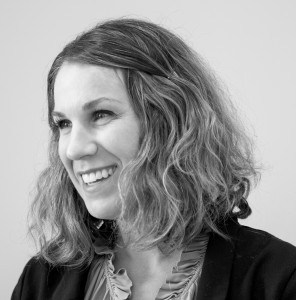 Christine Kuan, Director/CEO, Sotheby's Institute of Art-New York announced the appointment of Ashley Devenish Robinson as the new Director of Career Services. Robinson brings an impressive art world background and a deep knowledge of career services to Sotheby's Institute of Art graduate students and alumni. Her specialization is empowering job seekers and helping to create connections with the international art market.
Kuan says, "Ashley is an enormously talented career services professional with an extensive international art career at Christie's auction house and galleries throughout Europe. Her knowledge of working in the art market and cultural sectors is further complemented by her comprehensive understanding of the career development needs of our Sotheby's Institute of Art students and alumni since she herself is one of our stellar graduates."
Robinson stated, "As an alumna of Sotheby's Institute of Art with a career bridging higher education with the art world, I am excited to help future professionals navigate the global art market. I look forward to working closely with and identifying opportunities for students and alumni throughout their professional lives."
---
"As an alumna of Sotheby's Institute of Art...I am excited to help future professionals navigate the global art market."
---
Prior to this appointment, Robinson was the Director of Career Services at Pacific Northwest College of Art in Portland, Oregon, a private fine art and design school offering undergraduate and graduate degrees widely known for producing some of the top creative talent nationwide. In this role, she oversaw school-wide strategy for implementing professional practices for curricular and non-curricular programming as well as internships. In addition to integrating professional practices into the college's academic programming she managed strategic partnerships with galleries, museums, design firms, film studios, and the broader business community. She continued this work and served on the Alumni Council as a standing staff representative, developing strategies for an ambitious agenda aimed at continued service for alumni.
Robinson has also served as the Director of Student Services at CATS College in Canterbury, Manager of Wrightson & Platt Gallery in London, Sale Coordinator at Christie's Auction House in 20th Century Decorative Art & Design, and Executive Assistant to the owner and founder of ARTĚL Glass in Prague, Czech Republic.
She holds a BA in Mass Communications from University of California, Berkley, an MA in Fine and Decorative Art and Design from Sotheby's Institute of Art-London, and has studied at the Sorbonne University in Paris.
Robinson is an expert in job search strategy, career advising, and coaching, as well as program development around professional practices. She brings unique insight into the inner workings of the art market, having spent time in the auction and gallery world in London before pursuing a career in education.
She will begin her role at Sotheby's Institute of Art-New York in early September 2018.