The art market is a vast and ever-growing share of the global economy; multi-figure transactions take place in galleries, museums, auction houses, and collectors' homes on a daily basis. But what is the reality behind the numbers? What does it take to organize the movement of art from buyer to seller? Sotheby's Institute students recently got one answer: it takes a special, high-tech Free Trade Zone (FTZ) facility like ARCIS. Below, a member of our Master's in Art Business faculty in New York, talks about New York City's first FTZ art facility and explains why FTZs — as well as expertise in high-tech logistics and operations — are a key part of the multibillion-dollar art industry.
---
Free Trade Zones: what they are and where they come from
Free Trade Zones (FTZs) are commonly defined as duty-free designated spaces, which conduct warehousing and distribution for transshipment or trade. But they're not an invention of the modern era. Their origins can be traced back all the way to the Greeks and Romans. FTZs started out in ancient civilizations as "Civitas Libera," or free cities — walled areas governed by their own laws where raw materials were assembled, stored, and traded without ever being subject to taxes. In the late 1800's, wealthy Europeans expanded the concept further by using these designated spaces for the storage and trade of precious items. The modern-day version of the Free Trade Zone evolved in response to the growth of alternative investments such as art and collectibles, and the highly attractive opportunity to trade these valuable items without ever removing them from the crate.
The benefits of trading art directly from the crate
Gallerists and specialists tend to believe that sometimes artwork is best traded directly in the crate or, rather, within the secure walls of a Free Trade Zone. What are the benefits? First and most obvious is the tax advantage; pricey artwork can be traded duty free in an FTZ. But the safety and preservation of the work in an FTZ facility is just as important to art dealers. Art handlers and insurers are hyper sensitive to the number of touchpoints a work of art encounters within its supply chain cycle; in one cycle, from seller to buyer, a work of art can be handled up to 15 times. Minimizing these touchpoints by operating in an FTZ and keeping the work safe in a crate has therefore become a key attraction for art dealers. The high-tech iris and vascular scans, collections management services, and anonymity that come with the latest evolution of an FTZ facility — such as the recently-opened ARCIS in Manhattan — all make it an even more attractive way to conduct business in the art world.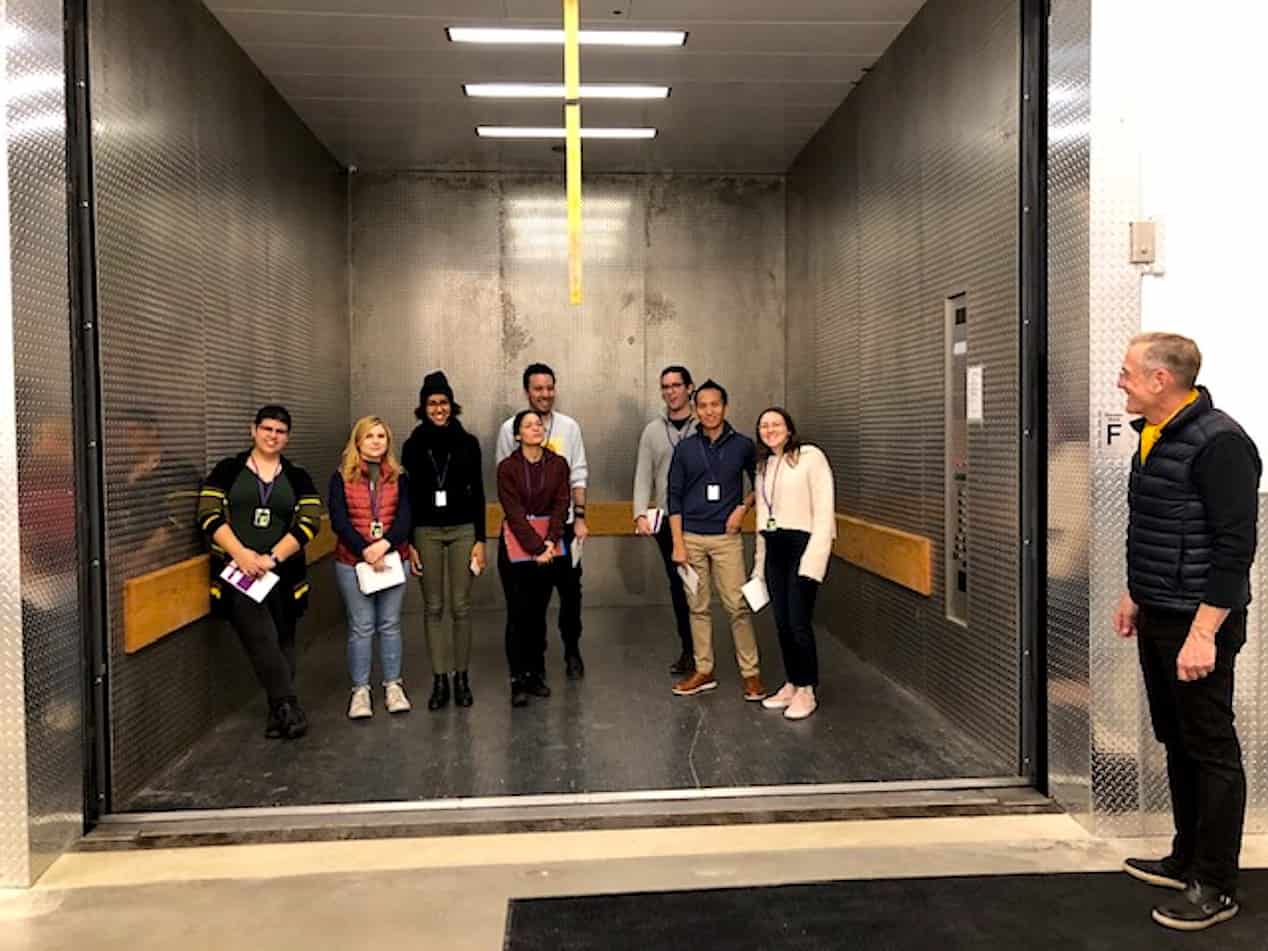 Sotheby's Institute students receive a private tour of ARCIS.
A day at ARCIS: a peek at NYC's first FTZ of its kind
"Whether it's your grandmother's precious tea cup or a Van Gogh, our mission is to safeguard the world's most exceptional works of art and collections." This is how Kevin Lay, Director of Operations at ARCIS – New York City's first and only federally-designated Foreign Trade Zone, described the new highly-secure space. Operations and Logistics students in the Sotheby's Institute MA in Art Business program recently went on a private tour of the state-of-the-art facility, equipped with the latest proprietary technology to protect priceless art and other cultural property from around the world. From the process of receiving a valued work of art, to staging a private viewing for potential buyers and safely storing it for the owners — our students had a chance to see firsthand what it takes to run a premier high-tech logistics operation in the art world. For example, ARCIS provides a valuable service for museums when it comes to inspecting and reviewing international artwork donations. Before the artwork donation is officially admitted into the US and the museum takes ownership, the ownership stays with the donor while the museum inspects and approves it. Even though the work is in the FTZ/ARCIS, it is still considered owned and residing with the donor.
The logistics for a growing industry
As outlined in The Art Market 2018 report published by UBS and Art Basel, the global Fine Arts market grew to $63.7 billion in 2017. The Fine Art logistics market size was reported at $3 billion, and is expected to reach $5 billion by the end of 2025, with an annual growth rate of 4.6%. Needless to say, knowledge of the latest systems and processes for handling the world's supply of art – such as those established at ARCIS – will become even more relevant in the art market of the future. In meeting the growing need, we're launching a pioneering MA in London this fall that will focus on teaching operational approaches towards art objects and the logistical issues related to moving art from one location to another. Or, if it's stored in a modern Free Trade Zone facility like ARCIS, the intricate systems needed to keep the artwork safe in one place despite the changing hands of ownership.
---
Stay ahead of the curve: join our new Masters in Art Logistics in London. Learn more.