Event Information
WHEN: wednesDay, September 18, 2019 | 6:30 PM – 7:30 PM EDT
WHERE: 570 Lexington Ave. 6th floor, New York, NY 10022
RSVP
Sotheby's Institute of Art is delighted to present our 4th annual "Women Leaders in the Art Market" panel, which brings together women leaders from top art industry players— Concept NV Founder Nicola Vassell, David Zwirner Director of Online Sales Elena Soboleva, Hirschl & Adler Modern Director Shelley Farmer, Project for Empty Space Founder & Co-Director Jasmine Wahi, and The American Indian Community House Visual Arts Coordinator and Independent Curator and Consultant Monica Buckle. The conversation will focus on what it takes to lead, manage, and inspire in today's global art market. The panel will also explore the impact of women in the international art scene and what success means for women now and in the future. The panel will be hosted by Sotheby's Institute of Art CEO/Director Christine Kuan.
Tune in to a Facebook live stream here.
RSVP required. Space is limited. Priority access for Sotheby's Institute of Art MA students and alumni. *Please note that this event will be closed promptly at 6:30 PM due to building security.
---
Moderator: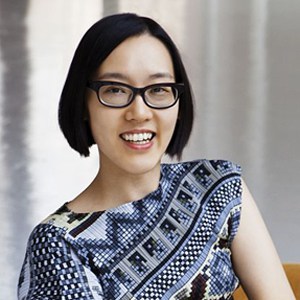 Christine Kuan, CEO/Director, Sotheby's Institute of Art
Prior to joining the Institute, Kuan was Chief Curator and Director of Strategic Partnerships at Artsy. She has also served as Chief Curatorial Officer and Vice President of External Affairs at Artstor, a digital image library founded by The Andrew W. Mellon Foundation, and Editor-in-Chief of Oxford Art Online/Grove Art Online at Oxford University Press. In addition, Kuan has worked at The Metropolitan Museum of Art Department of Asian Art, and has taught at The University of Iowa, Peking University, and Rutgers University. Kuan holds an MFA from the University of Iowa Writers' Workshop, and a BA from Rutgers University. She has lectured and published extensively on digital strategy, museum policy, and new technologies for the art world. Kuan sits on the History of Collecting Advisory Committee at the Frick Collection in New York, and she serves on The Brooklyn Rail Steering Committee. She has also taught as Visiting Faculty for Stanford University's Program for Arts Leaders. She is regularly interviewed by the press about art market trends in The New York Times, Wall Street Journal, and was recently interviewed by China Global Television Network (CGTN) on International Women's Day.
Panelists: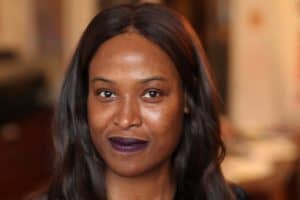 Nicola Vassell, Founder, Concept NV
Nicola Vassell is Founder of Concept NV, a curatorial agency specializing in art projects focused on social and cultural phenomena. CNV connects the traditional and experimental art worlds with clients in the entertainment, fashion, publishing and real estate arenas. CNV develops curated projects, cultural programming and brand collaborations, while offering art advisory, private sales and collection management services. Vassell is Curatorial Director of the Dean Collection, the family art collection founded by Swizz Beatz and his wife Alicia Keys. Her recent exhibition projects include Dreamweavers, Los Angeles and the global art and music festival, No Commission, held in NY, Miami, London, Shanghai and Berlin. Vassell was a Director at Pace Gallery and Deitch Projects, NY.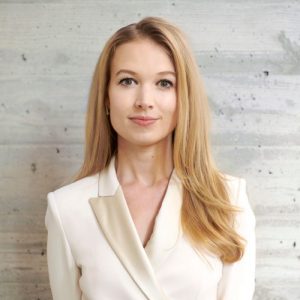 Elena Soboleva, Director of Online Sales, David Zwirner
Elena is the Director of Online Sales at David Zwirner. In this newly-created position, Elena leads the programming, curation, and strategy for the gallery's digital sales channels, which include over 20 online viewing rooms a year in addition to 25 art-fair previews. The gallery's Online Viewing Rooms offer collectors around the world access to works by David Zwirner artists and from complementary online-only exhibitions, and are part of the gallery's increased focus on digital initiatives. Elena has over a decade of experience in the art and technology space. Prior to joining David Zwirner, she was an early employee and Lead Curator at Artsy, where she oversaw the growth and scaling of collector initiatives and programming through online and offline channels. At Artsy, Elena worked on partnerships with global brands, including Gucci, Dior, UBS, Microsoft, and Snapchat, and organized commissions, performances and major site-specific installations around the world with online amplification. She also co-founded Gallery Insights, a data-driven, industry-leading newsletter that Artsy published for galleries. Before Artsy, Elena wrote about the art market and worked at Jack Shainman Gallery and Christie's. Elena has an MA in Contemporary Art and a BA in Art and Economics from the University of Toronto. Elena has traveled to over 35 different art fairs has been included in artnet's "10 Art Influencers You Need to Follow," Artinfo's "30 under 30," and W Magazine's "Who's Who of Internet Art."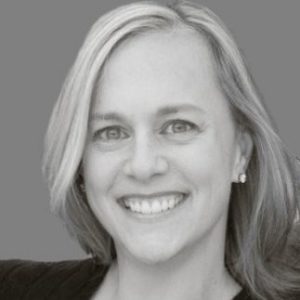 Shelley Farmer, Director, Hirschl & Adler Modern
Shelley joined Hirschl & Adler Galleries in 1997, starting in the Print Department. She was appointed Director of its Modern and Contemporary arm in 2008. Her primary areas of focus are Modern, Postwar and Contemporary American Art, including Outsider / Self-Taught art. Her expertise in paintings, drawings, prints, and sculpture also includes historical material, as Hirschl & Adler has been specializing in American and European art of all periods throughout its 67-year history. Under her direction, Hirschl & Adler Modern represents a select group of established and mid-career contemporary artists as well as several Estates, mounting up to eight exhibitions a year while participating in top-level International art fairs including Art Basel Miami Beach, TEFAF New York, The ADAA Art Show, and others. She works with private collectors, consultants, institutions, and museums with the goal of placing works in collections both large and small. Her clients range from first-time buyers to seasoned private collectors and major American and international museums. Shelley graduated Phi Beta Kappa from Vassar College with departmental honors in Art History and American Studies. Her graduate work includes the Sotheby's Art Institute in New York and the NYU Appraisal Studies Program.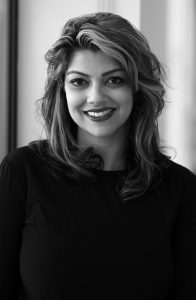 Jasmine Wahi, Founder & Co-Director, Project for Empty Space
Jasmine Wahi is a curator, activist, and a founder and co-director of nomadic non-profit Project for Empty Space. Her practice focuses on issues of female empowerment, complicating binary structures within social discourses, and exploring multipositional cultural identities through the lens of intersectional feminism. She received her Masters from New York University's Institute of Fine Arts, where she focused on issues of intersectional narratives and authorship. In addition to running Project for Empty Space, and curating international shows independently, Ms. Wahi is also a professor at the School of Visual Arts, and a former board member of the South Asian Women's Creative Collective (SAWCC). Her work has been featured in the Wall Street Journal, Vogue, Hyperallergic, ARTNews and more. On September 19th, she will be presenting at TEDxNJIT on Resilience. Ms. Wahi lives in Brooklyn, NY, with her dog momo. IG: @browngirlcurator @projectforemptyspace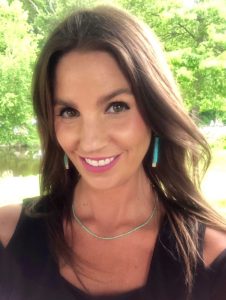 Monica Buckle, Independent Curator and Consultant and Visual Arts Coordinator, The American Indian Community House
Monica Buckle is a consultant and curator specializing in Native American arts and culture both traditional and contemporary. She is an enrolled member of the Cherokee Nation and is an advocate for the sustainability and development of Native communities. Buckle provides a Native dialogue for the representation of Indigenous subject matter with her cultural knowledge and inter-tribal sensitivity. Her focus extends to public relations in promoting emerging and established contemporary Native American, First Nations and Indigenous artists. Buckle holds a Master's degree in Art Business from Sotheby's Institute of Art in New York and a Bachelor of Science degree from Lynn University in Boca Raton, Florida. She has served as a Docent at The Brant Foundation Art Study Center in Greenwich, Connecticut, founded and managed Monica Buckle Gallery LLC, an online art gallery with exhibition presence at New York art fairs, and worked as an Analytical Research Volunteer with Lord Cultural Resources, a global cultural consulting practice with museum planning and development services. Currently, she is the Visual Arts Coordinator with The American Indian Community House in New York City. The American Indian Community House is a non-profit organization fostering Native American arts and culture through site-specific exhibitions and institutional partnerships. Additionally, she is a Development Committee Member with The Fine Art Museum of Sedona in Arizona. Buckle is also a Program Volunteer at Pegasus Therapeutic Riding in Brewster, New York overseeing student riding and horsemanship sessions assisting students with disabilities and challenges.