Event Information
when: Wednesday, october 9, 2019 | 19:00 GMT
where: camden arts centre, 
Arkwright Rd, London NW3 6DG, UK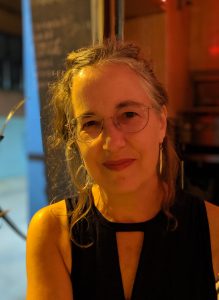 Temporalities: Fighting Sleep
Today, as demands on our attention mount and the pace of consumption quickens, pausing to consider the temporalities of sleep is a matter of some consequence. In Fighting Sleep, Franny Nudelman explores the struggle over sleep—its rhythms and meanings—in the context of US militarism. After WWII, military psychiatrists manipulated the sleep of traumatized veterans in clinical settings and documented these experiments in film and photography for further study and analysis. Pushing back against the therapeutic establishment, anti-war veterans of the Vietnam era represented their own traumatic symptoms in a range of visual media, using grassroots documentary to redefine the nature of traumatic time and claim undisturbed sleep as a source of political community.
Bio
Franny Nudelman is Professor in the Department of English and the Institute for the Comparative Study of Literature, Art, and Culture at Carleton University in Ottawa. She has published widely on the culture of war and war resistance, and on documentary writing, film, and photography after 1945. She is the author of John Brown's Body: Slavery, Violence, and the Culture of War (University of North Carolina Press, 2004), co-editor, with Sara Blair and Joseph Entin, of Remaking Reality: US Documentary Culture after 1945 (University of North Carolina Press, 2018), and has recently published Fighting Sleep: The War for the Mind and the US Military (Verso Books, 2019).