Event Information
when: friday, July 5 | 
7-10 pm
Where: 
Sotheby's Institute of Art, 30 Bedford Square, London, WC1B 3EE, United Kingdom
RSVP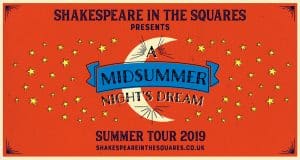 Sotheby's Institute of Art is thrilled to support Shakespeare in the Squares new production of 'A Midsummer Night's Dream' as part of the Bedford Square Festival.
For this production of Shakespeare's wild play of love and magic, the action is transplanted to 1920s Britain, a country bruised by battle and economic hardship where our lovers chafe against the conventions of an older generation, and seek to escape its constraints to find freedom in the forest.
The production will be directed by Tatty Hennessy who directed last year's highly successful production of As You Like It.