Event Information
WHEN: 
FRIDAY, FEBRUARY 8, 2019 | 
8:30 AM – 10:00 AM

WHERE: 
SOTHEBY'S INSTITUTE OF ART- NEW YORK | 570 LEXINGTON AVENUE, 6
TH 
FLOOR, NEW YORK, NY 10021
Join Sotheby's Institute students and alumni for a morning breakfast featuring guest speaker Stas Johnson-Chyzhykova, Director of Collector Relations at Artsy. Start your day with a breakfast chat with SIA alumni and your fellow art world professionals.
This is event is by invitation only and exclusive to Sotheby's Institute of Art MA students and Alumni. For more details please email Alumni@sia.edu
---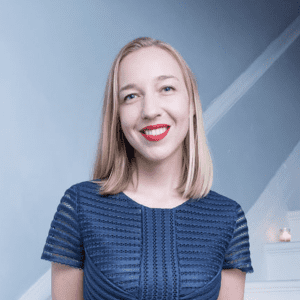 Stas Johnson-Chyzhykov, Director, Collector Relations, Artsy
Stas is Director of Collector Relations at Artsy, the leading global platform for discovering and collecting art. With over 500,000 for-sale fine art and design works listed by top galleries, auction houses, and non-profit organizations around the world, Artsy is the go-to resource and commercial platform for collectors. Since joining the company in late 2012, Stas has cultivated Artsy's global collector network, including fine art sales and VIP programs for new and experienced collectors, as well as professional art consultants and interior designers. Stas oversees a team of art sales associates and collaborates closely with Artsy's Product team and Leadership to constantly enhance and upgrade the artwork discovery and purchasing experience. Stas is a frequent VOGUE Ukraine contributor, and author of cover stories on Marina Abramović, Nan Goldin, Vanessa Beecroft and Olympia Scarry. She is a graduate of Brown University and Sotheby's Institute of Art, New York.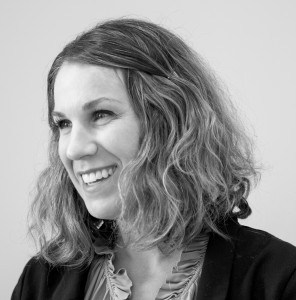 Ashley Robinson, Director of Career Services, Sotheby's Institute of Art- New York
Ashley Devenish Robinson is the Director of Career Services at Sotheby's Institute of Art, New York and is an expert in job search strategy, career advising, and coaching, as well as program development around professional practices. She brings unique insight into the inner workings of the art market, having spent time in the auction and gallery world in London before pursuing a career in education.
Prior to this appointment, Robinson was the Director of Career Services atPacific Northwest College of Art in Portland, Oregon, a private fine art and design school offering undergraduate and graduate degrees widely known for producing some of the top creative talent nationwide. She holds a BA in Mass Communications from University of California, Berkley, an MA in Fine and Decorative Art and Design from Sotheby's Institute of Art-London and has studied at the Sorbonne University in Paris.