Event Information
ESCAPE ATTEMPTS

FEBRUARY 18, 2017, 4-10PM

Shulamit Nazarian
Gallery, 
616 N La Brea Ave, 
Los Angeles, CA 90036
RSVP
Join us for a panel discussion moderated by Kathy Battista, Director, MA Contemporary Art Program Sotheby's Institute of Art NY, and curator of Escape Attempts, the inaugural exhibition at Shulamit Nazarian's new Hollywood gallery. Battista is joined by exhibiting artists from Los Angeles and New York, including Carmen Argote, Cindy Hinant, Alex McQuilkin, and Sarah Meyohas for a discussion about feminism and working within the legacy of Minimal art.
Reception immediately following.
Public opening 6:00pm.
---
Panelist bios
Carmen Argote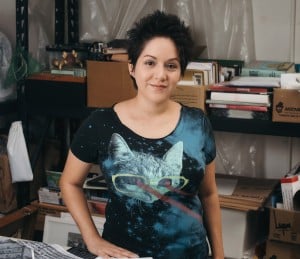 Carmen Argote is a Los Angeles based artist who's work focuses on the exploration of personal history through architecture and the spaces that she inhabits. Argote received her MFA from UCLA in 2007 and attended the Skowhegan School of Painting and Sculpture in 2009.
Argote exhibited at the Vincent Price Museum 2013, and was commissioned for the Metro Expo Line station at 17th/SMC station in Santa Monica.  A Vast Furniture, opened April 2015 at the MAK Center for Art and Architecture and in the desert at a Hight Desert Test Sites location in Wonder Valley.
In 2016, Argote opened two solo exhibitions, Mansion Magnolia at Shulamit Nazarian Gallery and Alex's Room at Commonwealth and Council. Argote will be featured in Mi Tierra: Contemporary Artists Explore Place at the Denver Art Museum opening  and in the Orange County Museum of Arts 2017 California Pacific Triennial opening this summer. 
Argote's work will also be included in The Getty Foundation's Pacific Standard Time: LA/LA  Home-So Different, So Appealing exhibition, which will be held at the Los Angeles County Museum of Art in 2017. 
---
Cindy Hinant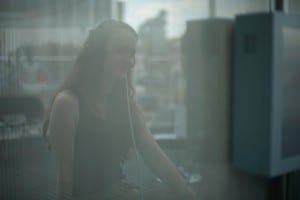 Cindy Hinant was born in Indianapolis, IN and lives and works in New York, NY.  She received a BFA from the Herron School of Art and Design and holds a MFA from the School of Visual Arts. 
She has been the recipient of the Robert D. Beckman Jr. Emerging Artist Fellowship, the Edward Albee Visual Artist-in-Residence Fellowship and the Sheffield International Artist Book Prize. 
Hinant's work has been exhibited at the Massachusetts Museum of Contemporary Art, the Palais de Tokyo, Kunsthalle St. Gallen, the Egyptian Modern Art Museum, and the Lenbachhaus Munich.
---
Alex McQuilkin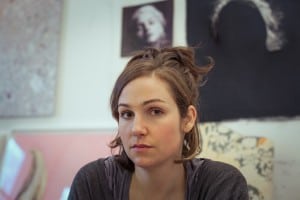 Alex McQuilkin's work has exhibited internationally since 2000. Her paintings, videos and sculptures explore themes such as the role of cultural aesthetics in defining female identity and the power structures embedded within artifice. Recent highlights include solo exhibitions in NY and Germany and group exhibitions at MoMA PS1, KW Institute in Berlin, Museo Reina Sofia in Madrid, and Centre Pompidou in Paris.
McQuilkin's work has been reviewed in the NY Times, the Village Voice, FlashArt, Art Magazine, and elsewhere. She received her MFA from New York University and is currently a professor of art at New York University and The New School.
---
Sarah Meyohas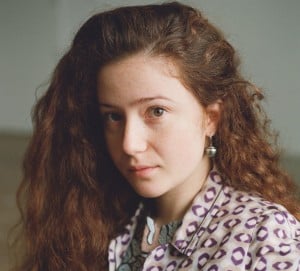 In her work across media, Sarah Meyohas (French-American, born 1991) uses networks of information, power, value, and communication. Most spaces are shaped by the flow of desire through matrices of thought; this is the site of her work. Her 2015 cryptocurrency Bitchcoin and recent Stock Performance at 303 Gallery in New York have been featured in The New York Times, Time Magazine, Wired, Vice, Fortune, Artspace, and The Atlantic, and she has appeared on CNBC, PBS, and CBC. She recently been selected for the Forbes 30 Under 30 list. Meyohas holds a B.A. in international relations from the University of Pennsylvania and a B.S. in finance from the Wharton School, and in 2015 received an M.F.A. from Yale University. Her home in New York is her eponymously named gallery.