Event Information
WHEN: July 3-6, 2019
WHERE: Bedford Square, Bloomsbury, London, WC1, United Kingdom
RSVP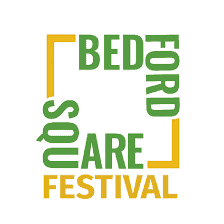 Join us for the third annual Bedford Square Festival 2019 featuring more than 35 free arts and cultural events plus special access to Bedford Square's beautiful private gardens.
---
Bedford Square Festival is a collaboration between five of the cultural institutions that reside on Bloomsbury's historic Bedford Square: Paul Mellon Centre, Architectural Association, Sotheby's Institute of Art, New College of Humanities and Bloomsbury Publishing.
From the outset, the aim of the Bedford Square Festival was to promote the culture based around a London Square, sharing this with our neighbors in Bloomsbury and beyond. We wanted to open the doors of the grand facades of the buildings in the Square and celebrate the culture that we pride ourselves on - art, literature, architecture, history, education, culture and more! Bedford Square Festival is proud to be partnered with Centrepoint, the UK's leading youth homelessness charity, and will be fundraising for the charity throughout the Festival.
---
You will need to book tickets to the individual events that you plan to attend. See what's on and book your place for free.